April 16, 2019
Go Green by Spring Cleaning the Eco-Friendly Way – Here's How!
Now that winter's about to leave us, we all look forward to another blooming season. Flowers will once again start to grow everywhere, we'll have fresh spring air, and everyone will be ready for the annual spring cleaning.
After all those long and lazy winter weeks spent snuggled up in our homes, it's about time we take out our brooms and vacuums, get rid of the clutter in every corner of our rooms, and give our houses the fresh makeover they deserve. Better yet, let's do these chores without harming the environment!
How exactly can we do that? The answer is pretty simple: Do spring cleaning the natural and eco-friendly way. Follow these tips and you'll be seeing wonderful results both in your home and the environment.
Choose products that are biodegradable and nontoxic.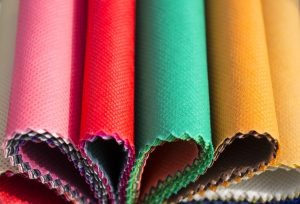 Before buying a cleaning product, make sure to check its labels first. Look for those that have been third-party certified as "green", as they are guaranteed to have come from natural ingredients.
If you have time, you can even come up with your own cleaning solution. That way, you can be 100% certain that it's free from harmful chemicals. From stain removers to disinfectant sprays, find out how you can create natural cleaning products here.
Air out your house naturally.
Why use an air freshener when you can just open your windows and doors to let the stale air out? Since air fresheners contain toxic chemicals, you'd most likely do more harm than good to your living space if you use one. By airing out your home the natural way, however, you'll allow clean air to enter your house and replace the polluted air inside.
Just because something is old doesn't mean that it's no longer useful. For instance, you can use your old socks for dusting, stained clothes for wiping, or your old toothbrush for removing dirt in hard-to-reach corners. If you think about it, there are actually many ways to repurpose your old things.
Minimize the use of water.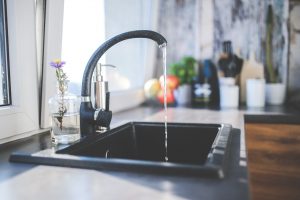 One way to help save the environment is by preserving our water resources. Unless you need to use water from your faucets, turn them off at all times. Run your washing machine and dishwasher only when you have a full load.
Also, for less mopping chores, it would be a good idea to place a tracking mat by your front door. Don't forget to check all your pipes and faucets for leakage as well.
While organizing your pantry and refrigerator, remove food items that have already passed their expiration dates. Instead of throwing them away, do Mother Nature a favor by composting them. As for unexpired goods that have yet to be opened, if you don't intend to use them anymore, you can donate them to the poor residents in your area or to a charity.
Air-dry your clothes after washing.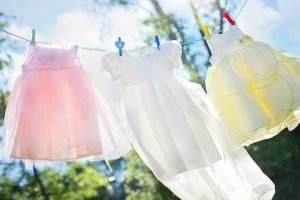 Forget the dryer and take advantage of the sunny weather instead in drying your clothes after washing them. Apart from saving electricity, you also get to reduce the use of carbon footprint in your home, thus helping protect our environment.
Touch the Hearts of Our Heroes This Spring
At the start of the spring season on March 20, let's do spring cleaning the natural and eco-friendly way. If you have an old and unwanted vehicle just gathering dust in your garage, donate them to a charitable organization. If you care for former members of our military who are suffering from service-connected disabilities, mental health issues, lack of jobs, and homelessness due to poverty, this vehicle can provide them much-need aid if you donate it to us at Veteran Car Donations.
We will sell your donated vehicle through auction and invest the proceeds to support the programs of our IRS-registered nonprofit partners that are dedicated to serving our servicemen and servicewomen, our veterans, their families and communities as well. Thanks to your charitable contribution, they will receive essential medical care, shelter, food, jobs, mental health services, and more.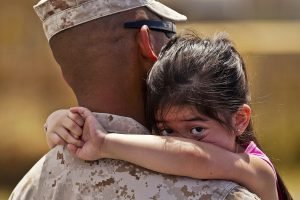 You will also benefit from your vehicle donation since we'll be giving you a 100% tax-deductible sales receipt based on the selling price of your donated vehicle. You can use this to significantly lower your tax bill in the next tax season when you file your itemized income tax return. Moreover, you'll also get to enjoy free pickup and towing services from us.
For more information on our car donation program, check out our FAQs page. For inquiries, you can call us at 877-594-5822 or send us a message online.
You can donate to Veteran Car Donations by filling out our secure online donation form. We accept donations of nearly all types of vehicles wherever you are in the United States since we have car donation programs in all 50 states.
Join Us in Transforming Lives
As you go green this spring by cleaning your home the eco-friendly way, spare a thought for our struggling heroes and their families. Call us at 877-594-5822 and transform their lives with your car donation!