June 1, 2022
Enjoy Nature This June!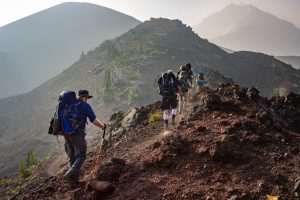 Did you know that June is Great Outdoors Month? Since the air gets warmer in June, people are looking to spend time with nature and enjoy what it has to offer. Hiking is one of the best ways to do just that.
What to Consider When Choosing the Best Route for Your Hiking Adventure
If you're new to the world of hiking, it's important to understand that there's more to choosing a hiking trail than you may think. Getting overly excited and deciding to "wing it" at the first trail you see can cause you to get yourself into trouble. To help you make your outdoor experience more enjoyable, Veteran Car Donations shares this list of factors you should consider when choosing the perfect hiking trail.
Your skill and fitness levels
While nature may be breathtakingly beautiful, it can also be unforgiving. For this reason, don't even think about taking on a hiking trail without first being honest with yourself about your skill and fitness levels. Even if you're someone who likes to push yourself to your manageable limits, there's always that thin line you wouldn't want to cross. Unless you're willing to run the risk of having Search and Rescue personnel come after you, be sure to choose trails that aren't way above your skill level.
The trail's difficulty rating
After figuring out your skill and fitness levels, you can now choose a hiking trail that matches them. If you're a hiking novice, it's best to start with the easier trails and work your way into the more difficult ones.
You can find the trail's difficulty rating listed at the trailhead in most parks and nature areas. Its numerical rating is usually tied to one of the following descriptors: easy, moderate, moderately strenuous, strenuous, or very strenuous. If you can't find this information posted at the trailhead, try to look it up online.
Trail length, elevation change, and duration
While trailhead information shows a trail's total length, it doesn't usually give you the elevation or estimated duration of the hike. If it does show the estimated duration, you'd have to take it with a grain of salt and plan accordingly. You wouldn't want to underestimate a supposedly easy 3-km hike with drastic changes in elevation because these trails can quickly turn a fun hiking adventure into a nightmare.
Natural hazards and obstacles
You might encounter natural hazards and obstacles such as rushing water, logs, cliffs, and narrow trails along the way. Be sure to do your research before hitting the trails so you'd know what to expect.
Trail views
Is seeing fields of colorful wildflowers or majestic waterfalls high on your agenda? Do you prefer to soak in the most breathtaking scenery from an elevated area? Do you like to explore mining sites and ghost towns? Whatever suits your fancy, be sure to choose a trail that gives you spectacular views so that you can enjoy the best hiking experience.
Help Ease the Burdens of Disadvantaged Veterans
While you're getting ready for your date with nature, spare a thought for the disadvantaged and underserved veterans residing in your community. You can easily extend them a helping hand by simply donating any vehicle you can spare to us at Veteran Car Donations. We'll use your donation to uplift the lives of the struggling veterans in your area.
Our team will sell your vehicle through an auction and hand over the proceeds to our veteran-focused charity partners. These IRS-certified 501(c)(3) nonprofit organizations are dedicated to helping former members of our military who are suffering from homelessness, chronic unemployment, disabilities, and serious illnesses, including mental health conditions.
Our charity partners use the funding we give them to provide their beneficiaries with free quality health care and medical treatments, psychotherapy services, financial aid, family support, housing assistance, scholarships, employment opportunities, and many other benefits.
You'll benefit from the free towing service we will provide you wherever you are in the country. Your donation will also entitle you to claim the highest possible tax deduction in the next tax season.
Above all, you'll experience the priceless joy of knowing that you're making an impact on the lives of those brave heroes who honorably served our country.
We accept nearly all vehicle types regardless of their age or condition.
For more information regarding our donation program, including our quick and easy donation process, head over to our FAQs page. If you have any questions or concerns, feel free to call us anytime through our toll-free hotline at 877-594-5822. You may also leave us a message here.
Put Smiles on the Faces of Our Heroes Today!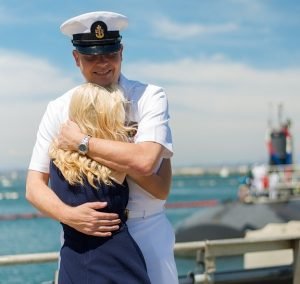 Donating a vehicle to us can put smiles on the faces of the hurting heroes in your area. If you're ready to dispose of your unwanted vehicle, call Veteran Car Donations at 877-594-5822 or fill out our secure online donation form now!