July 17, 2020
Grill Like a Champ With These 6 Easy Backyard Grilling Tips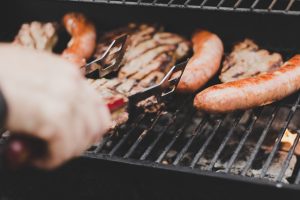 Summertime is here, and this means it's time to take out the barbecue grill once again from storage to cook some of your favorite backyard cookout dishes.
Americans are well known for hosting great barbecue parties during summer. However, even if you're just with your family, you can change your regular lunch or dinner routine by grilling your meals and dining outdoors. 
You can grill a wide assortment of food, including meat, fish, burgers, hotdogs, corn, and kebabs. This way, you can balance all the protein with nutritious veggies. 
Grilling Pro Tips 
You can excel in the art of backyard grilling with the right commitment and motivation. You can also check out our list of tips to become a grill master. 
Pick the right grill.
If you are a newbie to grilling, you might want to do some research on the best type of grill to use depending on your needs. Apart from wanting your meat to turn out perfectly, you should also weigh what would be more practical to you in the long run. Should you invest in a brick oven? Would a charcoal grill be better suited for you? Would a gas grill be the better option?
Station your grill away from shade.
Even though the heat that the grill produces may cause you to sweat, steer clear from the temptation of positioning your grill under shade or near any awning or tree cover. This would be dangerous in case of accidental flare-ups. As much as possible, station your grill 10 feet away from your home, garage, or any structure. 
Cook in batches.
To preserve the flavors in the food, you should consider cooking in batches to avoid cross-contamination. Also, this avoids flare-ups when you're cooking a lot of meat and fat drips into the flames. 
Check the temp.
While you might think that you're enough of an expert to gauge whether meat is cooked well enough just by eyeballing it, it would still be prudent to have a meat thermometer handy to ensure that the meat's internal temperature is high enough to kill harmful bacteria. 
Prepare for emergencies.
Whether it's a flare-up or an injury, make sure you know what to do in case of an emergency. Keep a fire extinguisher nearby to kill any fire before it becomes serious. Prepare a first aid kit in case of any burns or other injuries from the grill. 
Plan a well-balanced menu.
Whether you're preparing for a small family cookout or a big barbecue party for the neighborhood, you can always mix and match the typical barbecue fare with healthier choices like fish and veggies. 
Your Old Car Can Bring New Hopes to Our Vets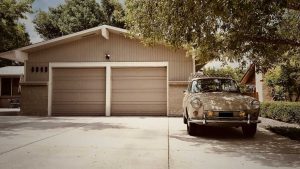 Do you have an old car that you don't want anymore? Whether you have a clunker that's been squatting in your backyard for ages or a seasonal vehicle that's costing you too much money to maintain and store, consider donating it to us at Veteran Car Donations.
Your car donation will go a long way in giving the struggling veterans in your area the assistance they badly need. We'll sell your donated vehicle through an auction and use the proceeds to support the life-enriching programs and services being provided by our charity partners to their veteran beneficiaries. These IRS-approved 501(c)3 nonprofit organizations provide deserving veterans and their families with financial, medical, and housing assistance, employment opportunities, family support, educational scholarships, psychotherapy services, and many other benefits.
Your vehicle donation will entitle you to receive a substantial tax deduction. You'll also benefit from our free pickup and towing service, which is available in all 50 states. 
For more details on our vehicle donation program, including tax deductions and our donation process, visit our FAQs page. Call us at 877-594-5822 or send us a message here should you have any questions or concerns that you'd like us to address.
If you're uncertain about your vehicle's eligibility for our program, check out this page to learn what we usually accept.
Help Us Fulfill the Dreams of Our Heroes
Help us give more of our veterans a chance to fulfill their dreams of having a decent life after separation from the service. They fully deserve whatever assistance they get after all the sacrifices they've made to protect us and guarantee our freedoms. Leave your hesitation at the door and call us at 877-594-5822 or fill out our online donation form to get started with your car donation now!