February 13, 2022
5 Ways to Fully Enjoy The Biggest Football Game of the Year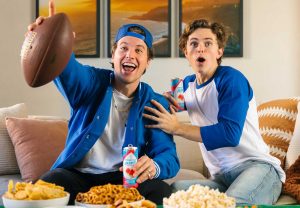 Every year, on the first Sunday of February, millions of American football fans gather to watch the Super Bowl, the championship game of the National Football League (NFL). The Super Bowl is considered the biggest game of the year for football, and NFL teams compete throughout the fall for the honor of being one of the two teams that will figure in the league's championship game.
This year, Super Bowl LVI takes place on February 13th at SoFi Stadium in Inglewood, California. It will be played between the National Football Conference (NFC) champion Los Angeles Rams and the American Football Conference (AFC) champion Cincinnati Bengals.
It's a huge event in the United States and is often considered an unofficial holiday. It's such a big deal that the Super Bowl has become the second-largest day for food consumption — just next to Thanksgiving.
During the Super Bowl, Americans would get together with their friends and family to watch the game. They would consume lots of food and beer, with many wearing the jerseys of their favorite teams.
This Super Bowl Sunday, why not host a Super Bowl party of your own?
Veteran Car Donations shares five helpful tips below on how you can host an awesome Super Bowl Party this Sunday:
Prepare ahead of time.
Hosting the perfect Super Bowl Sunday party needs time. You need to prepare at least a week before the event, making sure every little detail you've planned is spot on.
Get ready with your decorations.
Football-themed decorations can help make your Super Bowl party feel more festive. Find a party store near your area and ask for help in finding the decors you need.
Beer is important.
It's not Super Bowl Sunday without bottles of cold beer for you and your guests. Make sure you don't run out of beer while you and your guests watch the game.
Wear a jersey.
Inform your guests to proudly wear the jersey of the team they're rooting for.
Serve foods that everyone will love.
Not everyone has the same food preferences as you, so make sure you have assorted foods that everyone will love. Make sure to take note of any special diets or food restrictions that some of your guests might have before you finalize your menu for Super Bowl Sunday.
Celebrate Super Bowl Sunday by Helping Our Suffering Vets
Not everyone has the time and inclination to watch the Super Bowl. Some individuals are too busy dealing with gargantuan challenges in their lives to take an interest in football, even if it's the championship match for the season. They include some of our former service members who are homeless and impoverished as well as those who are suffering from disabilities, chronic unemployment, and illnesses, including mental health conditions.
You can help improve their living conditions through a simple act of charity. All you have to do is donate any vehicle that you no longer need to Veteran Car Donations.
We'll put your vehicle up for auction, with the proceeds going to our veteran-focused nonprofit partners. These IRS-certified 501(c)(3) nonprofit organizations use the funding we give to provide deserving veterans with free quality health care, financial aid, housing assistance, employment opportunities, family support, educational scholarships, psychotherapy services, and many other benefits.
It's a win-win for you and our nation's hurting heroes. As one of the rewards you'll get for your donation, you'll get a free vehicle towing service from us wherever you are in the country. Your gift will also entitle you to claim the maximum tax deduction in the next tax season.
Aside from these material rewards, nothing will beat the uplifting sense of fulfillment you'll experience, knowing that your donation will help transform the lives of the destitute veterans and their families in your community.
We accept almost any vehicle type that you can think of regardless of its age or condition.
For more information about Veteran Car Donations, including our quick and stress-free donation process, head over to our FAQs page. You can also give us a call anytime through our toll-free hotline at 877-594-5822 or write to us here if you have certain inquiries or concerns in mind.
Answer the Cries of Our Nation's Heroes Today!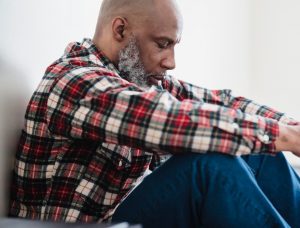 The suffering veterans in your area are in desperate need of help. Shine them a beacon of hope with a simple car donation. Call Veteran Car Donations at 877-594-5822 or fill out our secure online donation form now!