December 7, 2020
Honor Our Fallen Warriors on December 7th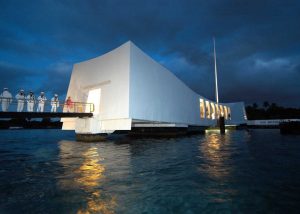 December 7, 1941 marked a turning point in World War II that eventually spelled victory for America and the Allied forces. On that Sunday morning just before 8, Japan launched a massive surprise airstrike on the U.S. naval base in Pearl Harbor, Hawaii, killing more than 2,400 Americans, including civilians, and wounding another 1,000. The Japanese warplanes also destroyed or damaged nearly 20 American naval vessels, including eight battleships, and more than 300 airplanes.
The Japanese mistakenly thought that the attack would cripple America's naval might in the Pacific, allowing their forces to conquer Asian countries under American,  British, and Dutch control.
While the Japanese did manage to achieve naval supremacy for a few months with their dastardly attack on Pearl Harbor, the air blitz only served to arouse a sleeping giant. The day after the attack, the United States declared war on Japan and later on Japan's Axis allies Germany and Italy, marking our country's entry into World War II. Japan and its allies also declared war on America, setting the stage for a full-blown global war that lasted until 1945.
The Japanese failed to cripple America's other naval forces, particularly our aircraft carriers, which later spearheaded the attack on Japan, leading to its eventual surrender following atomic bomb attacks on Hiroshima and Nagasaki.
The Lessons of Pearl Harbor
In 1994, the U.S. Congress designated December 7th of each year as National Pearl Harbor Remembrance Day. On November 29th, President Bill Clinton issued a proclamation declaring December 7, 1994, as the first National Pearl Harbor Remembrance Day to honor our fallen heroes.
National Pearl Harbor Remembrance Day reminds us of our grit and resilience as Americans — that no matter how terrible things maybe today, we will always persevere as a nation and come out stronger than before.
National Pearl Harbor Remembrance Day is always an event-filled day with ceremonies and tribute activities conducted all over the United States.
Here are some of the best ways you can honor our countrymen who died during the attack on Pearl Harbor
Donate to veteran-focused charities.
Some charity groups focus on America's veterans, helping to better their lives. They help disadvantaged vets obtain much-needed support to allow them to live the decent lives that they deserve. On Pearl Harbor Remembrance Day, honor those who died in the attack and other veterans who are still living by donating to these charities.
Attend a Pearl Harbor remembrance event.
Remembrance events about Pearl Harbor will be happening in almost every corner of the country on December 7th. Attend one such event and pay tribute to our fallen heroes. Try inviting your friends and family as well so they can also pay their respects.  
Share what you know about the December 7, 1941 attack.
Using social media, share what you know about the Pearl Harbor attack with the younger generation. Recall the event and how it united us as a nation.
Honor Our Veterans with a Car Donation
We honor our fallen countrymen who died at Pearl Harbor. While there's nothing we can do for those who are gone, we can still do something for other veterans who are still living. Many of them are living miserable lives, burdened by their service-related disabilities and illnesses, including mental health issues. As a result, they are unable to find decent and stable jobs. Some have fallen deep into poverty for lack of support and have become homeless, begging for alms on our streets.
Surely, our brave former servicemen and servicewomen do not deserve such a miserable life. You can help turn their lives around.
If you have an old car that you're looking to dispose of, this is all you need to help them. All you have to do is to donate that vehicle to us at Veteran Car Donations.
We'll put your vehicle up for auction, with the proceeds going to our veteran-focused nonprofit partners. These IRS-certified 501(c)(3) nonprofits use the funding that we provide them to deliver quality healthcare, counseling and psychotherapy services, job opportunities, housing assistance, financial aid, scholarships, family support, and many other benefits. to their veteran beneficiaries and their families.
Donating to Veteran Car Donations is 100% hassle-free. We do all the legwork when it comes to processing your car donation. All you have to do is contact us.
You also won't be going home empty-handed after making your donation. You'll receive high-value rewards for your charitable contribution. These include getting our free professional towing service and the top tax deduction that you can claim in the next tax season.
Even more valuable than those material perks, you'll get to experience the joy and satisfaction of making a charitable act that can help uplift the lives of the suffering veterans in your community.
We accept nearly all vehicle types, including specialty vehicles like riding lawnmowers, ATVs, and golf carts. Your car's condition doesn't matter much to us. We'll happily take your clunker off your hands even if it's not running anymore.
We're one of the few charities in the country that operate throughout the country. This means that no matter where you are located, you'll be able to send your generous gift to our vets without any problem at all.
For more information on our vehicle donation program, feel free to visit our FAQs page. If you have any questions or concerns, call us at 877-594-5822 or contact us here.
Give Back to Our Nation's Heroes Today!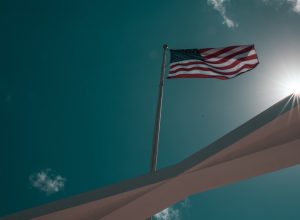 National Pearl Harbor Remembrance Day on December 7th is an opportune time for us to give back to our heroes who've given so much for our country. Use your unwanted car to support our veterans in need. Call Veteran Car Donations at 877-594-5822 or fill out our online donation form today!