October 17, 2020
How Long Is a Deployment in the Military and How to Cope with Family Separation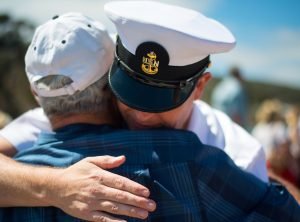 Contrary to common perceptions, not all active-duty soldiers are deployed for combat duty overseas. While some soldiers are tapped for multiple tours of duty, there are those who complete their length of service without leaving their home bases.
Deployment, or the act of moving armed personnel from their home base to areas outside the U.S., also varies with the types of missions assigned to military personnel. There are those who are assigned to combat situations or augment security in some countries. There are also those who are assigned for peacekeeping missions. Some are deployed to aid in the evacuation of American citizens from foreign soil. With each mission, a different type of specialization is required.
Deployment may last up to 15 months. However, this is not uniform for all soldiers. Depending on the conflict, the length of deployment also varies.
Challenges Facing Military Families Before, During, and After Deployment
Military personnel and their families encounter various challenges even before deployment. Before they are assigned to overseas duty, soldiers are trained for their assignments. Military families prepare their affairs and brace for the long period of separation from their loved ones.
Deployment is the beginning of the adjustment period as the soldier finally leaves home and channels their focus on the upcoming mission. During this time, they are exposed to operational stressors such as safety concerns, hostile environment, exposure to death and dying, concerns about the environment, and adjustments.
Deployment lasts from 7 to 13 months. During this time, families get used to the new norm, and soldiers complete their operational missions. Finally, soldiers get redeployed when they come home to their families and transition back to their role in the household and in the community while trying to recover from psychological and physical injuries sustained during their mission.
Dealing with Separation
Deployment is an emotional time for both soldiers and their families. Husbands and wives have a limited time to prepare for imminent separation. They worry about how this will affect their family life and their kids.
Military spouses are left to deal with the burdens of both parents while their partners are away. They worry about the safety of their deployed spouses even as they reassure their kids that everything will get back to normal soon.
Kids often manifest their fears through nightmares. When these occur, it is advisable to put a deployed parent's boots under the bed to assure the child that the parent is still going to protect them no matter what.
Keeping a record of family events while the deployed spouse is away will be a great way to keep a soldier updated about the important events that happened with their family in the months that they were gone. This maintains their connection with their families even though they were not physically present during those past events.
Checking in and reassuring their kids that the separation was not their fault is a good way to reinforce the feeling that even though a parent is away because of work, they are still valued.
Help Veterans in Need
This may come as news to you, but you can actually uplift the lives of veterans in need. If you have an old car that you've been meaning to get rid of for some time, you can choose to donate it to us at Veteran Car Donations.
We collect and sell off donated vehicles, using the proceeds to support our military and veteran-focused charity partners. These IRS-certified 501(c)3 nonprofit organizations use the funds to deliver critical programs and services for the benefit of our nation's heroes as well as their families who are reeling from the triple whammy of unemployment, poverty, and poor health.
Your donation will help our charity partners in providing key services such as providing free treatment and therapeutic activities for veterans suffering from PTSD and other mental health conditions. They also provide various forms of assistance to veterans confined at military hospitals. Moreover, they provide financial aid to destitute former service members and their families. Their programs also include skills training and livelihood training for vets who want to find gainful employment.
You don't have to worry about the type of vehicle that you want to donate. We are open to a wide range of vehicle types regardless of their age or condition. We can also accept your donation wherever you are located in the United States since we have vehicle donation programs in all 50 states.
We also shoulder the cost of towing, so the removal of your vehicle is not a problem.
For more information about Veteran Car Donations and our vehicle donation program, check out our FAQs page. If you have any questions, don't hesitate to call us at 877-594-5822 or contact us online. We'll be glad to entertain any concerns you have about our program.
Act Now!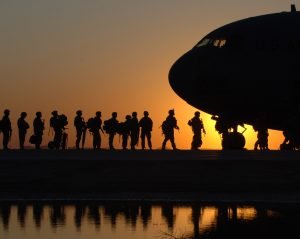 Donate your old car now to enable our struggling heroes to live a secure and dignified life, which they surely deserve. We should never forget that these brave men and women risked life and limb for our country and ourselves, and it is high time that they reap the proper reward for their sacrifice.
Call us at 877-594-5822 or fill out our online donation form to get started with your vehicle donation now!