March 17, 2021
On March 17th, Wear Green and Join the Parade!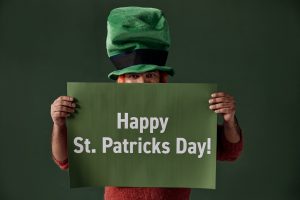 St. Patrick's Day on March 17th is a day celebrated by many people worldwide, including Irish folks and Americans, to mark the feast of the patron saint of Ireland. 
The history of St. Patrick is an interesting one. He was born in Roman Britain in the 4th century and was taken to Ireland as a slave when he was kidnapped by an Irish gang at the age of 16. However, he was able to escape his kidnappers and returned to Britain.
Years later, he returned to Ireland in 432 to convert the Irish pagans to Christianity. He was instrumental in spreading the faith in Ireland and was credited with several legendary acts such as allegedly driving away snakes from the country. He also used the shamrock to explain the fundamental Christian doctrine of the Holy Trinity.
Even though St. Patrick is an Irish saint, it's in America where the biggest celebration of his feast day is held. The events held in our country are even bigger than those held in Ireland since locals there prefer to celebrate the holiday modestly with a simple feast. 
Although St. Patrick's Day is not a federal holiday in the United States, many Americans celebrate it like it's a national holiday. They wear green and hold parades on St. Patrick's Day, owing to the huge number of Irish people who migrated to America from 1820 to 1930. 
The tradition started as far back as 1737 when a group of elite businessmen came together in Boston for the celebration of the feast of St. Patrick. The tradition of holding a parade started with Irish Catholic members of the British Army in New York in 1766 when they played Fifes and Drums to pay tribute to the saint. 
St. Patrick's Day is celebrated in at least 6 countries. Here are the St. Patrick's Day celebrations here and overseas:
England
Many English towns and cities have a large number of people of Irish descent, so large parades and festivals are common in these areas. In particular, Manchester hosts a two-week festival ahead of the holiday. 
Germany
The German-Irish Society of Bavaria started holding an annual parade on the Sunday before St. Patrick's Day in 1996. People celebrate the holiday by playing live music and dancing. 
Russia
Since 1992, Moscow has been holding traditional St. Patrick's Day celebrations. The tradition continues to grow bigger by the year as more and more people and companies participate. 
Canada
St. Patrick's Day is widely celebrated in Canada where it's an official holiday in Newfoundland and Labrador. Irish soldiers in the country started celebrating the event in 1759. Montreal has been holding an annual parade since 1824 while Toronto started its parades in 1988.
The United States
Apart from the giant parades, Americans started the "pinching tradition." This calls on people to pinch those who do not wear green on St. Patrick's Day. This tradition is based on the belief that those who do not wear green would be pinched by leprechauns. In Chicago, the parade route, including even fountains and rivers, is dyed green. 
Ireland
In Ireland, locals celebrate the feast by simply going to church to pray for their loved ones at the start of the day. 
Give a Reason for Needy Veterans to be Merry
Celebrate St. Patrick's Day on March 17th by extending a helping hand to the veterans in your community who badly need assistance.
Life after service is never easy for many of our former troops. Many of them are suffering from service-connected disabilities and illnesses, including mental health issues, unemployment, lack of support, and homelessness.
That is why Veteran Car Donations exists. Together with like-minded nonprofits, we're on a mission to provide our nation's heroes the decent and worthwhile life that they fully deserve. We collect vehicle donations and sell them at top auction houses, after which we distribute the proceeds to reputable veteran nonprofit organizations that are in partnership with us. These IRS-certified 501(c)(3) nonprofits use the money to provide deserving veterans and their families with quality health care, financial aid, housing assistance, employment opportunities, family support, educational scholarships, psychotherapy services, and many other benefits.
While your charitable contribution will greatly benefit needy veterans and their families, you, too, will be amply rewarded for your charitable contribution. You'll get to enjoy our free towing service and our quick and convenient donation process where you don't have to do any paperwork. On top of that, you'll have the privilege of receiving the maximum tax deduction in the next tax season.
However, the best reward you'll get is the priceless feeling of satisfaction, knowing that your act of charity will help uplift the lives of our neglected and suffering heroes.
We accept almost all types of vehicles, regardless of their age or condition. We offer our free pickup and towing services in all 50 states. This means we can collect your donation wherever you are in the country.
If you're interested to learn more about our vehicle donation program, feel free to visit our FAQs page. If you have any questions for us, call us at 877-594-5822. You may also write to us here. We'll get in touch with you as soon as we receive your message.
Give Them a Reason to Rejoice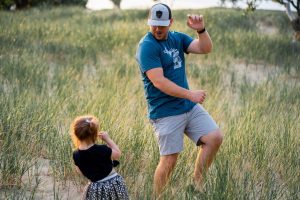 Are you ready to give the struggling veterans in your community a shot at living decent and fulfilling lives? Your car donation will surely give them a reason to rejoice on St. Patrick's Day. Call Veteran Car Donations at 877-594-5822 or donate here now!