April 13, 2020
How to Best Celebrate Thomas Jefferson's Birthday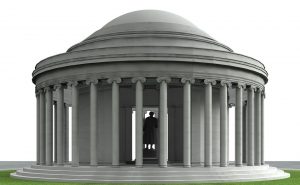 We're pretty sure you know who Thomas Jefferson is. If you don't know who he is, you might have at least heard of him. After all, he's the third president of our country (1801-1809) and the main author of the Declaration of Independence.
Jefferson is definitely one of our country's major historical figures. He was born on April 13, 1743, in Shadwell, Virginia, and died on July 4, 1826, at his home in Monticello. He was almost always into politics, serving as Virginia's governor at one time and later served as U.S. Minister to France in 1785 and the nation's first Secretary of State under President George Washington (1790-1793). Before becoming president, he served as vice president from 1797 to 1801 under President John Adams.
A Day to Remember: April 13th, Jefferson's Birthday
America would not be what it is today without the contributions made by Thomas Jefferson. That's why it is only fitting to remember and pay tribute to one of America's seven Founding Fathers on April 13, his birthday (The six others were John Adams, Benjamin Franklin, Alexander Hamilton, John Jay, James Madison, and George Washington). Let's not forget that Jefferson helped create the beacon in which the United States has become to the world.
There's a lot of ways to celebrate his birthday. Here are four suggestions on how you can best celebrate Jefferson's birthday:
Share what you know.
Spend the day sharing what you know about our former president. You could share the information with your friends, family, or even strangers. Post facts and reminders about Jefferson on social media. The wide reach of social media platforms will do wonders to raise awareness about the significance of April 13th to Americans. What better way to celebrate Jefferson's birthday than by helping others know him better.
Coordinate with your local school or community leaders.
Check within your school or community if there are any programs or initiatives planned out to help commemorate Jefferson's birthday. If there aren't any, why not try to think of stuff that you can help start?
Discover more interesting things about Jefferson.
We never stop learning as we grow older. Sure you might have learned a ton about Jefferson when you were still in school. But that doesn't mean there isn't anything left that you haven't found out about him yet. There's a boatload of fun facts out there on the internet that's just a Google search away.
Make a short video or PowerPoint presentation for kids.
Many kids find history boring, especially when talking about topics concerning politics, presidents, and the like. Find a way to make things interesting and help your local community or school with their learning materials. Create a fun-filled PowerPoint or video presentation that is sure to keep the youngsters wide awake and ready to learn.
Celebrate Jefferson's Birthday by Caring for Our Suffering Vets
In your community, there must be former servicemen and servicewomen who are down in life's gutter. They've sacrificed their time in service and put their lives on the line to uphold our ideals and protect our security. Now that their service has ended, they find themselves without a home, cold, hungry, and jobless.
Help us uplift the lives of our deserving veterans. Just like Jefferson, they have given so much and loved our country dearly. Let's show them that they haven't been forgotten.
You can easily do that by simply donating your unwanted car to us at Veteran Car Donations.  We'll sell it via auction and use the proceeds to support the critical programs and services of our veteran-focused nonprofit partners. These IRS-certified 501(c)3 nonprofit organizations are devoted to providing their veteran beneficiaries and their families with financial assistance, free medical treatment, employment opportunities, family support, and other essential services.
Becoming a vehicle donor to us will not only save you lots of money that you would have otherwise spent on car repairs. You'll also get our free professional towing service and a hefty tax deduction as well! It's a win-win scenario for you!
You can donate almost any vehicle types, including those that don't run anymore. You can also make your donation wherever you reside in the United States since our vehicle donation program covers all 50 states.
For more information, check out our FAQs page. For inquiries, you can call us at 877-594-5822 or leave us a message online.
Bring Hope to Our Disadvantaged Veterans Today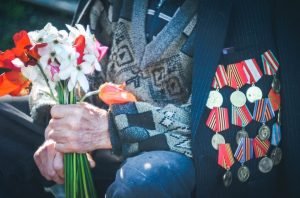 This is your chance to do some good in your life. Give away your old vehicle and transform the lives of the struggling veterans in your area. Don't let your jalopy rust away without meaning. Donate it to us at Veteran Car Donations instead. Call us at 877-594-5822 or fill out our online donation form now!