December 7, 2020
Ways to Enjoy COVID-19-Free Holidays With Your Family and Friends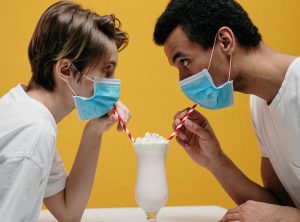 With the COVID-19 pandemic still in full swing across the country and many other parts of the world, everyone would want nothing more than to have themselves a healthy little Christmas. From masks under the mistletoe to smaller-scale holiday gatherings, this year's holiday season is definitely a unique one, to say the least!
As the most wonderful time of the year draws nearer, countless scheduled events are facing cancellation. If you're like most people, you're probably wondering how you could celebrate the upcoming holidays without putting your loved ones' lives at risk.
Best Practices to Follow for a Safe Holiday Celebration
Although public Christmas tree lightings and having your loved ones crammed together at the same table wouldn't be such a good idea this year, you can still find ways to celebrate Christmas in a socially responsible way.
Don't worry, we've got you covered. We've compiled the best practices you could follow so that you and your loved ones can still enjoy a safe holiday celebration.
Celebrate at home.
Since public holiday celebrations can increase COVID-19 transmission rates, experts recommend celebrating the holidays at home with your immediate household. If you have family members who are away at college or are out of state, you can use Zoom, Skype, or Google Meet to connect with them for a virtual holiday dinner.
If you want to celebrate the holidays in person, understand your risks.
Before you commit to any holiday gathering, be sure to consider certain factors including the recorded number of COVID-19 cases in the area you're visiting or in the areas where your guests are coming from, exposure risks during travel, duration of the gathering, the number of attendees, and the behaviors of these attendees before and during the gathering. While you're at it, you should also be aware of your family's risk tolerance and medical history.
If you or anyone in your family have symptoms of COVID-19 or have tested positive for it and have not completed self-isolation, don't even think about attending or hosting a gathering. The same thing applies if you might have been exposed to a person with COVID-19 within the last 14 days or have taken a COVID-19 test result and are still awaiting results.
Keep your gatherings small.
If you've already decided to host or attend a traditional holiday dinner with your family and friends, be sure to keep your gatherings small. Experts have found out that COVID-19 is transmitted mostly inside homes. It's best to limit your guests to those who are in your social bubble or those who practice pandemic-related safety precautions.
Remember that you can't simply assume that your guests aren't infected based on how well you know them. Make sure that you ask them if they have had any recent health issues before they can come over.
Practice safety behaviors.
If your holiday gathering includes people who are outside your immediate household, encourage everyone to wear a mask, maintain a 6-foot distance from each other, and wash their hands. It's always possible for you to have one guest infected with COVID-19 but without symptoms. That guest can easily spread the disease to others. It's wise to keep a certain level of vigilance even as you celebrate the holiday with your loved ones.
Host the gathering outdoors.
The best recipe for disaster is having guests over and getting them stuck in a small and poorly ventilated room. Since most homes aren't able to recirculate indoor air, this can increase the chances of having aerosol particles or respiratory droplets landing on your furniture, door handles, and other items that are frequently handled by people. Experts suggest taking your holiday gathering outside because it's a lot safer for everyone.
The Safest Way to Make a Difference
This holiday season, do you want to make a difference in the lives of needy veterans residing in your community? Even without the pandemic, they would be hard put to celebrate the holidays in the ways many of us know. COVID-19 has made life even tougher for them.
These are the former members of our military who are suffering from service-connected disabilities, mental health issues, unemployment, and homelessness.
You can easily provide them relief and hope for a better life in the New Year by donating your extra vehicle to us at Veteran Car Donations.
We'll put your vehicle up for auction, with the proceeds going to our veteran-focused nonprofit partners. These IRS-certified 501(c)(3) non-profit organizations use the funding that we provide them to deliver quality healthcare, financial aid, housing assistance, employment opportunities, family support, educational scholarships, psychotherapy services, and many other benefits to deserving veterans.
You will also reap rewards from your charitable contribution. You'll get to benefit from our free towing service wherever you're making your donation since we operate in all 50 states.
You'll also enjoy our quick and convenient donation process where you don't have to do any paperwork.
On top of that, you'll have the privilege of receiving the maximum tax deduction. If you make your donation before the end of this year, you'll be entitled to claim your tax incentive when you file your itemized federal income tax return on or before the April 15th tax-filing deadline next year. That's just a few months away!
However, the best reward you'll get from your charitable contribution is not a material thing. It's the joy and satisfaction you'll experience, knowing that your gift will be used to help uplift the lives of our nation's neglected heroes.
We take in nearly all vehicle types, including those that are no longer in good condition.
If you have any questions or concerns, feel free to call us at 877-594-5822 or you may send us a message here. Check out our FAQs page for more information on our donation program.
Show Our Heroes They're Not Forgotten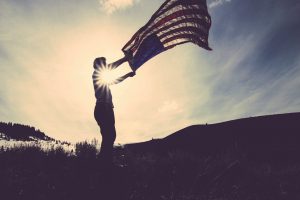 This holiday season, show the needy veterans in your area that they are not forgotten, especially during this time of the year. Donate a vehicle to Veteran Car Donations by calling us at 877-594-5822 or filling out our online donation form now!