December 11, 2021
3 Ways to Take Charge of Your Situation Amid Challenging Times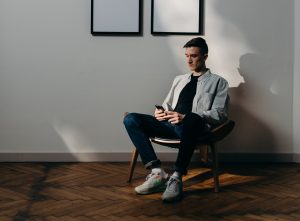 Since humans are social beings, even the most introverted person needs to feel connected to others to survive and thrive. While the need for social interaction varies from one individual to another, everyone has one thing in common: Nobody wants to feel isolated.
Social isolation refers to unwanted and unhealthy solitude. It can be detrimental to a person's health and well-being if left unaddressed. If you feel that you have limited social contact, it's extremely important to reach out to someone now and then. Even amid the most challenging of times, you can still take charge of your situation and make the necessary changes that can help you feel better.
Helpful Tips for Coping with Social Isolation
Several circumstances can cause a person to be isolated from others. Some of the most common causes of isolation include mental health issues, loss of loved ones, intimate partner violence, physical impairments, unemployment, and remote location. Regardless of what caused you to isolate yourself from others, Veteran Car Donations shares these tips to help you cope:
Connect to the natural world.
Spending time in nature can significantly reduce stress, promote relaxation, and improve your mood. Whenever loneliness hits you hard, try to take a walk around the block, in a park, or on the beach. You'll be amazed at how spending some green time can help you maintain a healthy perspective.
Get a pet.
Caring for a pet can help combat feelings of loneliness, relieve depression, reduce anxiety, encourage playfulness, and motivate you to exercise. Moreover, a pet can become acutely attuned to your behavior and emotions. For instance, a dog can gauge your emotional state by interpreting your body language, voice, and gestures. If you want to experience the joys of having a furry friend to snuggle up to whenever you're feeling down, consider becoming a fur parent.
Come up with a virtual social contact schedule.
If your current situation makes it difficult for you to spend time with family and friends face-to-face, connecting with them through FaceTime or Skype is the next best thing. Besides helping you achieve an improved sense of stability, creating a virtual social contact schedule with your loved ones can also cultivate a sense of normalcy. 
Reach Out to Vets Living Miserable Lives
Social isolation is nothing new to many of our veterans. They are our former service members who are living miserable lives, struggling with homelessness, chronic unemployment, disabilities, and illnesses, including mental health issues.
You can easily reach out to them and bring hope to their lives by simply handing over your unwanted vehicle to us at Veteran Car Donations.
Our team will put your donated vehicle up for auction, with the proceeds going to our veteran-focused charity partners. These IRS-certified 501(c)(3) nonprofit organizations use the funding we give to provide struggling veterans with free healthcare, psychotherapy services, housing assistance, financial aid, family support, educational scholarships, and employment opportunities.
In exchange for your act of kindness, you'll have the privilege to enjoy our free towing service anywhere in the country.
Your charitable contribution will also entitle you to receive the maximum tax deduction in the next tax filing season. While these material rewards are worth looking forward to, nothing compares to the priceless joy of knowing that you've done something that can uplift the lives of our nation's heroes.
We accept nearly all vehicle types, including those that are no longer in their best condition. Head over to our FAQs page to learn more about our donation program, including our quick and painless donation process. Feel free to call us anytime through our toll-free hotline at 877-594-5822 or you may send us a message here.
Use Your Unwanted Vehicle to Transform Lives Today!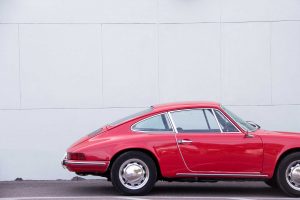 If you're looking to find ways to give back to those who have honorably served our country, risking their lives to protect us, now's a good time to do it. Your car donation will surely touch their lives. Call Veteran Car Donations at 877-594-5822 or fill out our secure online donation form now!