October 11, 2021
Top 5 Tips on Transitioning to Civilian Employment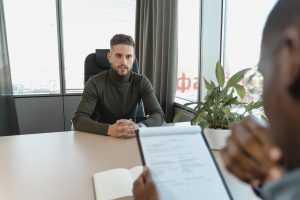 You've done your part to serve our nation. You've made your family, friends, community, and all of your fellow Americans proud. Now that you're home, are you ready to transition out of the military environment and reintegrate into society?
Your next step is to land a civilian job. We know how intimidating it can be to look for a job in a non-military workforce, especially if you're not sure how you can use your military training and skills in civilian career fields. True, it can be a bumpy ride, but with readiness, dedication, and persistence, you can land that civilian job of your dreams. 
To help you start your journey toward a fulfilling career, Veteran Car Donations provides these five basic tips on switching from military to civilian employment.
Get a career assessment.
A career assessment is extremely helpful for veteran job seekers who are having trouble figuring out how their skills and strengths can be applied to civilian jobs. A military transition center can set you up with a test, and it's completely free.
Attend transition workshops.
Take part in workshops and training programs that are designed to assist veterans in transitioning to civilian life. From them, you'll learn about career exploration and job search strategies, such as how to ace an interview, how to build an impressive resume, and many more.
The Transition Assistance Program (TAP) organizes workshops that aim to equip former troops with the right tools to get them ready for civilian employment. Together with the Department of Labor, the TAP administers a mandatory one-day employment preparation workshop for all transitioning service members as well as two optional workshops for career exploration and technical career preparation.
Take advantage of each opportunity.
Check internet job sites, browse job ads, hit the job fairs, or consult a headhunter. Get in touch with your local employment office and ask about any job vacancies. You might also want to send your resume and CV online to the companies you're interested in joining.
Seek the help of transition assistance offices.
Transition assistance offices offer a range of services and resources for job-seeking vets. Ask them for referrals for employment agencies and recruiters, career counseling, and job leads.
Consider getting certifications or licenses.
Employers prefer candidates with additional qualifications, which is why it's a good idea to sign up for courses. Whether it's a first aid certification, a commercial driver's license, or just about any expertise in a particular field, it can make a difference and boost your odds of employment. 
Network, network, and network!
Without a doubt, networking is one of the most effective jobs search tools. Reconnect with your fellow veterans who have completed the transitioning process and are now employees in the civilian workforce. Not only will they offer you transitioning tips, but there's a huge chance they can help you finally get a job.
Transform Lives with a Simple Charitable Act
Did you know that your clapped-out car can become a vital source of support for the many suffering veterans and their families in your community? You can use it to help them experience a smooth transitioning into civilian life. All you have to do is donate that vehicle to us here at Veteran Car Donations.
We'll place your auto donation up for auction, with the proceeds going directly to our veteran-focused charity partners. These IRS-certified 501(c)(3) nonprofit organizations cater to former members of our military who are homeless and impoverished as well as those who are suffering from chronic unemployment, disabilities, and illnesses, including mental health conditions.
These nonprofits use the funding to provide deserving veterans and their families with free quality health care, financial aid, housing assistance, employment opportunities, family support, educational scholarships, psychotherapy services, and many other benefits.
You will also benefit from your charitable contribution since we'll quickly haul your car away at a date, time, and place of your preference at absolutely no cost to you.
You'll also get to enjoy our quick and convenient donation process where you don't have to do any paperwork. On top of that, your charitable contribution will entitle you to receive the maximum tax deduction in the next tax season.
However, those material perks may pale in comparison to the greatest reward you'll get when you donate a vehicle to us: the priceless feeling of joy and satisfaction for doing something that can help transform the lives of the suffering heroes in your community.
You can donate almost any type of vehicle regardless of its age, mileage, or condition. Aside from cars, we also accept boats, trailers, motorcycles, golf carts, buses, ATVs, riding lawnmowers, scooters, and many others. We can pick up and tow away your vehicle as long as it's within the U.S.
If you have any questions or concerns, feel free to call us at our toll-free hotline 877-594-5822 or you may send us a message here. Check out our FAQs page for more information on our donation program.
Help Us Rebuild the Lives of Our Heroes Today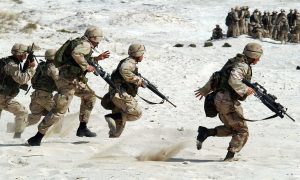 Are you ready to turn your outdated clunker into a life-changing instrument for our nation's hurting heroes? A vehicle donation from you can make a difference in their lives. Let them know how much you truly appreciate their service with this simple gesture. Call Veteran Car Donations at 877-594-5822 or fill out our online donation form now!