January 7, 2019
Know How to Help Veterans This Year with These 5 Simple Ways
Our veterans are our unsung heroes. They bravely fought for our country and people, making sure that we are protected and our rights secured. They left their loved ones, endured the hardships on the battleground, and suffered injuries, depression, and trauma. Some paid the cost of securing our freedoms and security with their own lives.
Their deployment overseas may be over, but the bravery and heroism that our retired troops have shown over the course of their service will live on. In previous years, many generous men and women and charitable institutions contributed to providing critical support to our servicemen and women as well as veterans. Now is our turn to give back to those people who sacrificed so much for us.
These Options Won't Cause You So Much Time and Money
Helping our veterans need not be costly and time-consuming. Here are five ways on how you can help our veterans this year without costing so much of your time and money.
Offer a word of THANKS.
Saying "thank you" may just be two words, but the impact they create are enormous, making our veterans feel appreciated and valued. Some of our veterans suffered the consequences of war including injuries, grief, and mental issues such as post-traumatic stress disorders. A simple act of gratitude such as taking the time to talk to them over a cup of coffee is one way to help ease their trauma and anxieties.
Honor our veterans' heroism and sacrifices.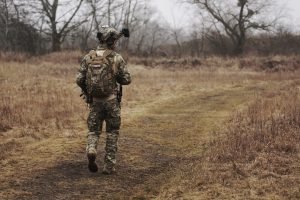 Holidays such as Memorial Day and Veterans Day are among the many occasions when you can show gratitude and appreciation for our retired troops for their heroism and sacrifices. Other than these holidays, there are several other occasions when you can also honor our veterans such as Gold Star Wives Day, Armed Forces Day, Silver Star Service Banner Day, and Vietnam Veterans Day.
Offer job training.
As our retired troops transition back to civilian life, the road is often bumpy. The challenges in finding a stable job and earn a steady income are tough. You can be of help to our veterans by assisting them in preparing their resumes, job interviews, and training. You can also help them by supporting charities that sponsor workshops and career counseling for retired troops. You can also help find them suitable jobs on the internet.
Offer to help build or modify their homes.
You can also help our veterans by offering to help in building or modifying their homes so that they, along with their loved ones, can live comfortably together. You may volunteer to do painting jobs, plumbing, wiring, carpentry, and other skilled works.
Donate an old car or truck to a veteran-focused charity.
If you have an old car or truck that is simply taking space in your backyard or garage, consider donating it to charities such as Veteran Car Donations. Your donated vehicle will be auctioned. Once it is sold, the proceeds will be distributed to our non-profit organization partners that are working hard to provide assistance to our veterans.
Bring Joy to Our Heroes with Your Vehicle Donation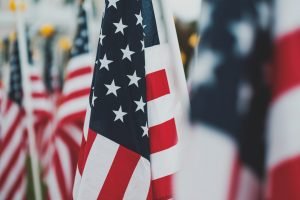 Helping our retired troops, our unsung heroes, is something that can bring immense joy to them and their loved ones. Your donation will help in enabling these veterans to receive mentoring and job training programs, mortgage-free and specially adapted homes, transitioning assistance, education scholarships, grief counseling, assistance in accessing the full range of benefits for them and their families, and many other benefits.
You will not be left empty-handed after making your charitable contribution since you will get a set of rewards including a 100% tax deductible receipt that will enable you to claim the maximum tax deduction based on the selling price of your donated vehicle at auction or its fair market value.
For more information on our car donation program, check out our FAQs page. For inquiries, you can call our toll-free 24/7 hotline 877-594-5822 or send us a message online.
You can donate to Veteran Car Donations by either calling us or filling out our secure online donation form. We accept vehicle donations wherever you are in the United States since we have car donation programs in all 50 states.
It's Time to Act
Now that you know how to help veterans this year, it's time for you to act. Call us at 877-594-5822 and get free professional towing service for your vehicle donation!