September 4, 2020
How to Help Your Child Develop Good Homework and Study Habits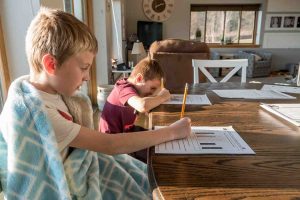 Do you have a child who often has trouble doing their homework? Do they often lack focus when studying for their exams? This is completely normal. Children aren't born with good habits. They pick up or develop these habits as they mature.
Don't be too hard on your kids. Help them instead. Be understanding and do what you can as a parent to be supportive. Teach them to develop good habits in studying and doing their homework. Take a pro-active approach and help them with strategies that will eventually lead to your kids developing a positive outlook on schoolwork.
Don't strap your child onto a chair and force reviewers down their throats. You need to provide support and guidance to your child in a way that does not pressure them too much. Too much pressure will only lead to stress and can even push them away from developing the habits that you're looking to instill in them.
The 3 Top Strategies to Help Your Kids Develop Good Study Habits
The earlier you start teaching your kids effective strategies and approaches to studying, the better for them. With more application and practice, these strategies will eventually become second nature to them, and they'll be more than ready to face any academic challenges the curriculum might throw.
Take a look at these top strategies on how you can help your kids make the most out of their studying:
Plan and prioritize.
Do they have an upcoming exam or quiz? Don't just slam a book into their arms and expect them to memorize all its content. Having a game plan is just as important. Know their lessons and the topics most likely to be included in the test. Ask them what subjects or lessons they're having trouble in. Attack these weaknesses first, then polish up their strengths. Making brief reviewers is beneficial as well, highlighting only key points that they can easily remember instead of memorizing the entire thing.
Designate an area purely for studying and schoolwork.
Find an area or room in the house that's void of all distractions. The more secluded it is, the better. Interruptions are to be avoided at all costs if you want your child to maximize the time they spend studying and getting their academic work done. Don't forget to take away their gadgets, too. These are sources of distraction.
Having a study group is both fun and beneficial.
Working with others is 10 times better than working alone (assuming the others in the group are just as focused and determined as your child). Study groups can help kids understand concepts far easier if they're able to share the learning experience among themselves. However, make sure to keep the group small and tight-knit so that you can maximize the benefit for everyone in it.
Give Hope to Struggling Veterans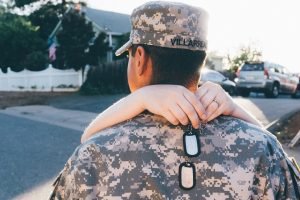 While we place great hopes for the future of our children by making them develop good homework and study habits, our suffering and disadvantaged veterans are also hoping that someday they will wake up to a much brighter tomorrow where they will no longer experience the pangs of despair and poverty.
These are our former troops who are now living miserable lives, burdened by their service-connected disabilities and illnesses, including mental health issues, and suffering from unemployment, lack of support, and homelessness due to extreme poverty.
You can help provide them a rosier future by doing something simple and cost-free — donating your old and unwanted car to us at  Veteran Car Donations.
 We'll put your vehicle up for auction, with the proceeds going to our veteran-focused nonprofit partners. These IRS-certified 501(c)(3) nonprofit organizations use the funding that we distribute to them to deliver free quality health care, financial aid, housing assistance, employment opportunities, family support, educational scholarships, psychotherapy services, and many other benefits.
Donating to us is easy, convenient, and hassle-free. Doing so will also allow you to gain a lot of rewards. You'll get to enjoy our free towing service, which is available in all 50 states. Your donation will also entitle you to receive a maximized tax deduction in the next tax season.
We accept almost all vehicle types, including those that are no longer working properly.
If you have any questions or concerns, feel free to call us at our toll-free hotline 877-594-5822 or you may send us a message here. Check out our FAQs page for more information on our donation program.
Help Our Heroes Today!
It's about time to show our gratitude and appreciation to those who sacrificed so much to ensure our freedom and security. Partner with us at Veteran Car Donations by making a vehicle donation. Call us at 877-594-5822 or fill out our online donation form now!