April 22, 2022
Make It Your Goal to Surmount These 5 Barriers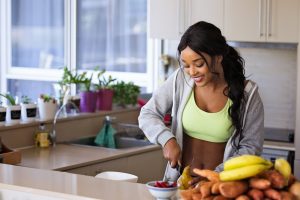 Committing to a lifestyle change is not easy. You'll face many hindrances as you try to change old habits and practices.
With the demands of day-to-day life, a lifestyle change may seem like a tedious and insurmountable hurdle to those of us who feel like we have no time or energy to spare for this undertaking.
However, you should bear in mind that making lifestyle changes to become healthier is essential to protect yourself from developing diseases such as heart disease, stroke, obesity, type II diabetes, and lung cancer in the future.
If you're ready to commit to the shift, you might want to familiarize yourself with some of the barriers to your goal and how you can overcome them. Veteran Car Donations points out these five barriers to lifestyle changes:
Lack of time
One of the main challenges in transitioning to a healthier lifestyle is time. Things like exercising and preparing healthier food require time that most of us don't have amid our responsibilities at work and home.
To meet this challenge, you need to be flexible and work with what you have. To eat healthier, you can prepare ingredients in advance and store them so you won't have to take too much time chopping the veggies and setting the meal. You can make adjustments to your routine by briskly walking to run an errand instead of driving your car. These are simple adjustments you can make to maximize your time.
Unhealthy diet
Many of us opt for instant food and takeout because it's more convenient. The downside of that is, it's not always healthy. To address this, you can gradually substitute the food choices of your family members with healthier ones. Start by encouraging them to snack on fruits instead of chips. Be creative with the use of vegetables and nutrition-rich food in their meals. It takes some effort, but it's well worth it in the end.
Religion and culture
For some people, religion and culture play an important role in their ability to shift to a healthier lifestyle. Some cultures have food restrictions because of their religion and beliefs. However, a person who is committed to making a lifestyle change to become healthier has many options to explore when it comes to food choices. They could go for food options that cater to the requirements of both nutrition and religion.
Beliefs
You need to verify beliefs surrounding certain healthy foods before jumping on a particular bandwagon. Research or seek help from a professional to get accurate information.
Lack of motivation
Why do you want to make a lifestyle change? For most people, not having the right inspiration is the reason for their failure to shift to a healthier lifestyle. To succeed, you have to be serious. You need to set a clear goal to serve as your motivation in undertaking this major endeavor. Make your goals measurable so you can monitor your progress.
Help Our Vets Overcome Barriers to a Decent Life
While trying to overcome barriers to healthy lifestyle changes, you can give the struggling veterans in your community the gift of good health and a chance at a decent life. Many of them are suffering from poverty, homelessness, service-related disabilities, lack of support, unemployment, as well as mental and physical illnesses.
We at Veteran Car Donations would like to invite you to support us in our mission to improve the living conditions of our nation's hurting heroes. By donating an old car or just about any other type of vehicle to us, you'll help us raise funds for the benefit of needy veterans.
We'll have your donation auctioned off, with the proceeds going to nonprofit organizations that we are in partnership with. These IRS-approved 501(c)(3) nonprofits use the funding we give them to provide deserving veterans with financial assistance, free medical treatment, employment opportunities, family support, and other essential services.
You will also benefit immensely from your charitable contribution. You'll get to enjoy our free towing service wherever your vehicle is located in the country. You'll also enjoy our quick and convenient donation process where you don't have to do any paperwork. On top of that, you'll have the privilege of receiving the maximum tax deduction in the next tax season.
Best of all, you'll get to experience the priceless satisfaction of helping our nation's heroes turn their lives.
If you have any questions or concerns, feel free to call us anytime through our toll-free hotline at 877-594-5822 or send us a message here. Check out our FAQs page for more information on our donation program. 
Transform the Lives of Our Neglected Heroes Today!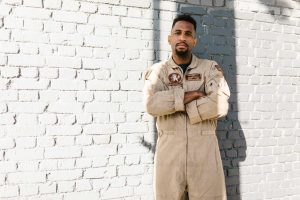 Show the underprivileged veterans in your area that they are not forgotten. Your car donation will help a lot in improving their living conditions. Call Veteran Car Donations at 877-594-5822 or fill out our secure online donation form now!