March 26, 2021
Tired of Being Cooped Up in Your Home?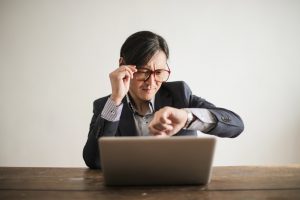 Working from home is one of the major adjustments that employers and their employees have made to fight the coronavirus pandemic. However, amid the continuing lockdowns, quarantines, travel restrictions, and social distancing measures imposed by the authorities to stop the contagion, more and more people are suffering from burnout inside their homes.
In a recent survey, the global online employment platform Monster found out that over 60% of employees working from home admitted that they were experiencing burnout symptoms. That number is expected to rise further as more and more people get tired of being cooped up in their homes day after day for months on end.
This realization should compel us to take better care of our mental health now more than ever. Protecting ourselves from the deadly virus is important, but it's equally important to preserve our mental state and stay productive in these trying times.
Take a look at these tips on how you can avoid burning yourself out as you work from home:
Stay connected.
Our world is more connected than ever because of technology. Use it as best as you can. Stay connected with friends, family, and co-workers even when you're stuck at home. Engage in video chats, use social media, and play virtual games. There are multiple options available for you to stay connected with people close to you.
Maintain a routine or schedule.
Try to keep a routine. This means taking breaks, eating your lunches, and ending your workday just as you would before the pandemic struck.
Do your best to exercise.
Exercise is not only good for your physical health but your mental fitness, too. Get up, do some jumping jacks, or just stretch around every few hours or so.
Try to get some fresh air.
Go outside your house or have a stroll in your backyard and get some fresh air. It's important to get yourself some sunshine every now and then. Make sure though to socially distance yourself from other people.
Set boundaries on your work schedule.
Work reasonable hours. When it's the end of your workday, disconnect. It can be tempting to get more work done by putting in a few extra hours since you're just at home. Be mindful though that your mental energy has a limit.
Show Compassion to Our Suffering Veterans This Way
For those who were already struggling in life before the pandemic struck, things have only gotten worse. Some of those hardest hit have been our veterans. Many of them are no longer able to support themselves and their families with their continuing failure to find decent jobs. Some are suffering from disabilities and illnesses, including mental health conditions. Others have been forced to eke out a living on the streets and sidewalks as homeless beggars.
You can show your compassion to our nation's heroes by simply donating your unwanted car to us at Veteran Car Donations. We'll put your vehicle up for auction, with the proceeds going to our veteran-focused nonprofit partners. These IRS-certified 501(c)(3) nonprofit organizations use the funding that we provide them to deliver quality health care, financial aid, housing assistance, employment opportunities, family support, educational scholarships, psychotherapy services, and many other benefits to their veteran beneficiaries.
You will also benefit from your charitable contribution since you'll get to enjoy our free towing service, which is available to our donors in all 50 states. You'll also enjoy our quick and convenient donation process where you don't have to do any paperwork. On top of that, you'll have the privilege of receiving the maximum tax deduction in the next tax season.
However, the best reward you'll get is not a material thing. It's the priceless feeling of joy and satisfaction, knowing that your donation will be used to give our disadvantaged veterans the decent and dignified life that they fully deserve.
We accept almost all vehicle types, including those that are no longer working properly.
If you have any questions or concerns, feel free to call us at our toll-free hotline 877-594-5822 or you may send us a message here. Check out our FAQs page for more information on our donation program.
Come to Our Heroes' Rescue Today!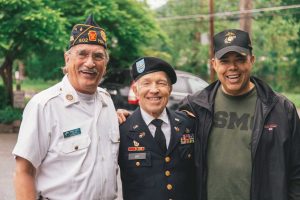 If many workers are experiencing burnout amid the still-raging pandemic, how much are our poor veterans who were already living miserable lives even before the global health crisis broke out? Your car donation will surely help in alleviating their condition. Call Veteran Car Donations at 877-594-5822 or fill out our online donation form now!