January 10, 2020
How to Pay for College When You're a Military Spouse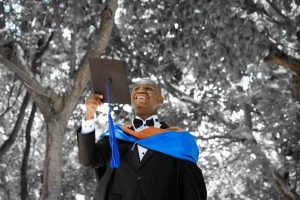 Are you the spouse of a member of our military who's planning to pursue your education? Although going back to school can present you with a host of challenges, these don't have to stop you from rising above them as you reach for your dreams.
Thanks to the measures being implemented by our government, military spouses are now entitled to benefits that can pave the way for them to have a solid career. Yes, it's now possible for military spouses to receive much-needed funds for their education.
Perhaps you already know about some of the educational benefits that are available to you. For instance, two of your best options for securing educational financial aid are the My Career Advancement Account (MyCAA) and the GI Bill. To help you find the one that best suits you, Veteran Car Donations shares a few tips on how to pay for college when you're a military spouse:
My Career Advancement Account or MyCAA
MyCAA is one of the most viable options for military spouses in getting the funding needed for their education. It offers up to $4,000 worth of assistance for a military spouse who is thinking of pursuing an associate's degree, a license, certification, or vocational training that would make them employable.
However, before you choose this option, know that not all military spouses are qualified to receive this educational benefit. For you to qualify, your spouse should be on active Title 10 orders and should have the rank of one of the following: E1-E5, W1-W2, or O1-O2. Know also that Coast Guard spouses are not eligible for MyCAA.
The Post 9/11 GI Bill
The Post 9/11 GI Bill was passed for the benefit of our servicemen and servicewomen following the September 11, 2001 terrorist attacks on U.S. soil. Those who chose to set it aside for the time being or were only able to use a portion of it may be able to transfer their remaining benefits to their spouses, who can then use it to fund their college education. However, for the benefit to be transferred, the service member should be at least six years in the service and commit to serving the military for at least another four years.
Military Spouse Discounts
Many colleges offer tuition discounts for the spouses of military service personnel. The discounts range from a small percentage to at least 50% off the college tuition, depending on the college of their choice. You may search for schools that offer the degree you want to pursue and the military spouse discounts that suit your financial needs.
Make Their Dreams Come True Today!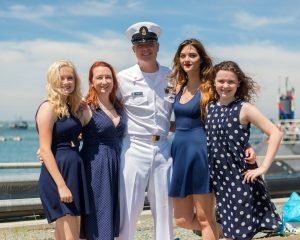 Did you know that by simply donating your unwanted vehicle to Veteran Car Donations, you can help our active-duty troops, veterans, and their families in turning their dreams into realities? We'll sell via auction your donated vehicle and use the proceeds to help fund the programs and services that our charity partners deliver to deserving members of our military and their families. These IRS-registered 501(c)3 nonprofit organizations provide numerous assistance, including educational and employment benefits, to military families all over the country.
In return for your charitable contribution, we'll provide you with free pickup and towing services. You'll also get the privilege to receive a top tax deduction in the next tax season.
It doesn't matter if you're donating a vehicle that's no longer in tiptop shape because we accept nearly all kinds and types of vehicles. You can also make your donation wherever you are in the United States since we have vehicle donation programs in all 50 states.
To get started with your vehicle donation, you only need to fill out our secure online donation form or call us at 877-594-5822.
For more information, check out our FAQs page. For inquiries, you can call us anytime at our toll-free hotline or send us a message online.
Impact Lives of Our Troops and Vets
Who would've thought that your clunker can greatly impact the lives of the men and women who have successfully defended our freedoms and protected our nation? Call us at 877-594-5822 and show them your appreciation for their service with your car donation!