November 27, 2019
Impress Your Family with These Thanksgiving Fun Facts!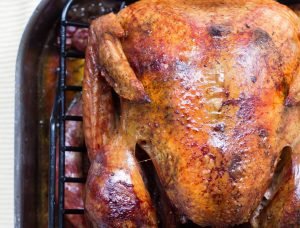 Stuffing your mouth with turkey dishes and apple pies, avoiding your nosy aunts and rowdy uncles, hoping to get home as soon as the family dinner is over so you can still catch the football game on TV – we're all pretty familiar with that scene. Yep, you've guessed it right, it's Thanksgiving Day!
As every American already knows, Thanksgiving is celebrated every fourth Thursday of November. This year, it falls on the 28th of November. Whether it's your favorite holiday or one that you're not really fond of for some reason, it's never a bad idea to learn more about it.
Knowing the interesting Thanksgiving tidbits we have here can also give you the opportunity to entertain your family members while you all feast on the delicious dishes on your dinner table. Moreover, telling everyone about these facts can prove to be a crafty way of dodging those intrusive and embarrassing questions that your relatives might ask you.
Here are 10 Thanksgiving fun facts:
Turkey was not served during the first celebration of Thanksgiving.
While we're all aware that turkey is the staple dish for Thanksgiving, did you know that it wasn't actually included on the menu during the first celebration of the event in 1621? Apparently, our ancestors served ducks, geese, venison, eels, oysters, fish, and lobsters, with cranberries and pumpkins as their side dishes.
Thanksgiving became a national holiday thanks to a certain woman.
Believe it or not, Thanksgiving was declared a national holiday 200 years after its first celebration. Josepha Hale, the woman behind the classic nursery song "Mary Had a Little Lamb," deserved our gratitude and appreciation for calling for the declaration of Thanksgiving as a national holiday. After writing letters for 17 years to Abraham Lincoln, who became the 16th President of the United States, she finally caught his attention, successfully convincing him to proclaim the day as a federal U.S. holiday in 1863.
Jefferson was against the idea of turning Thanksgiving into a holiday.
Historians revealed that Thomas Jefferson, the third President of the United States, rejected the idea of declaring Thanksgiving a holiday during his term (1801-1809). Believing that the Church and State should be separate, he felt that declaring a Thanksgiving holiday would violate the First Amendment since praying was a huge part of the celebration.
Thanksgiving leftovers inspired the first TV dinners.
If it weren't for the Thanksgiving mix-ups of an employee of the frozen food company C.A. Swanson & Sons, we wouldn't be having any TV dinners right now. The employee accidentally ordered 260 tons of turkeys for the company, resulting in more than 500,000 pounds of leftover turkey. Fortunately, salesman Gerry Thomas thought of an idea that forever changed history: He packaged the remaining turkeys into 5,000 aluminum trays along with side dishes, turning them into popular 98-cent meals which we now know as TV dinners.
Thanksgiving was supposed to be a fasting occasion.
The Pilgrims originally planned to celebrate their first harvest by praying and abstaining from food. Luckily for us, the Wampanoag Indians had another idea, and this was the serving of food accompanied by merriment. What should have been a fast became a three-day feast!
Zoo animals were part of the first Macy's Thanksgiving Day Parade.
Imagine joining a parade without balloons and marching in the company of some animals from the Central Park Zoo. That's what exactly happened during the 1924 debut of Macy's Thanksgiving Parade.
Turkey is not to blame for 'food coma.'
Many people complain about feeling sleepy and exhausted after finishing a turkey dish. Some attribute this to the amino acid tryptophan coming from the bird. Turkey does contain tryptophan but not that much. In fact, all meats contain tryptophan. What actually causes the so-called "food coma" is overeating. Other researchers claim that wine is another culprit, especially once people take a glass of it after a hectic day.
Nearly 46 million turkeys are eaten every year on Thanksgiving.
Now, that's real dedication to the holiday! As if that's not enough, 22 million American families would again chow down on turkey dishes on Christmas!
Many Americans prefer Thanksgiving leftovers.
Surprisingly, almost eight in 10 people enjoy the leftover plates – which typically consist of stuffing, pie, and mashed potatoes – more than the actual meal itself.
Only male turkeys can gobble.
When we hear "gobble, gobble," the turkey is the first thing that comes to the minds of most people. While this may come almost automatically, you should know that female turkeys aren't actually capable of gobbling. Instead, they cackle. Only male turkeys can actually make the loud, rapid gurgling sound.
Thank Our Veterans with a Car Donation on Thanksgiving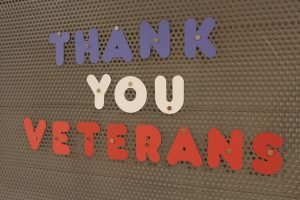 Thanksgiving isn't just about expressing our gratitude for the people we love. It's also a time to thank the men and women who courageously fought for our nation, many of whom are struggling as they transition to civilian life. When you hand over an unwanted vehicle to us at Veteran Car Donations, you'll allow our heroes to experience normal life once again.
We'll auction off your donated vehicle and use the proceeds to support the programs of our veteran and military nonprofit partners. These IRS-certified 501(c)3 nonprofit organizations provide their beneficiaries with essential medical care, shelter, food, mental health services, employment opportunities, job training, education scholarships, and many other benefits.
You will also benefit from your charitable contribution since you'll receive a 100% tax-deductible sales receipt following the auction sale of your donated vehicle. You can use this receipt to claim your top tax deduction in the next tax season. You'll also get to enjoy our free pickup and towing services and our quick, convenient, and no-paperwork donation process.
Do you want to know our donation process? Not sure if we'll accept your motorbike? You'll get all the information you need in our FAQs page. If you still have questions, feel free to call us at 877-594-5822 or send us a message online.
You can make your car donation now by filling out our online donation form or calling us at our toll-free hotline. We accept donations of nearly all types of vehicles wherever you are in the United States since we have car donation programs in all 50 states.
Show Our Veterans You Care
Let our retired troops know that there's a bright future ahead of them. Call us today at 877-594-5822 and make your car donation to show them that you care.