July 4, 2018
Let's Honor Our Heroes on Independence Day
Often known as the "Fourth of July," Independence Day in the United States is celebrated annually on July 4. It is the anniversary of the publication of the U.S. declaration of independence from Great Britain on July 4, 1776.
About Independence Day
Since 1941, Independence Day has been a federal holiday in the United States. However, when it comes to the tradition of holding Independence Day celebrations, this goes back to the American Revolution in the 18th century.
It was on July 2, 1776, when the U.S. Continental Congress secretly voted in favor of independence from Great Britain. Two days later, on July 4, 1776, delegates from the 13 colonies adopted the Declaration of Independence. The historic document was drafted by Thomas Jefferson, one of the nation's Founding Fathers who later served as the third president of the United States from 1801 to 1809.
The first ever public reading of the Declaration of Independence was made on July 8, 1776. Delegates didn't start signing the Declaration of Independence until August 2, 1776. In 1870, Independence Day was declared as an unpaid holiday for federal employees. It became a paid holiday in 1941 and has been that way ever since.
John Adams, who served as the nation's first Vice President and second President, was the first one to give description on how Independence Day should be celebrated. In a letter he sent to his wife Abigail on July 3, 1776, he said the occasion should be celebrated with "pomp and parade, with shows, games, sports, guns, bells, bonfires, and illuminations" throughout the country.
It wasn't until 1791 when the term "Independence Day" was used to name the holiday.
Interesting Facts about Independence Day
One of the most extraordinary coincidences in all of history is about what happened to three of the nation's first five presidents. Both Adams and Jefferson, who were also signers of the Declaration of Independence, died on July 4, 1826, on the 50th anniversary of the country's birth. The fifth president James Monroe died five years later—also on July 4.
Jefferson drafted the Declaration of Independence in a kind of writing desk that could fit on one's lap. It is called a "laptop" which was wholly different from this generation's laptop.
The stars on the original American flag were in a circle form showing all the colonies to appear equal.
It is said that approximately 700 million pounds of chicken and 150 million hot dogs are consumed on Independence Day!
Celebrate Independence Day
Independence Day is a day marked with family celebrations, barbecues, picnics, and fireworks. The activities done during this holiday include hotdog eating competitions and sporting events such as three-legged races, tug-of-war games, and baseball games.
Many people display the American flag outside their homes, buildings, and even on their cars. Communities also hold fireworks shows, which they accompany with patriotic music. The holiday is also used by some employees to extend their vacation days to make for a long weekend as they celebrate at their favorite beaches or vacation spots.
Independence Day is also celebrated as a patriotic holiday that honors the virtues of the United States. Most politicians go to public events to show their support for the people and the nation's history and heritage.
Most importantly, on the Fourth of July, Americans express their utmost gratitude for the liberties and freedom given them by their nation's first leaders. A national monument associated with Independence Day is The Statue of Liberty.
Remember Our Veterans
On Independence Day, let us remember our veterans who protected and preserved the freedoms we continue to enjoy and defended our nation's security as well with their blood, sweat, and tears. Let us repay the enormous sacrifices they made for our nation by showing them our heartfelt gratitude by donating a car for their benefit to Veteran Car Donations.
The proceeds from the sale of cars and other vehicles donated to us will be used by our nonprofit partners to carry out various programs that provide essential services to our veterans who are suffering from disabilities, mental health issues, unemployment, poverty, and homelessness. The services include housing assistance, job training, counseling, tutoring, education, and physical and mental health care.
Make a Difference in Our Heroes' Lives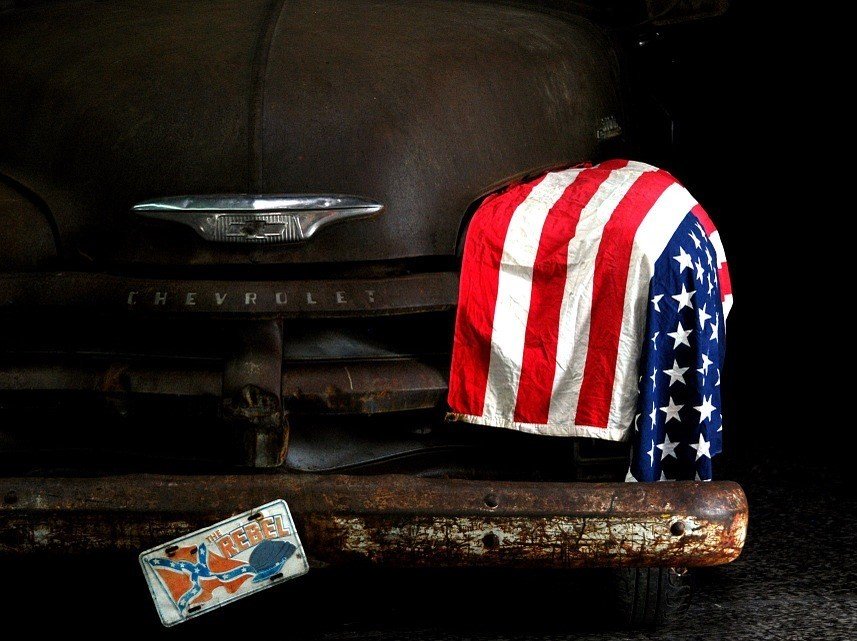 Your car donation will surely make a difference in the lives of our nation's heroes and their families. It will create drastic changes in their lives. You can donate anywhere in the United States since we have car donation programs in all 50 states.
Get free towing services, maximum tax deductions, and other rewards for your car donation.
Contact us at our toll-free 24/7 hotline 877-594-5822 or fill out our online donation form to get started
with your car donation. Let's pay tribute to our brave veterans by donating a car for their benefit this Independence Day!