November 11, 2020
6 Inspirational Books to Uplift Veterans' Lives: Here Are Must-Read Books for Vets Who Are Struggling in Life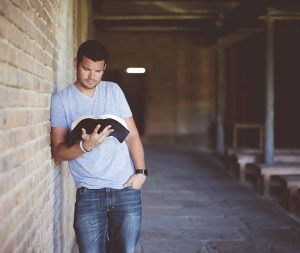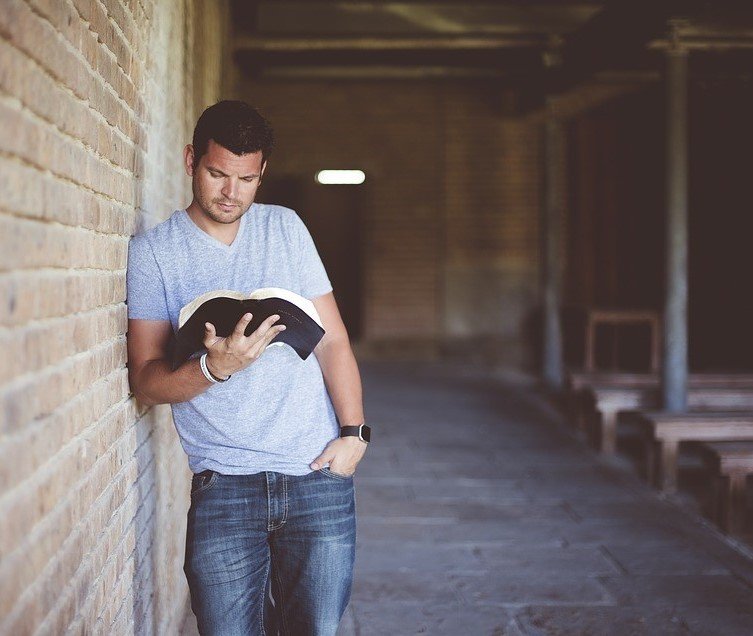 Many of our former service members experience feelings of dejection every now and then as personal problems weigh heavily on their shoulders. This is especially true for those who were recently discharged from the service after spending several tours of duty overseas. These are the veterans who are having great difficulty in transitioning to civilian life due to service-connected disabilities and injuries, including mental health issues, plus their inability to find work.
For these veterans, a good book is sometimes all they need to turn their gloomy day around. With this in mind, here are six inspirational books specially meant for veterans who are having difficulty in finding hope in their lives:
Written by Bret Moore and Carrie Kennedy, both military psychologists, Wheels Down serves as a practical guide for military members who have just returned home from service. The authors discuss both the joys and obstacles of transitioning, explaining that the process differs for each individual. Aside from providing constructive tips for dealing with day-to-day challenges, the book also offers chapters on fighting PTSD, suicidal thoughts, and other mental issues.
This book gives readers a glimpse of the lives of our brave soldiers who fought for our country, risking their lives to secure our freedom and protect our security. It chronicles touching real-life stories of U.S. soldiers sent to fight wars overseas. The book also features the lives of these soldiers' spouses and parents, family members of our fallen heroes, and chaplains. Veterans who fought in Iraq and Afghanistan recall their experiences and the challenges they had to endure in the battlefield, how they were able to survive, and how they are now coping with life after deployment.
Veterans Voices underscores the courage and patriotism of our soldiers through a compilation of short yet moving narratives. The book pays tribute to a select group of 70 U.S. vets who served in Afghanistan, Iraq, Korea, Vietnam, and World War II. Their stories bring readers the message that despite all the obstacles and setbacks they encountered on the battlefield, one thing was certain: There's no room for surrender.
Every book lover knows that anyone who's seeking comfort can always find it in a "Chicken Soup" series. From fighting for our country's independence to living with emotional scars, our warriors reveal their vulnerable side not just for their fellow Americans, but for the whole world to see.
Most, if not all, soldiers coming home from war are no longer the persons they were before, especially after witnessing and encountering the extreme violence of combat. Author Bridget Cantrell and Vietnam veteran Chuck Dean teamed up to publish Down Range: To Iraq and Back to help recently discharged troops and their loved ones understand everything about war trauma. Through this book, vets will learn why they suffer from fits of rage, anxiety, nightmares, flashbacks, and depression. More importantly, they will learn how to conquer these negative emotions and take control of their lives with the support of their family.
Practicing mindfulness greatly helps ease symptoms of PTSD, including depression and anxiety. With this in mind, mindfulness teacher Dr. Brock Travis collaborated with a group of vets to create this masterpiece. These ex-combat soldiers have fully healed from their trauma and are now at peace with their past. Together with Dr. Travis, they help other veterans recover from the trauma of war by providing simple techniques of mindfulness.
Show Our Despondent Vets that There's a Bright Future Ahead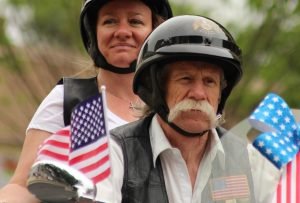 While these books can surely lift the spirits of our struggling veterans, there's a lot of things you can do to bring smiles to their faces. One simple way is by donating your old clunker to Veteran Car Donations. Doing so will enable you to contribute to our efforts to improve the living conditions of the struggling veterans in your community.
We collect vehicle donations and auction them off, after which we distribute the proceeds to our charity partners. In turn, these IRS-certified 501(c)3 nonprofit organizations use the money to provide deserving veterans and their families with employment opportunities, quality health care, housing assistance, financial aid, and benefits for their families.
While your charitable contribution will provide destitute veterans and their families with the assistance they badly need, you, too, will benefit from your charitable contribution. You'll get to enjoy our free towing service and our quick and convenient donation process where you don't have to do any paperwork. On top of that, you'll have the privilege of receiving a top tax deduction in the next tax season.
We accept almost all types of vehicles, regardless of their age or condition. You'll even be delighted to know that we offer free pick-up and towing in all 50 states.
If you're interested to learn more about our vehicle donation program, feel free to visit our FAQs page. If you have any questions for us, reach us at 877-594-5822. You may also send us a message online and we will get in touch with you as soon as we can.
Start Changing Lives Today
It only takes a couple of minutes to bring a lifetime of change into the lives of our suffering vets. Turn your beater into an instrument of hope for them. Dial 877-594-5822 or fill out our online donation form now!