October 10, 2021
Make Mental Health a Priority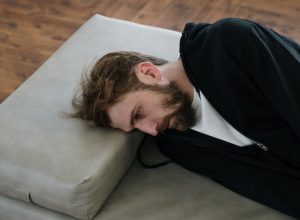 Our mental health is just as important as our physical well-being. Being mentally healthy can lead to a more productive and satisfying life. It's much easier for us to deal with our emotions when the going gets tough when we have a sound mind.
Nurturing our mental health can also help us combat certain psychological issues such as general anxiety and depression. Plus, being able to manage stress well can help us avoid contracting heart disease.
No wonder we have World Mental Health Day reminding us to keep our mental well-being in check. The occasion takes place every 10th of October.
Steps to a Mentally Healthy Life
In celebration of World Mental Health Day, Veteran Car Donations shares these six tips for attaining good mental health:
Express your feelings.
Talking about your feelings openly is one of the best ways to stay mentally healthy, especially if you're experiencing hard times. It's a way of coping with problems that trouble your mind. Having someone lend an ear is enough to make you feel supported and less lonely.
Always remember that talking about your feelings isn't a sign of weakness. Rather, it's you taking charge of your well-being and doing what you can to maintain good mental health.
Give yourself a break.
Taking a break, no matter how short or long it is, can make all the difference for your mental health. It could be a half-hour lunch break at work, a 10-minute rest from cleaning your room, or a day dedicated to pampering yourself.
During days when you feel dog-tired, listen to what your body's telling you. Don't hesitate to rest as much as you need to. By not giving your body the break it needs, your mental health will suffer, eventually affecting your daily functioning.
Exercise regularly.
Did you know that working out is good not just for your body but for your mental fitness, too? Numerous studies have found out that exercising regularly boosts the chemicals in your brain that make you feel happy. That's why you'd notice your mood getting lighter and stress levels getting lower after a workout.
You don't necessarily have to go to the gym or play an hour of basketball if those aren't your cup of tea. A 30-minute walk, dancing, or even chores like gardening and cleaning can do the trick.
Eat well.
As with exercise, eating well is important both for your body and mind. Just like the rest of your organs, your brain needs nutrients to function properly and stay healthy. 
You can boost your mental health by eating these foods:
Fruits and vegetables
Dairy products
Oily fish
Wholegrain cereals
Nuts, seeds, and legumes
Foods with lean proteins such as meat, chicken, and eggs
Also, if you're someone who easily gets stressed or anxious, try to limit or cut out caffeine as it can make you feel jittery and nervous.
Get lots of sunlight.
Sunlight is an excellent source of vitamin D, which helps your brain release chemicals known to improve your mood. That said, try to get at least 30 minutes to two hours of sunlight each day. Just be sure to protect your eyes and skin while you're at it.
Do something you love.
What are your favorite hobbies? What activities uplift you whenever you're feeling down? Make time for them. There's no better way to beat stress than by setting aside time to enjoy the things you love.
Help Our Veterans Who Are Mentally, Physically, and Financially Struggling
Doing good for others isn't just beneficial for the people you're helping. It's beneficial for you as well. Knowing that you're making an impact on people's lives can bring about a sense of fulfillment like no other. One of the simplest ways to do that is by donating an unwanted vehicle to us here at Veteran Car Donations.
Your donation will support the vets in your area who are suffering from mental health issues as well as those who are homeless, disabled, and unemployed.
Once we have your vehicle, we'll sell it through an auction and distribute the proceeds to our charity partners. These IRS-certified 501(c)(3) nonprofits use the funding we give to provide their veteran beneficiaries with free psychotherapy services, quality health care, financial aid, housing assistance, employment opportunities, family support, educational scholarships, and many other benefits.
In exchange for your charitable gift, we'll promptly mail to you the 100% tax-deductible sales receipt of your car after it gets sold. This receipt will entitle you to claim the maximum tax deduction in the next tax season.
You will also benefit from the free pickup and towing service that we will provide you. Moreover, we will take care of all your paperwork.
We're not choosy when it comes to the types of vehicles that our donors offer to give us. Whether you're turning over to us a worn-out truck that has dents and scratches or a scooter that hasn't been used for almost a year, we'll be more than happy to accept it.
For more information about our donation program, head over to our FAQs page. For inquiries, you may call us anytime at 877-594-5822 or drop us a message here.
Know What It Feels Like to Be a Hero Today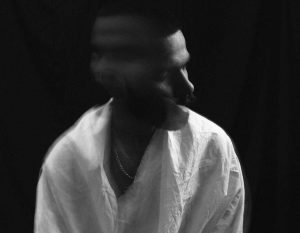 Spend World Mental Health Day by uplifting the lives of our struggling veterans, thus becoming a hero to our nation's heroes. With your vehicle donation, you can help ensure them a brighter future. Call Veteran Car Donations at 877-594-5822 or fill out our online donation form now!