September 21, 2019
International Day of Peace: Promoting Peace around the World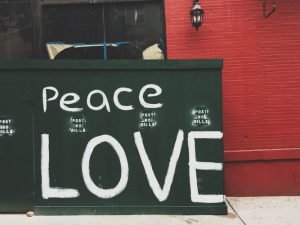 Every 21st of September, people in all parts of the globe are called to recognize the efforts of peacemakers, an act that will hopefully inspire them to help spread peace themselves. The International Day of Peace, started by the United Nations, is an opportunity for everybody to help promote harmony and unity in their community. As the U.N. General Assembly puts it, it's a day entirely devoted to "strengthen the ideals of peace, both within and among all nations and peoples."
On this day, many countries are expected to hold various activities and programs that revolve around the theme of peace. International Day of Peace is a major worldwide holiday that's celebrated with a number of events — from large forums and private gatherings to concerts and interfaith peace ceremonies. Other activities include the holding of peace choir festivals, tree planting, picnics for peace, peace convoys, peace walks, and art exhibitions that promote peace.
An international humanitarian youth organization called Roots and Shoots celebrates the day by engaging their young members in unique activities, one of which is making giant peace dove puppets out of recycled materials and flying them afterward. Some groups would observe a minute of silence at noon at every time zone across the world. Members of some religious groups are also expected to organize vigils to mark the occasion.
The Symbol of Peace
If you're not aware yet, the official symbol of peace is a dove flying with an olive branch in its beak. The dove symbolizes "hope for peace," with the olive branch symbolizing a peace offering.
How to Observe
There are many ways to celebrate the International Day of Peace. It can be as simple as learning about the event's history and background, praying for peace, or teaching your kids that violence is never an option for resolving problems. You can read about inspiring world leaders who played key roles in ending conflicts through peaceful means such as Mahatma Gandhi and Nelson Mandela. You can talk to someone about your perspective on peace or host a dinner party to celebrate the prevailing peace and love among your loved ones.
If you're not in good terms with a family member, friend, or colleague, let this be the time to initiate reconciliation. Let bygones be bygones. Work things out by opening up about the issues you have with one another, and see how it goes. At the end of the day, you'll not only re-establish your bond again, but you'll also feel much better about yourself.
Let Our Former Troops Know You Care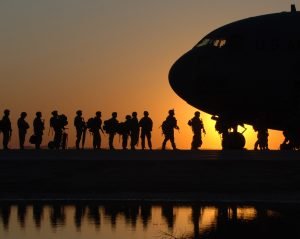 One way you can meaningfully celebrate the International Day of Peace on September 21 is to lend a helping hand to the former members of our armed forces who helped ensure our nation's peace and freedom through their sacrifices on the battlefield. If you own an old car that you no longer use, we at Veteran Car Donations will be more than glad to accept it as your donation.
We'll auction it off and use the proceeds to support the programs of our military and veteran nonprofit organization partners. These IRS-certified 501(c)3 nonprofits are dedicated to providing their beneficiaries with essential medical care, shelter, food, mental health services, employment opportunities, job training, education scholarships, and many other benefits.
A brighter future for our veterans is not the only good thing that will come out of your donation. To thank you for your kindness and generosity, we'll be rewarding you with a 100% tax-deductible receipt. This will enable you to receive a significant amount of tax deduction in the next tax season. Moreover, you'll get to enjoy our free pickup and towing services and our quick and hassle-free donation process.
To get started with your donation, you only need to fill out our secure online donation form or call us at 877-594-5822 and we'll handle everything else for you — including your vehicle's FREE pickup and towing and the required paperwork to enable you to receive a top tax deduction.
If you have questions about our vehicle donation program, feel free to send us a message online or call us at our toll-free hotline. For more information, visit our FAQs page.
Make a Difference in Our Heroes' Lives
On September 21, International Day of Peace, spare a thought for the struggling veterans in your community. Call us at 877-594-5822 and make a difference in their lives with your car donation!