May 29, 2022
Show Your Support to U.N. Peacekeepers!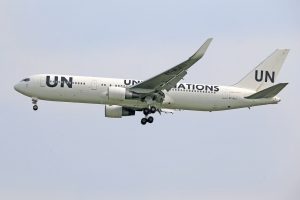 Each day, U.N. peacekeepers find themselves working to protect vulnerable men and women, including children, in countries facing political and security upheavals. They are the men and women tasked to investigate human rights violations and abuses, prevent and respond to violence, and build the frameworks of peace in conflict-ridden countries. These are just some of the reasons why they're hailed as heroes.
Not surprisingly, we have a day dedicated to recognizing the brave and dedicated individuals who have served as well as those who are still serving in U.N. peacekeeping operations. It's the International Day of United Nations Peacekeepers, a holiday observed worldwide on May 29th of each year.
The annual event was established by the U.N. General Assembly for two basic reasons: to honor the memory of U.N. peacekeepers who lost their lives in the name of peace, and to pay tribute to all who have served and continue to serve in U.N. peacekeeping operations.
What U.N. Peacekeepers Do
In observing the International Day of United Nations Peacekeepers, it's important to know the roles and responsibilities of U.N. peacekeepers. Having a clear understanding of what they do will let you know what you're thanking them for.
Here are the three primary tasks of U.N. peacekeepers:
Protect civilians
More than 95% of peacekeepers today are mandated to protect civilians, especially against armed conflict and sexual violence. Political leaders engage with governments and other entities to mitigate conflict, while police and military personnel provide security and stability through their skills. Although they usually take a preventive approach to protect civilians, many peacekeepers are authorized to use force as a last resort.
Promote human rights
Most U.N. operations have a human rights team. This team is responsible for implementing human rights-related mandates and empowering the public to assert their human rights. Members of the team work hand in hand with other civilian and uniformed peace operation members, particularly those who are assigned to protect civilians from conflict-related sexual violence and violations against children.
Deliver field support
The Department of Operational Support (DOS) helps peace operations succeed by offering fast and effective support solutions. Together with U.N. and non-U.N. partners, it works to plan, mobilize, and sustain peacekeeping missions worldwide.
Reach Out to U.S. Veterans Who Are Struggling in Life
The United States consistently tops the list of countries contributing resources to U.N. peacekeeping operations. Thousands of U.S. military personnel also serve in or support peacekeeping missions around the world.
As such, the International Day of United Nations Peacekeepers should serve as a reminder of how our military has contributed greatly to world peace.
Sadly, however, many members of our military are now aging veterans who are grappling with some of life's toughest challenges. They include the veterans in your community who are suffering from poverty, homelessness, chronic unemployment, disabilities, and serious illnesses, including mental health disorders.
You can help improve the living conditions of these veterans together with their families by doing a simple act of charity — donate any vehicle you no longer need to us at Veteran Car Donations.
We'll auction off your donated vehicle and hand over the proceeds to our veteran-focused charity partners. These IRS-approved 501(c)(3) nonprofit organizations provide deserving veterans with financial aid, free medical care, psychotherapy services, family support, educational scholarships, employment opportunities, and many other benefits.
You will reap valuable rewards from your charitable contribution. You'll get to benefit from our free professional towing service. You'll also enjoy our quick and convenient donation process where you don't have to do any paperwork.
You'll likewise gain the privilege of claiming the maximum tax deduction in the next tax season.
Above all, you'll have the ultimate pleasure and satisfaction of doing something extraordinary that can help uplift the lives of our nation's heroes.
We take in nearly all vehicle types, including those that are no longer in good condition. You can donate wherever you are in the United States since we operate throughout the country
If you have any questions or concerns, feel free to call us through our 24/7 toll-free hotline at 877-594-5822 or you may write to us here. Check out our FAQs page for more information on our donation program.
Extend a Helping Hand to Our Troubled Heroes Today!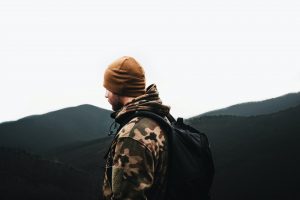 Like U.N. peacekeepers, you can also help transform so many lives in your own way. Something as simple as donating an unwanted auto can go a long way in uplifting the lives of our nation's hurting heroes. Call Veteran Car Donations at 877-594-5822 or fill out our secure online donation form now!