July 1, 2018
International Joke Day: Brighten Your Day by Laughing Out Loud!
International Joke Day is celebrated every first of July. Enjoy laughing out loud with your loved ones and friends on this particular day! Jokes can put smiles on our faces and definitely brightens our day.
International Joke Day is an unofficial holiday that invites sharing of funny videos, humorous jokes, and enjoyable mails. This reminds us that laughter is important and that it can make a difference in our lives.
Did you know that the world's first recorded joke was made by Palamedes, the legendary Greek hero who was said to have outwitted Odysseus on the eve of the Trojan War? He was also the man credited for inventing numbers, the alphabet, lighthouses, dice, and the practice of eating meals at regular intervals.
Did you also know that the first ever comedy club was formed in 350 BC? This goes to show that humans have always enjoyed having a good laugh.
How to Celebrate International Joke Day
Here are three ways you can celebrate International Joke Day.
Learn a joke.
Telling a good joke is not as easy as you think. It takes reading your audience, making the proper delivery, timing, and articulation, and gaining experience in telling jokes. Take this day as an opportunity to learn and practice cracking jokes!
Support live comedy.
Support comedy clubs and comedians by heading out to one in your area. You will not only be supporting them but also getting a hearty dose of laughter!
Don't take things too seriously – even just for a day.
It might be hard, but it is worth a try. Laugh your way out from problems and be more positive. You can either watch funny videos on the internet or read humor pieces.
How Laughter Benefits You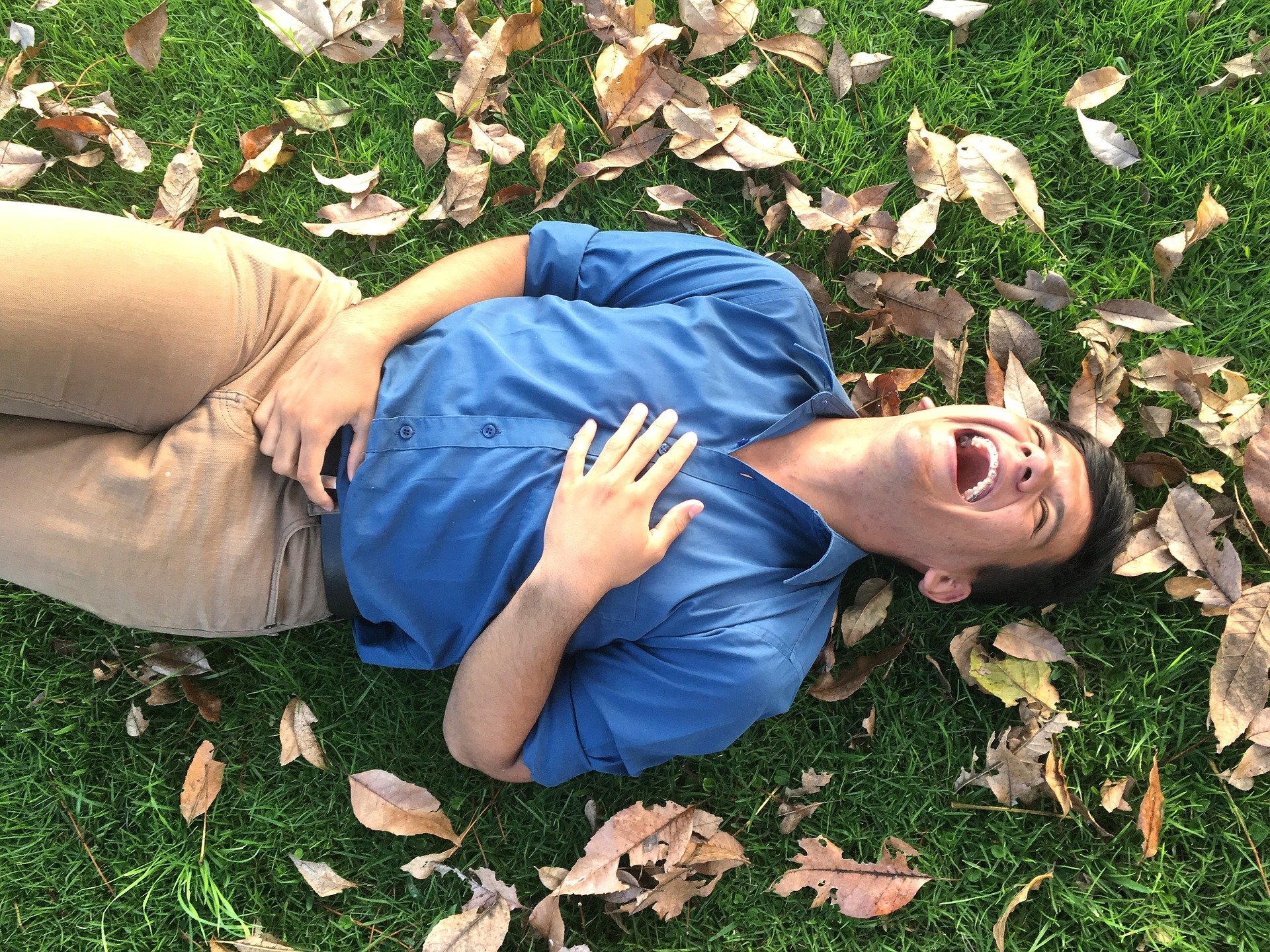 We have all heard the expression that laughter is the best medicine. Did you know that this has scientifically been proven? Studies have shown that laughing triggers a lot of positive effects on both mind and body.
Laughter can improve one's heart health by increasing blood circulation. It also boosts the immune system by decreasing stress hormones. Laughter also fights off illnesses, and even burn calories!
The best thing about laughter is that it's totally free and that anyone is capable of doing it! International Joke Day is a perfect day to get it started!
On International Joke Day, crack funny jokes and make others and even yourself feel better. As what a famous quote says, "A day without laughter is a day wasted."
Make Our Veterans Happy
There's a meaningful way to mark International Joke Day: Make our veterans happy by donating a car to us at Veteran Car Donations. When you participate in our car donations program, you will be providing much-needed assistance to our impoverished and struggling veterans who are considered our nation's unsung heroes. The assistance will empower them to become self-sufficient and productive, thus improving their living conditions and those of their families.
Little do people know that when our troops return from deployment and are subsequently retired or discharged, they face countless problems. To some, the battles might be over, but to many others, it's only the start of a much more challenging battle: transitioning to civilian life.
This is the stage in their life where they need all the help that they can get. If you have an old and unwanted car that needs disposing, you can donate it to us!
The Benefits Our Veterans Will Receive
We generate funds for the benefit of our heroes through our car donation programs in all 50 states. We auction off the cars donated to us and transfer the proceeds to our reputable nonprofit partners that have existing programs that directly benefit our veterans and their families. Through these programs, needy veterans are provided:
Skills and job training
Educational and tutoring scholarships
Medical assistance
Mortgage-free and custom-built houses for the homeless and severely disabled
Counseling and therapy sessions
Continuous support to the spouses and families of fallen veterans
Let's Do It!
Donate your old and unwanted car or any other vehicle to Veteran Car Donations. Whatever you contribute will truly make our heroes happy. It will surely give them nothing but smiles!
Your donation will also bring you lots of smiles since you'll be getting rewards, including a hefty tax deduction, for your charitable act.
Contact us at 877-594-5822 or fill out our online donation form to get started with your car donation. You can donate anywhere in the United States since we have car donation programs in all 50 states. For more information, visit our FAQs page.
Make International Joke Day a timeless day of giving happiness with your car donation for the benefit of our veterans.