June 18, 2022
Avoid These Pitfalls!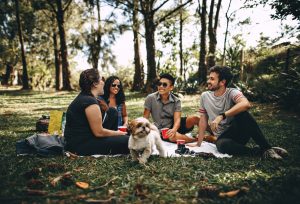 If you're a picnic newbie, you're probably thinking of what you need to do to ensure a trouble-free outdoor feast with your family or friends. Many picnic first-timers tend to do things that they'd later regret doing.
International Picnic Day on June 18th is the best time to learn about the pitfalls to avoid to ensure a perfect picnic. Here are some of them:
Don't leave your preparations at the last minute.
If you're hosting your first picnic, the last thing you'd want is to forget to bring some essential picnic items, especially if you are heading toward an area where there's no nearby convenience store or supermarket for your emergency needs. It will be a hassle for everyone to turn back if you need the items badly. Better keep a checklist and prepare everything in advance for a hassle-free outing. 
Here are the essential items you need to bring:
Picnic basket or canvas bag
Cooler
Picnic blanket
Plates
Utensils (including serving utensils)
Napkins
Cups
Drinks (including lots of water)
Bottle opener
Cutting board
Sharp knife
Salt and pepper
Mustard, mayo, ketchup, etc., if needed
Paper towels and wet wipes
Extra plastic containers or sturdy zipper-top bags for packing up dirty utensils, leftovers, etc.
Trash bags
Sunscreen
Hats
Insect repellent
Flashlight (if you plan to be out into the evening hours)
Sport or activity equipment (Frisbees, balls, bubbles, water guns, etc.)
Don't bring messy foods or those that spoil easily.
If you bring food items with sauces, it's a recipe for a mess that you would need to clean up before you pack up your things. Food items that have milk, mayonnaise, and other dairy content can also spoil easily and put a damper on your fun time when someone gets sick. 
Don't bring fizzy drinks.
Carbonated drinks are not practical for picnics because all the shaking from traveling will likely cause the cans or bottles to explode once you open them. Stick to iced tea, fruit juices, or plain drinking water instead. 
Don't go overboard with the packing.
Even though you want to be prepared for everything, you don't have to take your house with you. Overpacking can keep you from finding the items you need when you need them because of all the unnecessary stuff you brought along. 
Don't forget to clean up.
Make sure to bring garbage bags to easily clean up before you leave. Help park personnel maintain the cleanliness of public parks for the enjoyment of other picnic goers. 
Life is No Picnic for Many of Our Veterans
Life is no picnic for many of our veterans. They include those in your local community who are suffering from poverty, homelessness, unemployment, disabilities, and serious illnesses, including mental disorders.
You can do something simple that can help them turn their lives around. All you have to do is donate any vehicle you can spare to us at Veteran Car Donations.
We'll sell your donated auto through an auction and distribute the proceeds to our nonprofit partners. These IRS-certified 501(c)(3) nonprofit organizations cater to disadvantaged and struggling veterans across America, using the funding we give them to provide their beneficiaries with free quality health care and medical treatments, job opportunities, financial aid, housing assistance, psychotherapy services, educational scholarships, family support, and many other life-enhancing benefits.
Donating to us is extremely rewarding. Your charitable gift will entitle you to claim the highest possible tax deduction in the next tax season. We'll also haul your vehicle away for free at a time and place of your preference anywhere in the United States.
Moreover, nothing will beat the uplifting sense of fulfillment you'll experience, knowing that your donation will be used to help transform the lives of the suffering veterans and their families in your area.
We accept almost all vehicle types, including those that are no longer running. Head over to this page to learn what else you can donate aside from standard cars.
If you have any questions for us, feel free to call us anytime through our toll-free hotline at 877-594-5822 or message us here. Visit our FAQs page to learn more about our car donation program, including our quick and easy donation process.
Give Back to Our Heroes Today!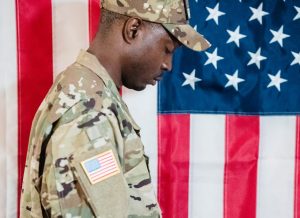 Be a champion for those veterans living in misery in your community. After everything they've done for our nation, they surely deserve help from their fellow Americans. Your car donation can help uplift their lives. Call Veteran Car Donations at 877-594-5822 or fill out our secure online donation form now!