July 3, 2021
On July 3rd, Make a Difference in Protecting Our Environment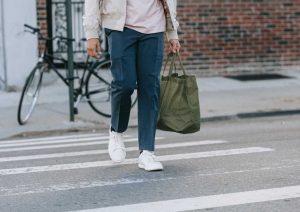 Plastic bags may be a grocery shopping convenience, but they can also be a major threat to our environment and the world we live in for that matter.
It takes 20 up to 500 years for plastics to decompose, depending on their material and structure. They make up most of the pollution in our landfills and waterways. They've been killing thousands of animals — from cows and birds to sea creatures — that unknowingly ingest them. Our plants and ecosystem are also affected, poisoned by the harmful chemicals that plastics release into the soil.
Whether you're in living in a big city like New York or Los Angeles or a rural area, you can see plastic bags being used almost everywhere. You'll see them scattered on sidewalks, streets, beaches, playgrounds, and in other public places.
International Plastic Bag Free Day on July 3rd serves as a reminder that ending or at least minimizing the use of plastic bags can make a huge difference in protecting and saving our environment and all of earth's creatures. It aims to shed light on the detrimental effects plastic bags bring to nature and animals, particularly marine life. People in all parts of the globe are encouraged to say "no" to plastic bags.
How You Can Help Eliminate Plastic Bags
Minimizing the use of plastic bags is the simplest thing you can do to take part in this global campaign. However, there are many other ways to get involved and be more environment-friendly — ways which you can eventually turn into daily habits. Veteran Car Donations has come up with these six impactful suggestions:
Repurpose plastic bags.
Turn them into pet waste bags, trash liners, plant pots, or even as an alternative to a lunchbox.
Bring your own shopping bag.
Bring a reusable bag whenever you go out to buy groceries or go shopping. The environment isn't the only one you're saving; you'll save money, too! It's because some stores offer discounts for customers carrying their own bags.
Do volunteer work.
Join a community cleanup drive or a group that's committed to clearing the ocean of plastic waste. You might also want to volunteer at an environmental nonprofit.
Host a fundraiser.
`     Speaking of environmental nonprofits, how about raising money for them? It can be as simple as organizing a garage sale or a virtual running event.
Teach your kids about the importance of recycling.
If you're a parent, sit down with your kids and lecture them on proper waste disposal and recycling. Tell them how they can help save Mother Nature by using less plastic.
Segregate your waste properly.
Be sure to throw your garbage into the right bin.
You Know Who Else Could Use Your Help? Our Suffering Vets!
As you do your part to help save our planet in observance of International Plastic Bag Free Day this July 3rd, find time to save our struggling heroes from a life of misery, too. We're talking about our former servicemen and servicewomen who are suffering from poverty, homelessness, unemployment, service-connected disabilities, and mental health conditions.
While they might have received some support from the government, it's not enough to help them transition their way back to civilian life.
What if we told you that you can make it possible for our nation's suffering heroes to turn their lives around? All you have to do is donate an unneeded vehicle to us here at Veteran Car Donations.
We'll have your donation auctioned off, with the proceeds going to some of the leading veteran nonprofit organizations in our country that we are in partnership with. These IRS-approved 501(c)(3) nonprofits use the money to provide struggling veterans and their families with free quality health care, financial aid, housing assistance, employment opportunities, family support, educational scholarships, psychotherapy services, and many other benefits.
You will also benefit from your charitable contribution since you'll get to enjoy our free towing service at a date, time, and place convenient to you.
You'll get to enjoy our quick and convenient donation process where you don't have to do any paperwork.
On top of that, you'll have the privilege of receiving the maximum tax deduction in the next tax season.
Above all, you'll have the ultimate pleasure and satisfaction of doing something extraordinary that can help uplift the lives of our nation's heroes.
We accept almost all types of vehicles, including those that are no longer in proper working condition. You may head over to this page to get a comprehensive list of the types of vehicles we commonly receive as donations. We can collect your donation anywhere in the country.
If you have any questions or concerns, feel free to call us at our toll-free hotline 877-594-5822 or you may write to us here. Check out our FAQs page for more information on our donation program.
Turn Your Beat-Up Car into an Instrument of Hope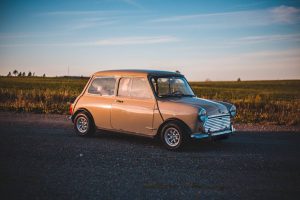 Make our heroes flash their biggest smiles this International Plastic Bag Free Day with your auto donation. Call Veteran Car Donations at 877-594-5822 or fill out our online donation form now!  We can't wait to transform lives with you!