July 3, 2018
International Plastic Bag Free Day: Let's Help Save the Planet
Plastic is all around us. We see it in almost all food packages. It is scattered all throughout homes, workplaces, stores, restaurants, vehicles, parks, beaches, and even at sea. It can be in our clothes, gadgets, utensils, toys, and so on. Almost everywhere you look, you can find it.
Plastic is a growing tragedy. Most plastics are composed of petroleum or natural gas and extracts from non-renewable resources that are dangerous and can destroy fragile ecosystems.
The production of plastic and its destruction pollute our air, land, and water. Factory workers are also prone to exposure from its dangerous toxic chemicals. It is everywhere and constitutes a large volume of wastes in landfills. It is frequently consumed by land and marine animals, resulting to horrible deaths and disasters.
What Can We Do?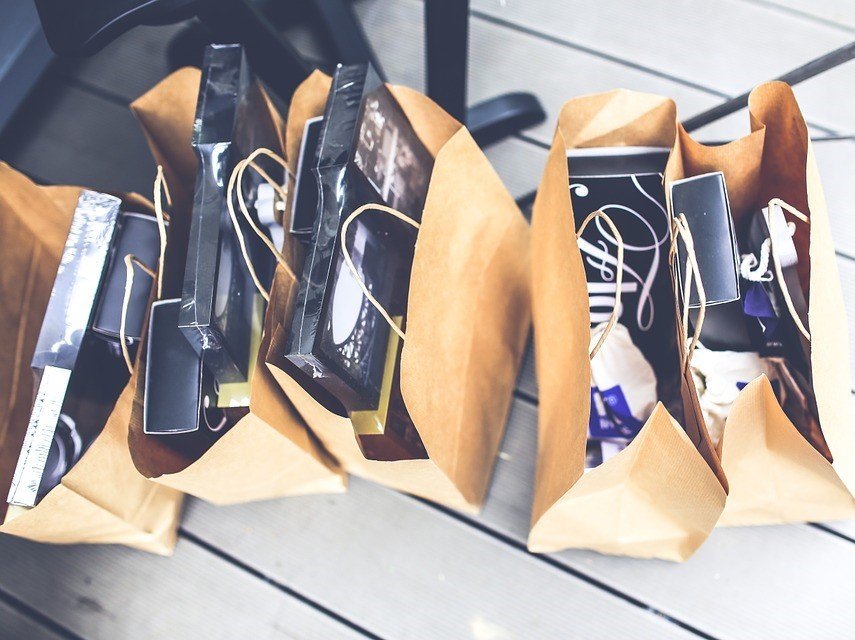 July 3 is International Plastic Bag Free Day. The unofficial holiday was created by Bag Free World, a global initiative that aims to eradicate the use of single-use plastic bags. The occasion raises awareness of what plastic bags can do to harm us, nature, animals, and the environment. We can make use of this holiday by making it a start date of our commitment to shun the use of plastic in our lives as much as possible.
How You Can Observe Plastic Bag Free Day
There are numerous ways to observe International Plastic Bag Free Day. It all begins with you. You can say no to using single-use plastic, choose paper over plastic, or you can bring your own cloth or paper bag when you go grocery shopping. A few stores actually offer discounts and other perks for bringing your own bags.
You can join events and groups that are concerned with the protection of the environment and the growing menace posed by plastic products. You can recycle all the plastic items in your house so they won't end up in the pile of garbage that would pollute our environment.
One of the popular activities people do during this holiday is to make a concerted effort in picking up all the garbage they can find in beaches, parks, roadways, rivers, and other places.
Another great way to mark International Plastic Bag Free Day is to participate in a car donation program. Instead of dumping your clunker to the nearest junkyard, you can donate it to a charity that can sell its parts to generate funds in support of a worthy cause.
Remembering Our Heroes
If you are searching for a charity that will take in your old and unwanted car, then your search is over. Here at Veteran Car Donations, we will make sure that your donated car will be recycled and disposed correctly.
Your donated car will not only help the environment but also our veterans who continue to struggle in transitioning to civilian life.  Your donation will create a huge impact in the lives of our unsung heroes and their families who have risked their lives and made enormous sacrifices for our country.
We provide sufficient and valuable support to improve the living conditions of our veterans. We are able to do this through our continuous effort in generating funds through our car donations program all over the country.
We auction off all the vehicles donated to us and transfer the proceeds to our reputable nonprofit partners. These nonprofits use the funds to deliver vital services to our disadvantaged veterans, including housing assistance, skills and job trainings, education, physical and mental health care, grief counseling and therapy, and many more.
Call us today at 877-594-5822 or visit our FAQs page to know more about Veteran Car Donations and our car donation process.
Show That You Still Care
Let us not forget the many great deeds our veterans have done for us and our country. We partly owe them the liberty and security we enjoy today because of the actions they took on the battlefield when they were still active-duty soldiers.
To mark International Plastic Bag Free Day in a memorable way even belatedly, why not donate your old and unwanted vehicles to Veteran Car Donations for the benefit of our impoverished veterans? This is a great way of expressing your gratitude and showing that you care for them. Contact us at our toll-free 24/7 hotline 877-594-5822 or fill out our online donation form to get started with your car donation.
Donate your car and receive numerous valuable benefits, including free towing services and maximized tax deductions!