November 21, 2020
International Survivors of Suicide Day: 3 Simple Ways to Support Them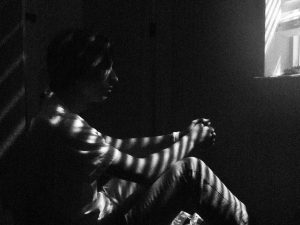 The Saturday before Thanksgiving is a significant date for people who have lost a loved one to suicide. It's a time for them to come together and find connection, comfort, and hope through their shared experiences. It's International Survivors of Suicide Day.
Every year, nearly 800,000 people worldwide end their lives, according to the World Health Organization. Whether it's because of depression, substance abuse, family violence, or a terminal illness, suicide can leave a lasting impact on the victim's family and close friends, who may be referred to as "suicide survivors."
What makes it worse for them is that they probably never saw it coming. One day, they were having the time of their lives, and the next, their loved one suddenly committed suicide.
Without getting any explanation or noticing suicidal tendencies, many of these grief-stricken individuals find themselves feeling guilty. They harbor the thought that they could've probably prevented the tragedy if they were more receptive to the victim's emotions, or had they been more available to talk to.
Coming to terms with the untimely death of a loved one is never easy, and the grieving process might be twice as intense. The social stigma surrounding suicide makes it even harder for suicide survivors to cope. For these reasons, they deserve all the support they can get, especially on International Survivors of Suicide Day.
The 3 Simple Ways of Helping a Suicide Survivor
If you know a co-worker or a friend who lost a significant person in their life, you can use this day to show your support. Here are three simple ways of conveying your support:
Know what to say.
Finding the right words to say to someone who's grieving can be daunting, but that shouldn't stop you from reaching out to a survivor. Express your concern. Let them know that you're always there whenever they need a shoulder to lean on. Avoid hollow reassurance.
By saying, "Things will get better," the bereaved may feel as if you're not sincere enough, or that you don't want to hear them out. Also, avoid direct advice-giving as much as possible. Keep in mind that not everyone mourns a loss in the way you imagined.
Offer to do practical things for them.
Tell the survivor that you'd like to help them with any household chores. You might want to run errands for them, or perhaps watch over their kids while they're away. Performing even the simplest of chores can mean so much to them.
Rather than asking them for specific tasks, be the one to provide concrete suggestions. Doing so will show them that you're truly concerned about their well-being.
Don't ask intrusive questions.
Asking for an explanation is a no-no. Don't overwhelm the survivor with questions like, "Did they leave a note?" or, "Did you notice anything off about them?" Instead, listen to what they have to say about the deceased and their feelings.
If they do mention their loved one's death, be sure not to ask for details beyond what they're sharing. Allow them to discuss only the things that are comfortable to them.
Help Depressed Veterans Before It's Too Late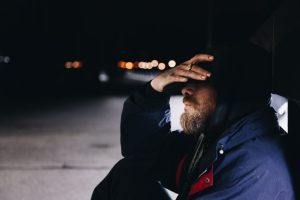 Sadly, suicide is not uncommon among our veterans. A recent survey from the U.S. Department of Veteran Affairs reported an average of 16.8 veterans taking their own lives each day.
Most of them suffered from post-traumatic stress disorder, depression, and other serious mental health conditions. Having no financial means to pay for treatment, let alone for their necessities, they ended up feeling completely hopeless. Seeing that their lives were going nowhere, they thought that the only way out was by suicide.
You can do your part to build hope for these men and women. One way to do this is by simply donating your extra or unwanted vehicle to us at Veteran Car Donations. Together, we can save lives.
We auction off vehicles donated to us and transfer the proceeds to our nonprofit partners. These are IRS-approved 501(c)3 nonprofits that cater to disadvantaged vets across the country. The funding we give them helps them deliver a range of programs aimed at improving the living conditions of struggling veterans and their families. These life-enriching programs include free access to quality health care, counseling and psychotherapy services, job opportunities, housing assistance, financial aid, scholarships, family support, and many other benefits.
As our way of showing you our gratitude, we'll help you get the highest possible amount of tax deduction from your donation by making sure that your vehicle is sold at its highest possible price level. We'll then mail to you the 100% tax-deductible sales receipt of your sold vehicle.
Also, we'll provide you with our free towing service, which you can get wherever you're making your donation within the United States.
More importantly, your act of charity will allow you to experience the priceless joy and satisfaction of doing something that can uplift the lives of our nation's heroes living in your community.
We're open to almost all types of vehicles, not just cars. We're not picky when it comes to their age or condition either. You may visit this page to get a complete idea of the types of vehicles that we often receive from our donors.
For more information regarding our vehicle donation program, you may head over to our FAQs page. If you have any questions, contact us anytime at 877-594-5822 or feel free to write to us here. We'll send you a response within one business day.
Ready to Turn Lives Around?
On International Survivors of Suicide Day this November 21st, show our former service members that there is so much to live for. Let them see that you're among the thousands who truly care about them. Call Veteran Car Donations at 877-594-5822 or fill out our online donation form now!