December 25, 2019
It's Christmas Time Again! Know 12 Ways of Celebrating the Holiday Differently This Year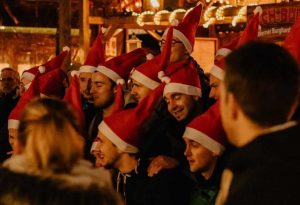 Beautifully decorated homes, groups of carolers joyfully singing their hearts out, kids in malls patiently waiting in line to sit on Santa's lap, upbeat holiday jingles in the air – Christmas is here once again! It's time once again to bond with our loved ones and spread happiness in our community.
This holiday captures the hearts of millions around the world. Let's not forget, however, that this Yuletide season is also an opportunity for us to lend a helping hand to those in need. Christmas should be the merriest time of the year for everybody! 
12 Ways of Celebrating Christmas Differently This Year
If you would like to do other activities besides the usual holiday shopping sprees and movie marathons this Christmas season, here's a list to help you out:
Stroll in your neighborhood at night and admire the Christmas lights decorating your neighbors'
Volunteer to be a Santa at a local orphanage.
Reach out to friends you haven't seen in years.
Offer to run errands for your neighbors.
Come up with a new holiday dessert.
Donate to a charity.
Take part in a food drive.
Organize a fundraiser to support homeless people in your area.
Visit the elderly in a senior home.
Surprise your family with a weekend getaway invitation.
Share your golden voice by joining a choir group.
Learn how to greet "Merry Christmas" in different languages.
16 Fun Holiday Facts to Share at the Dining Table
Besides serving your delicious holiday specialties to impress your guests, you can use these 16 fascinating facts about Christmas to make your guests exclaim, "Wow!"
Christmas got its name from the old English name "Cristes Maesse" which means "mass of Christ."
Holiday leftovers aren't always a good idea. Apparently, over 400,000 illnesses have been caused by these no-longer-fresh foods.
The famous book "A Christmas Carol" was completed by Charles Dickens in just six weeks.
Sharing ghost stories used to be a Christmas tradition.
Vancouver is the birthplace of the "ugly Christmas sweater" party.
Although the overall volume of physical mail in the United States has dropped considerably since the introduction of internet email services, today's Americans still buy 6.5 billion greeting cards annually – 1.6 billion of them for Christmas, the largest card-sending holiday in the country.
The first Christmas celebration in the United States took place in December 1539 when Catholic priests conducted masses for Spanish soldiers in Tallahassee, Florida.
The Christmas wreath is a Christian symbol for the suffering and ultimate triumph over death of Jesus Christ. The holly represents the crown of thorns while the berries symbolize the drops of Jesus' blood.
"White Christmas" is the world's best-selling Christmas song, with "Silent Night" as the most recorded single.
The "merry" in Merry Christmas can mean slight intoxication to folks back in the old days.
Since many people couldn't afford Christmas lights centuries ago, they were allowed to rent them.
"Jingle Bells" was the first song to be played in space.
Contrary to popular belief, Black Friday isn't the busiest shopping day of the year. The two preceding days of Christmas are.
Tradition says that eating one mince pie every day for 12 days will bring you good luck.
The "X" many people use in Xmas is actually the Greek alphabet for Christ.
Facebook analytics tell us that the two weeks before Christmas is a popular time for couples to break up.
Spread the Holiday Cheer to Our Struggling Heroes!
This Christmas, you can make a lasting impact on the lives of our former troops by turning over any vehicle you no longer need to Veteran Car Donations. We'll turn your donation into a powerful tool that can uplift the lives of needy veterans in your community.
We auction off all vehicles donated to us and use the proceeds to support the critical programs and services of our veteran-focused charity partners. These IRS-certified 501(c)(3) nonprofit organizations provide their beneficiaries with free access to mental health services and other essential medical care, employment opportunities, job training, education scholarships, mortgage-free and specially adapted homes, transitioning and financial assistance, counseling, and many other benefits.
As a token of our appreciation, we'll send you by mail your 100-percent tax-deductible sales receipt days after we sell your vehicle at auction. Using this receipt, you may claim your tax deduction when you file your itemized federal income tax return in the next tax season.
Our team will manage all your papers. We'll also be the ones to haul your vehicle away for free. Contacting us is pretty much the only task you'll need to do.
For more information, feel free to visit our FAQs page. You can also call us at 877-594-5822 or send us a message online. We will respond as quickly as we can.
Your Old Clunker Can Be the Christmas Miracle Our Vets Need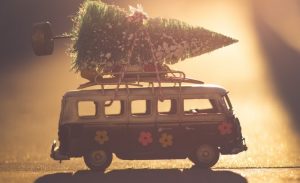 Christmas being the season for charitable giving and spreading joy to others, it makes perfect sense to think of our struggling veterans – our nation's heroes – and to do something to help them. A simple vehicle donation can make a huge difference in their lives. Call us at 877-594-5822 or fill out our online donation form now! Give our heroes a chance to experience the Christmas miracle they've long been hoping for with your car donation today!