September 13, 2019
It's Self-Improvement Month — Start Being a Better You!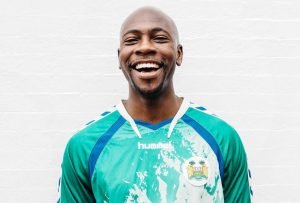 Do you often find yourself down and distraught every time something doesn't go as planned? Have you been doing lots of procrastinating lately and feeling like it's doing you no good? Well, it's time to change your ways this September. It's Self-Improvement Month — start being a better you!
Change begins with you. If you've always wanted to replace your negative habits with positive ones and grow as a person, you need to let go of those negative habits, motivate yourself, and focus on building a new and improved you.
Don't mind the pace. As long as you see progress — no matter how small or big it maybe — you deserve to be proud of yourself. Most important of all, never allow hurdles and challenges to discourage you from working toward your goals.
Ready to part ways with your unwanted habits and see positive changes in your life? Start with these tips!
Make a list of your goals.
All of us want certain accomplishments in life. Whether it's reaching the top of the career ladder, traveling around the world, or owning a quaint rest house in a tropical island, make sure to write all of them down. Let these goals be a reminder that you need to work hard and push yourself even harder to be able to get them.
Have you always wanted to take up guitar lessons since you were a child? Or perhaps, you've been thinking of trying out surfing? It's never too late to learn! Not only will you be able to discover a new passion, but you'll also boost your confidence, seeing how capable you really are in doing things that you never imagined yourself doing.
Do you think your writing skills need some improvement? You can always find ways to get better. You just got to practice and practice while giving yourself extra motivation to polish your writing skills. 
It's not all the time that you need to keep yourself busy with work, errands, and house chores. Spare some time for yourself as much as you need to. With a rejuvenated mind and body, you'll be surprised to see a more productive and motivated you.
Forgetting a certain chore is pretty normal, especially if you have loads of work to do in a day. Since it can be frustrating to miss out on something that you were supposed to do, you can easily solve this problem by making a to-do list before heading to bed every night. Be sure to list down the tasks according to their priority.
Spend quality time with people who matter to you.
Are your work demands getting in the way of family time? Has it been a while since you and your best friend caught up with each other's lives? No matter how hectic life has been for you lately, it's always important to take time to bond with your loved ones. 
Transform Lives with Us Today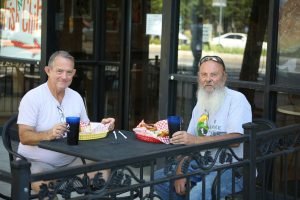 There's just something about helping others that makes us feel good. Imagine what it's like when you pay back our veterans for their sacrifices in keeping our country safe from harm. This Self-Improvement Month of September, you can show your gratitude and appreciation for their service by teaming up with us at Veteran Car Donations.
By donating an old or idle beater to us, you'll enable needy veterans in your community to receive critical assistance. We'll auction off your donated vehicle and use the proceeds to support the programs of our military and veteran nonprofit partners. These IRS-certified 501(c)3 nonprofit organizations provide deserving veterans with essential medical care, shelter, food, mental health services, employment opportunities, job training, education scholarships, and many other benefits.
While your charitable deed will directly impact the lives of our veterans, you will also personally benefit from it since it will entitle you to a top tax deduction in the next tax season. Moreover, you'll get to enjoy our free pickup and towing services and our quick and hassle-free donation process.
To get started with your vehicle donation, you only need to fill out our online donation form or call us at 877-594-5822 and we'll handle everything else for you. We accept donations of nearly all types of vehicles wherever you are in the United States since we have vehicle donation programs in all 50 states.
If you have any questions, feel free to send us a message online or call us at our toll-free hotline. For more information, visit our FAQs page.
Show Some Love by Giving Back to Our Vets
As you try to come up with a better version of yourself this Self-Improvement Month of September, why not show some love and sympathy to the struggling veterans living in your community? Call us at 877-594-5822 and give back to our heroes with your car donation!