July 7, 2020
It's Time to Scream Ice Cream — July is National Ice Cream Month!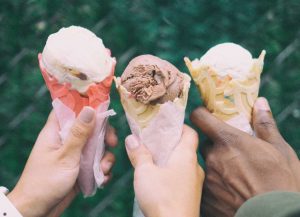 Ice cream has been a classic American favorite since it was introduced in the country in the 17th century. The fact that it comes with different kinds of delicious flavors is just one of the reasons why Americans love this frozen treat. This July gives you the perfect opportunity to enjoy ice cream flavors you've never tasted before or perhaps even create your own as we celebrate National Ice Cream Month!
This fun month-long holiday started in 1984, with Kentucky Senator Walter Dee Huddleston credited for coming up with the idea. Noticing how people of all ages enjoyed the dessert so much, he felt that it made sense to dedicate an entire month to it. Huddleston introduced a resolution to proclaim July as National Ice Cream Month. The Senate approved the resolution, and in that same year, President Ronald Reagan agreed to sign the bill into law.
Interesting Facts about Ice Cream
As you sit down and indulge yourself with a pint of Ben & Jerry's, here are tidbits about everyone's favorite dessert to entertain you:
New Zealanders pride themselves as the world's top ice cream consumers, with a per capita consumption of 28 liters every year.
The Romans ate flavored snow as snacks. Emperor Nero would send slaves to mountaintops just to collect bags of snow.
Ice cream soda was created by accident, and it's all thanks to Robert Green, an entrepreneur from Philadelphia. Having no syrup and cream for his beverages, he decided to use ice cream as a replacement. Sure enough, it was one decision that forever changed history!
Japan bags the title for having the weirdest ice cream flavors ever — octopus, squid, and ox tongue!
It takes about 50 licks to finish an ice cream cone.
Ice cream garnered widespread attention after the American Revolution.
Vanilla wins the hearts of Americans when it comes to ice cream flavors. Chocolate comes in next, with cookies and cream being the third favorite of the public.
The 4 Exciting Ways to Celebrate National Ice Cream Month
Want to try something new for this year's National Ice Cream Month? Getting tired of the same ol' routine of finishing a tub of ice cream while watching Netflix? These ideas might just catch your fancy.
Host an ice cream night.
Invite your friends for an evening of ice cream tasting in your home. Ask them to bring any toppings of their choice and, if possible, some games to make the night even more exciting.
Make your own.
Making ice cream is easy. You'll only need whipping cream, condensed milk, your favorite toppings, and sprinkles of enthusiasm!
Get amazing deals.
Ice cream parlors and stores celebrate National Ice Cream Month by treating their customers with big discounts and online deals. You just can't say no to those offers!
Try as many flavors as you can.
July's not the time to feel guilty about ruining your diet — unless eating ice cream is against your doctor's orders. Challenge yourself to try at least one scoop of a new flavor a day.
Become a Hero to Our Nation's Heroes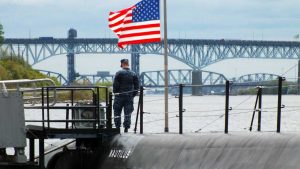 Like the many different flavors of ice cream, an old and unwanted vehicle of yours can be a source of happiness for disadvantaged vets in your community. Just donate your clunker to us at Veteran Car Donations and you'll see what we mean. Your car doesn't even have to be in great shape when you hand it over to us.
We'll auction off your auto donation and use the proceeds to fund our veteran-focused nonprofit partners. They'll make use of the money to provide their veteran beneficiaries with a range of vital programs such as free health care, employment opportunities, housing assistance, educational scholarships, psychological services, and financial assistance.
As a donor, you will be rewarded with a handsome tax deduction. We will send you your 100-percent tax-deductible sales receipt by mail or e-mail a few weeks after we sell your vehicle. With this receipt, you can claim your tax deduction in the next tax season.
You'll also benefit from our free pickup and towing service, which is available in all 50 states.
We accept nearly all types of vehicles whether they're in good condition or not.
If you're interested to learn more about our vehicle donation program, check out our FAQs page. If you have any questions or concerns, feel free to leave us a message here or give us a call at 877-594-5822.
Make July a Month to Remember
Our former troops risked their lives to protect ours. In celebration of National Ice Cream Month this July, donate a car for their benefit as your token of gratitude and appreciation for their invaluable service to our nation. Call our toll-free hotline 877-594-5822 or fill out our online donation form now!