December 17, 2019
It's Wright Brothers Day on December 17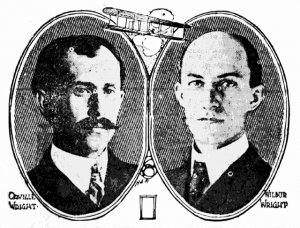 If you're a big fan of planes, you might know that December 17 is one of the most significant dates in the history of aviation. It's the Wright Brothers Day!
To give you a quick refresher, Orville and Wilbur Wright, aka the Wright Brothers, were the ones responsible for inventing and flying the world's first aircraft, the Wright Flyer, with a pilot aboard and with the ability to control the plane's movements. On December 17, 1903, the brothers made history when they successfully flew the heavier-than-air plane near Kitty Hawk, North Carolina. It was a milestone event that spurred the growth of the aviation industry.
Actually, the Wright brothers were not the first to build and fly an experimental aircraft. However, they were the first to invent an aircraft that its pilot can control, thus making a fixed-wing flight possible. Thanks to their determination, perseverance, and innovative minds, the two aviation pioneers paved the way for modern-day aeronautics. That is why Wright Brothers Day is celebrated throughout the country on December 17 of each year.
What Happens on Wright Brothers Day?
On this day, our President would invite all Americans to attend events or ceremonies that commemorate the lives of Orville and Wilbur Wright. Schools in some states would take their students to aviation centers and museums. Other schools would show documentaries that chronicle the brothers' lives and achievements.
There would be numerous events taking place at the Wright Brothers' Memorial at Kill Devil Hill, North Carolina. The Aero Club of Washington would host the annual Wright Brothers gala dinner, with hundreds of guests in attendance. The banquet is held to pay tribute to the men and women responsible for the advancements made in the aviation industry. During the annual dinner, the Wright Brothers Memorial Trophy is presented to a living American for their "significant public service of enduring value to aviation in the United States."
Help Disadvantaged Vets in Your Community!
Like Wilbur and Orville Wright, you too can make a difference in your own way. You don't have to be a genius or do something extraordinary to achieve something great and meaningful. All you have to do is to donate a vehicle you no longer need to Veteran Car Donations. It may sound simple, but you'll be in awe when you find out how many lives your old clunker can help transform.
We'll auction off your vehicle, thus converting it into a fund-generating tool for reputable IRS-approved 501(c)(3) nonprofit organizations that cater to our retired service members, particularly those who are facing great difficulties in transitioning to civilian life. We're talking about those veterans who are living with no homes, no income to spend for their personal needs, and no access to health care services.
The proceeds from the sale of your donated vehicle will help our charity partners in providing them with mortgage-free and specially adapted homes, free mental health care, employment opportunities, job training, transitioning assistance, tutoring support and education scholarships, financial assistance, life skills training, counseling, and many other benefits.
While your vehicle donation will directly impact the lives of our veterans, you will also benefit since your donation will entitle you to a top tax deduction after your vehicle is sold at auction. Moreover, you'll get to enjoy our free pickup and towing services and our quick and hassle-free donation process.
All you got to do is contact us and provide us basic details about your vehicle. Once we verify the information you gave, we'll arrange a schedule for the FREE towing of your vehicle at your own convenience.
We will then sell your donation at an auction. After your vehicle is sold, we'll turn over the proceeds to our charity partners and then send you by mail your 100-percent tax-deductible sales receipt.
You can make your donation anywhere in the United States since we have vehicle donation programs in all 50 states.
Want to ask us something before you decide to donate? Go ahead and call us at 877-594-5822! You can also leave us a message online. For more information on our vehicle donation program, check out our FAQs page.
Team Up with Veteran Car Donations Now!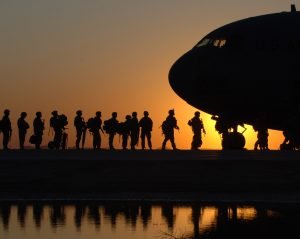 Whether you got an ancient van, a malfunctioning scooter, a Jet Ski that still looks good as new, or any other type of vehicle that you no longer need, we'd love to have it! Call us at 877-594-5822 or fill out our online donation form to get started with your vehicle donation now! Our vets will forever be grateful to you!