November 2, 2020
Job Action Day: 7 Signs Showing That It's Time to Part Ways with Your Present Job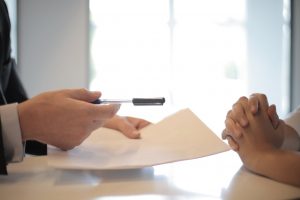 The first Monday of November is a significant day for job seekers and workers alike. It's a day that should inspire individuals across the country to map out their career paths or re-evaluate their professional lives. November 2nd is Job Action Day!
Started by QuintCareers in 2008, this annual event aims to motivate people to pursue the careers that they've always aspired for. No, we're not talking about high-paying jobs (though we're not disregarding them either) but those that give them the zest and vitality to continue working.
At the same time, job seekers use this day to explore and discover various options that might suit their fancy.
For men and women who are already employed, Job Action Day is an opportunity to carefully examine their careers and contemplate whether they're genuinely satisfied with what they have. It serves as a reminder for them to take a pause, reflect, and question themselves if they're still eager to continue their journey, or if it's finally time to move on to another direction. 
Is It Time to Find a Job That You'll Love?
Are you happy with your job right now? Do you wake up every morning excited to go to work? If you've answered "no" to both questions, then you might want to start writing that resignation letter already!
Here are other signs telling you that it's finally time to part ways with your current job and go for your dream job instead.
You've been procrastinating more and more lately.
While many of us tend to procrastinate from time to time, doing this regularly could mean that you're no longer satisfied with your job. Spending most of your hours checking your social media accounts or chit-chatting with your co-workers rather than finishing a task may indicate that you're no longer interested in your present job.
You feel stuck.
Do you feel like you've already learned everything there is to learn in your work? Tired of doing your job even though you're already on top of the career ladder? Looks like it might not be the ideal one for you!
You can't express your thoughts freely.
Anyone should feel comfortable and confident enough to speak their mind at work. If your supervisors often reprimand or ignore you when you make your views known on certain aspects of the work you're doing, sad to say, you're probably working in an oppressive environment.
You have no time for yourself.
Can't remember the last time you had a decent sleep or took yourself out for a spa day — all because of work? If your job has been stopping you from doing the things you enjoy, let alone a time to relax and unwind, there's no point staying in it anymore.
You're experiencing physical symptoms.
Sudden weight gain or weight loss, persistent headaches, chest pain, nausea, or frequent colds are common symptoms of work-related stress. If you're noticing these signs lately, take a step back to reflect and consider a career switch.
You don't have the drive anymore.
If you're putting zero effort to excel in your work and you find yourself behaving and dressing up lousily, it may be time to update your resume and apply for another job.
You have a toxic working environment.
Working in an office where you constantly hear your colleagues complaining and bickering isn't only mentally draining, but it can also affect your productivity and motivation. Having a boss who sees nothing wrong with this should be the final straw for you.
A Special Way of Observing Job Action Day
If you already have the job of your dreams, you can spend Job Action Day by helping others who are having great difficulty in securing decent and stable jobs. Among those folks who have this problem are our veterans who are burdened with service-connected disabilities and mental health issues.
You can help uplift the lives of these vets as well as those suffering from homelessness by simply donating any old and unwanted vehicle you have to us at Veteran Car Donations.
We'll auction off your donation to provide funding for our nonprofit partners. These IRS-certified 501(c)3 nonprofit organizations are devoted to improving the living conditions of our former servicemen and servicewomen who are finding it tough to transition to civilian life.
These nonprofits use the money to provide struggling veterans and their families with employment opportunities as well as free quality health care, financial aid, housing assistance, family support, educational scholarships, psychotherapy services, and many other benefits.
You will also benefit from your charitable contribution since we'll pick up and tow your unneeded vehicle at no cost to you and wherever you are in the country.
Furthermore, your gift will entitle you to receive a maximized tax deduction in the next tax season.
Aside from the material rewards in store for you as our donor, you'll also be privileged to enjoy a most satisfying donating experience, knowing that your act of charity will help transform the lives of our nation's heroes.
If you have any questions or concerns, feel free to call us at our toll-free hotline 877-594-5822 or you may send us a message here. Check out our FAQs page for more information on our donation program.
Show Our Heroes There's a Bright Future Ahead of Them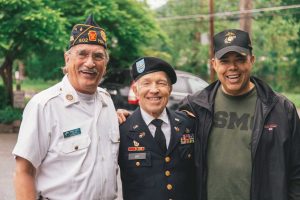 There's no better way to repay our veterans for the invaluable service they've rendered than by giving them hope of a bright future ahead of them. Donating a vehicle to Veteran Car Donations will take care of that. Call us at 877-594-5822 or fill out our online donation form now!