April 4, 2021
Reduce Waste, Prevent Litter, and Help Beautify Your Community This April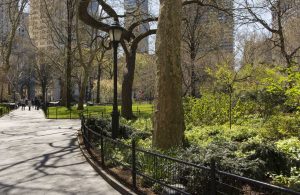 April is Keep America Beautiful Month — a time for all of us to take action to keep our community clean and beautiful. It's a time for each one of us to contribute to improving our public spaces by pursuing three basic objectives: reduce waste, prevent litter, and beautify the community where we live. When we commit ourselves to the ideals of this special day, we can hope to live in a more beautiful and clean neighborhood.
Here are 7 practical things you can do to celebrate Keep America Beautiful Month this April:
Organize a cleanup drive in your neighborhood.
Organize a cleanup campaign in your neighborhood. Pick up trash, put up signs against littering in certain areas, and initiate other cleanup and beautification projects in your community.
Reduce your household waste.
Reduce the amount of waste that your household produces. For instance, you can turn your food scraps into compost and recycle plastic containers.
Do cleanup research.
Go to kab.org, which is the website for Keep America Beautiful, Inc. Read up on current activities and how you can be involved in keeping America beautiful.
Teach your kids the 3Rs.
Encourage your kids to reuse, reduce, and recycle. The younger they start, the more likely they'll develop the habit of keeping their surroundings clean and tidy.
Raise awareness of the month-long event.
Help raise awareness about the celebration of Keep America Beautiful Month by posting messages on social media encouraging people to contribute to making their communities clean and green. Let everyone know what the month-long event is all about and how they can take part.
Learn more things about recycling.
Visit a recycling center to know what happens to the items you recycle. Learn how your recycling efforts pay off by being made into items that can be useful again.
Help organize a waste segregation project in your community.
Coordinate with community leaders in your area and help organize a project on waste segregation. Help create trash bins with clear indicators of where to put recyclables, biodegradables, and non-biodegradables. 
America's Hurting Heroes Need Your Help
It's hard to appreciate your country's beauty when your life is filled with struggle and suffering. That is the case for many of our veterans who are facing severe challenges in their transition to civilian life. These are our former service members who are living impoverished and miserable lives.
Some of them are suffering from service-connected disabilities, illnesses, and mental health conditions. For these reasons and some others, many of them can't find decent jobs to support themselves and their families. For lack of support, some have fallen deep into poverty, forcing them to live on the streets as homeless people.
While our government does have programs for our veterans, many are left unassisted and without any form of support.
If you've always wanted to help and make a difference in the lives of our nation's unsung heroes, this is your chance to do so. You can show your support for our veterans by donating your old and unwanted car to us at Veteran Car Donations.
We'll put your vehicle up for auction, with the proceeds going to some of the best military and veteran nonprofit organizations that we are in partnership with. These IRS-certified 501(c)(3) nonprofit organizations use the funding that we turn over to them to deliver quality health care, financial aid, housing assistance, employment opportunities, family support, educational scholarships, psychotherapy services, and many other benefits.
You will also benefit from your charitable contribution since you'll get to enjoy our free towing service wherever your vehicle is located in the country.
Furthermore, you'll get to enjoy our quick and convenient donation process where you don't have to do any paperwork. On top of that, you'll have the privilege of receiving the maximum tax deduction in the next tax season.
However, those material perks may pale in comparison to the greatest reward you'll get when you donate a vehicle to us: the priceless feeling of joy and satisfaction for doing something that can help transform the lives of the suffering heroes in your community.
If you have any questions or concerns, feel free to call us at our toll-free hotline 877-594-5822 or you may send us a message here. Check out our FAQs page for more information on our donation program.
Touch Lives Today!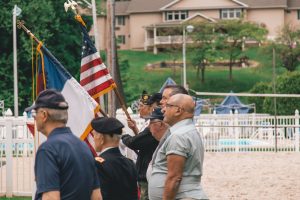 Celebrate Keep America Beautiful Month this April not only by helping keep your community clean and green but also by extending a helping hand to the hurting veterans living among you. Your car donation will certainly touch their lives. Call Veteran Car Donations at 877-594-5822 or fill out our online donation form now!