October 15, 2021
With Your Clean Hands, You Can Protect Yourself and Others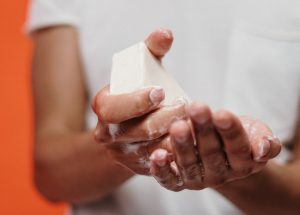 Remember back then when your parents and teachers would always remind you to wash your hands after playing or touching dirty surfaces? Now that you're an adult, you know why they sounded like a broken record. And, perhaps this time, it's you who's sounding like a broken record to your kids, telling them to wash their hands regularly.
Well, we can't blame you. As we find ourselves still in the midst of a pandemic, handwashing has become a crucial part of staying healthy. Washing your hands with soap is one of the most effective and cheapest ways of protecting yourself against deadly diseases such as malaria, pneumonia, diarrhea, and of course, Covid-19.
Global Handwashing Day this October 15th highlights the importance of proper handwashing.
Proper handwashing means using soap thoroughly to keep our hands free from harmful germs. Such a simple 20-to-30-second act can save us from getting sick and becoming carriers of infectious diseases.
Imagine falling ill and having to spend hundreds of bucks for treatment just because you didn't bother to wash your hands, or even if you did it, you did it the wrong way. That's certainly something you don't want to happen.
How to Wash Your Hands Correctly
Did you know that there are seven steps to execute proper handwashing? According to the Centers for Disease Control and Prevention, it takes more than just wetting your hands, putting soap, and rubbing them together until you're contented. To make sure that you leave your hands germ-free, follow these steps:
Wet hands with clean water.
Wet your entire hands, preferably with running water. The ideal temperature of the water should be between 35ºC and 45ºC. Apply enough soap to form a good lather.
Rub palms against each other.
Rub them in circular motions to spread the soap evenly. Rotate your hands clockwise and counter-clockwise.
Lather the back of your hands.
Link your fingers through the other hand, rub the back of your left hand with your right palm. Once you're done, switch hands.
Interlink your fingers.
Link your fingers again, but have them face one another this time until they're clasped together. Rub your fingers and palms simultaneously.
Cup your fingers.
Place your right hand over your left hand. Then, rub the back of your left hand against your right palm. Switch hands after.
Don't forget to clean your thumbs.
Before rinsing, take time to rub your thumbs. Enclose your right hand around your left thumb, and as you're rotating them, make sure to rub them gently. Do the same for your left hand.
Rub palms with fingers.
Using a circular motion, rub your fingers over your left palm. Switch hands. Then rinse with warm running water. You're done!
Other Tips to Remember
As soon as you're finished, dry your hands with a clean, disposable paper towel. Unless there's an automatic hand dryer, paper towels are the most hygienic way to dry your hands. If you're using an automatic dryer, make sure to avoid touching any part of it with your newly cleaned hands.
Additionally, never use a reusable towel for drying. They can collect dangerous amounts of bacteria that can transfer onto your hands.
Lastly, make it a habit to wash your hands whenever you cough or sneeze, as well as before and after eating, after using the toilet, and after touching dirty objects or garbage.
Transform the Lives of Our Needy Vets with a Car Donation
Proper handwashing can save you from potential health hazards. Similarly, a simple vehicle donation from you can help save our underserved veterans from a burdensome life. When you hand over an unneeded vehicle of yours to us at Veteran Car Donations, you'll allow our former troops to transition their way back to civilian life with ease and comfort.
We'll auction off your donated vehicle and use the proceeds to support the life transformation programs of our veteran-focused nonprofit partners. These IRS-certified 501(c)(3) nonprofit organizations cater to veterans who are homeless, jobless, disabled, and physically or mentally ill.
The funding we give our charity partners enables them to provide their beneficiaries with free quality health care, housing assistance, job training, job opportunities, educational support, financial support, psychotherapy services, and many other services.
Your charitable gift will entitle you to receive a top tax deduction in the next tax season. Expect the 100% tax-deductible sales receipt of your vehicle in your mailbox within 30 days after its sale.
Also, you can count on us to quickly and efficiently haul your vehicle away without charging you even a dime for it. We offer free towing in all parts of the United States.
Aside from those material rewards, you'll find awesome satisfaction in knowing that your act of charity will be used to help improve the living conditions of the suffering veterans in your community.
We take nearly all sorts of vehicles, including those that are no longer in good shape. Visit this page to learn what else we accept aside from cars.
If you have any questions or concerns, feel free to contact us at 877-594-5822 or send us a message here. For information about our quick and simple donation process, head over to our FAQs page.
Our Heroes Need Your Support!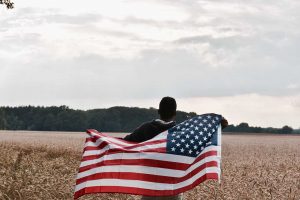 After everything they've done to keep our nation safe and free, our veterans truly deserve to experience a life of contentment. You can help make that happen with your vehicle donation. Call 877-594-5822 or fill out our online donation form now!