July 15, 2020
Make Others Happy By Giving Something Away on July 15th!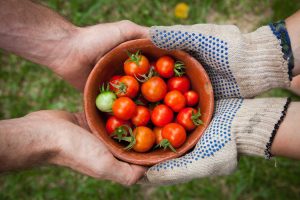 Ever get that feeling of contentment when you put a smile on the face of someone by buying them a cup of coffee? Or what about that compliment you gave to your co-worker that brightened up their day at the office? Sure, those were just little gestures, but they did bring a huge impact to those people — and you as well!
This July 15th, step up your game by spreading joy not only to people who matter the most to you but to those who are in need as well. It's National Give Something Away Day! The aim of this holiday is plain and simple: Encourage Americans to pay it forward through acts of giving.
If this is your first time to hear about National Give Something Away Day, you might think that it's just about giving away your old stuff. You actually can go beyond that. Here's a list of fantastic things you can do to make this occasion extra special.
Donate to a local thrift store.
It's time to declutter your closet, cabinet, and bookshelf. Take out everything that's no longer important to you. Place them in boxes, and drop them to a nearby retailer that accepts donations. You'll be cleaning house literally while making a difference in your community at the same time.
Do volunteer work.
Devote some of your time to work as a volunteer for a nonprofit that supports a cause close to your heart. Besides being able to ease the burden on the charity's staff, you also get to see the smiles on the faces of their beneficiaries. Talk about hitting two birds with one stone!
Feed a homeless person.
If you happen to pass by a beggar while you're on your way to your favorite deli shop, consider ordering a to-go meal for two — one for yourself and the other for the homeless person you just passed by.
Offer free hugs.
Sometimes, a warm embrace is all it takes to turn a bad day around. Invite your friends to organize a free hugging event in the neighborhood. Give your biggest hugs to strangers who feel like they could use one. 
Bake sweet treats.
Surprise your neighbors or co-workers with a box of homemade cookies. Seeing them enjoy your creations will surely fill your heart as those treats fill their tummies.
Share your skills.
If you have a talent for painting or if you're an exceptional dancer, this would be an ideal time for you to pass on your skill to anyone who'd love to be your apprentice.
Lend a hand.
Visit your neighbors and ask them if you can do anything to help out with their chores. Assist an old person who seems to be having a hard time carrying their grocery bag. You can also offer your seat to a pregnant lady on the bus.  
Support Our Former Troops by Giving Away Your Old Clunker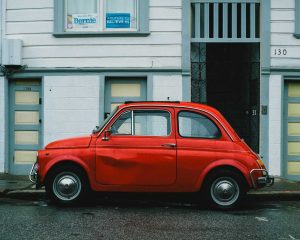 Do you have a barely running vehicle that's just collecting dust in your garage? National Give Something Away Day is the perfect time to finally get rid of it. All you have to do is hand it over to us at Veteran Car Donations. When you do so, we'll quickly haul off your clunker at no cost to you. Your donation will also help us in our mission to improve the living conditions of our nation's heroes.
Life after deployment is never easy for many of our veterans. Tens of thousands of them are suffering from unemployment, poor health, service-connected disabilities and mental health conditions, and utter poverty, leading to homelessness.
That's the reason why we are here. It is our mission to uplift the lives of our veterans. We do this by auctioning off the vehicles donated to us, converting them into fund-generating tools for top military and veteran nonprofits. These charities use the proceeds from the sale of vehicles to provide their veteran beneficiaries with free health care, employment opportunities, housing assistance, educational scholarships, psychological services financial assistance, and other benefits.
Since we work with IRS-certified 501(c)3 organizations, your donation will entitle you to receive a top tax deduction. We will send you by mail or e-mail your 100-percent tax-deductible sales receipt once your donated vehicle is sold.
You'll benefit from our free pick-up and towing service, which we offer in all 50 states. You'll also have the privilege of receiving a maximized tax deduction in the next tax season.
We accept nearly all vehicle types, including those that are no longer considered as roadworthy.
If you're interested to learn more about our program, including our donation process and tax deductions, you may check out our FAQs page. For inquiries, send us a message here or contact us directly at 877-594-5822. 
Help Give Needy Vets in Your Area a Better Future
Celebrate National Give Something Away Day by showing our heroes how much you appreciate and are thankful for their service to our country. Take part in our meaningful cause and be rewarded for your generosity. Donate to us by calling 877-594-5822 or filling out our online donation form now!