January 13, 2021
On January 13th, Find Ways to Chase Your Happiness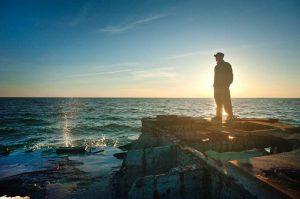 As a child, we probably dreamt of incredible stuff that couldn't happen in the real world (like becoming a superhero or riding a dinosaur to work). However, we have other dreams that are not beyond our reach.
Our dreams help give us directions to our lives, no matter how big or small they may be. They give us a sense of purpose and serve as happiness markers that we look forward to reaching.
This is the reason why we celebrate Make Your Dreams Come True Day on January 13th of each year. This day serves as a reminder for us to keep chasing our dreams for as long as we can do so. Making our dreams come true is always possible, even if they seem too difficult to attain at the moment.
Don't give up on your dreams. Check out these tips on how you can increase your chances of realizing your dreams as we celebrate Make Your Dreams Come True Day on January 13th.
Get started to make a dream or two come true.
Whether you go big or start small, the important thing is for you to get started. Your dreams won't come true if all you're doing is wishing (or hoping) they'll fall into your lap. Roll up your sleeves and get to work building your dreams!
Talk to someone who inspires you to dream big.
You may have people in your life who inspire you to reach for the stars. They may be your spouse, family, friends, or mentor. Talk to them and ask for their opinion regarding your ambitions. From your conversations, you might pick up some life-changing tips.
Create an inspiration board.
Inspiration boards serve as visual reminders of one's goals and dreams. Print out images associated with your dreams or write down inspiring quotes. Some people are more visually inclined, which means they're more influenced by things they can see with their own eyes. Don't rush to make your inspiration board. Take time to make it and treat it as an ongoing project as you go after your dreams
You Can Help Make Our Veterans' Dreams Come True
Not everyone dreams of having a fancy car and a fabulous house or becoming filthy rich. Some people simply dream of living a life where they can be content, happy, and free from worries. That's exactly the dream of our veterans, many of whom are living impoverished and miserable lives. These are the former members of our military who have become homeless and reduced to begging for alms on street corners and sidewalks. They are the veterans who are unable to find decent jobs to support themselves and their families. Some of them are burdened with service-connected disabilities and mental health issues, making life even much harder to live.
The good news is that you can help turn their lives around. All you have to do is donate any old and unwanted vehicle you have to Veteran Car Donations. By auctioning off that vehicle, we'll convert it into a life-transforming instrument for the destitute vets in your local area.
Proceeds from the sale of your auto donation will go directly to our veteran-focused nonprofit partners. Like us, they are also committed to improving the living conditions of our veterans. The money will help them provide services to more deserving veterans. These services include giving them and their families free access to quality healthcare, counseling and psychotherapy services, job opportunities, housing assistance, financial aid, scholarships, and family support.
As our way of showing gratitude for your charitable contribution, we'll promptly issue you the 100% tax-deductible sales receipt of your car. This will entitle you to receive the maximum tax deduction based on your vehicle's selling price or value.
We'll also be hauling off your vehicle at no cost to you and wherever you want us to get it for as long as it's located in any of the country's 50 states.
However, the best reward you'll get is the priceless feeling of satisfaction, knowing that your act of charity will help uplift the lives of our neglected and suffering heroes.
We take almost all types of vehicles, including those that are barely running and with damaged parts. As long as the car you're donating is not stolen or abandoned, we wouldn't have a problem in accepting it.
For more information regarding our donation program, you may visit our FAQs page. If you have any questions or concerns, feel free to reach us anytime at 877-594-5822. You may also leave us a message here.
Reach Out to Our Heroes Today!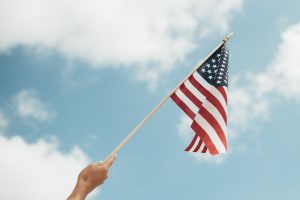 All our former servicemen and servicewomen want is to be able to live decent and dignified lives. You can help make that happen with an auto donation to Veteran Car Donations. Call us at 877-594-5822 or fill out our online donation form now!