May 8, 2020
May 8th — Military Spouse Appreciation Day: A Day to Honor Our Troops' Life Partners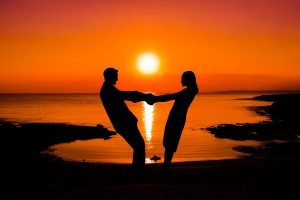 If it weren't for their wives or husbands supporting them every step of the way, the troops our nation sent to battle overseas would probably have lost the motivation to keep going. The love and dedication of these military spouses enabled our soldiers to serve our nation well even when they were facing tough challenges on the battlefield.
Let's all take time to acknowledge the life partners of our troops as we celebrate Military Spouse Appreciation Day. The holiday is observed on the Friday before Mother's Day. This year, it falls on the 8th of May.
On this day, let's show military spouses how they, just like their life partners, deserve to be hailed as heroes.
Military Spouse Appreciation Day was created to honor the contributions and sacrifices that our troops' better halves have made for our country. It intends to bring nationwide attention to the important role they play in boosting the morale of their significant others.
On this day, our armed forces and other military organizations host various events to pay tribute to military spouses across the United States. Activities range from appreciation luncheons and dinners to spouse employment fairs that honor military husbands and wives.
A Quick History
Military Spouse Appreciation Day was first observed on May 23, 1984. President Ronald Reagan proclaimed the observance of such a day after he took notice of how our soldiers were able to perform and focus well because of their spouses. In 1999, the holiday officially became a part of the National Military Appreciation Month of May. U.S. Secretary of Defense Caspar Weinberger later standardized the holiday's date, declaring its observance on the Friday before Mother's Day.
How You Can Get Involved
It's no question that our past and present military members deserve our utmost respect for their acts of bravery and commitment to protecting our lives and our freedom. However, let's not forget the women and men who served as their backbones throughout their service.
If you know anyone who is or used to be a military spouse, here are the things you can do to honor them on Military Spouse Appreciation Day:
Take them out for lunch.
Offer to do their chores.
Leave them a basket or box of goodies.
Write them a sincere note of gratitude.
Invite them over for dinner.
Host an appreciation cookout.
Treat them and their spouse to a spa date.
Give Our Former Troops and Their Spouses Something to Cherish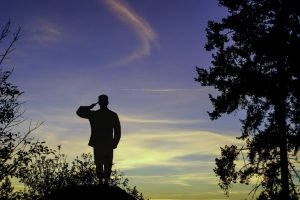 Do you want to do something extra special for our heroes and their partners on Military Spouse Appreciation Day? We have just the perfect suggestion for you: Support our mission by donating your clunker to us.
Our job at Veteran Car Donations is to collect used vehicles and sell them through auction. We then distribute the proceeds to our charity partners, so they can continue serving more needy veterans. Thanks to your vehicle donation, more of our struggling heroes and their families will be able to get financial assistance, free medical treatment, employment opportunities, family support, and other essential services.
To repay you for your generosity, we'll send you a 100-percent tax-deductible receipt following the sale of your donated vehicle. You can use this receipt to claim a hefty tax deduction in the next tax season.
Aside from that, we'll tow away your unneeded vehicle free of charge. We can pick up your vehicle anywhere in the country since we have a nationwide vehicle donation program. You can donate almost any type of vehicle regardless of its condition.
For more information about our donation process and other details, you may browse through our FAQs page here. If you have any questions, you may reach us at 877-594-5822 or send us a message online.  
Turn Your Clunker into a Life-Changing Tool Today
Are you ready to give back to our heroes and their families? Do it with a vehicle donation now! Call us at 877-594-5822 or click here to get started!