November 8, 2020
Morning Routines of Successful People: Know These Simple Steps toward Success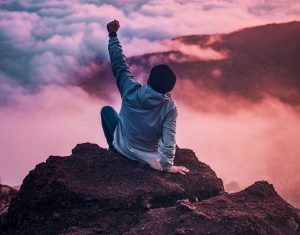 Grit and determination, high self-esteem, resilience, and positive mindset — these are the things that successful people have in common. Do you know what else they share as an ingredient to success? Their morning routines.
Here are five simple habits that successful business people and entrepreneurs have been doing for years:
They wake up at the same time each morning.
Not a morning person? Well, it's probably time to change. That is if you're aiming for success.
They say the early bird catches the worm first, and this couldn't be any more true for some of the world's most prominent guys like Warren Buffett, who wakes up at 6:45 a.m. and Tesla's Elon Musk, who makes it a habit to rise at 7 a.m. every single day. No, we're not saying that you should also be up this early. Rather, we suggest you train your body to get up at the same time regularly, ideally 8 at the latest.
Having a fixed wake-up time will stabilize your circadian rhythm, aka your body clock, leading you to boost your productivity and improve your sleeping pattern. It can also make you more alert, lower your caffeine dependency, sharpen your mind, and help you perform better at work. Just be sure that you get those seven hours of sleep every day to get on the right track.
They meditate.
The art of meditation has been around for thousands of years. Due to its many amazing benefits, it's no surprise that it continues to be practiced by people in all parts of the world. It fights off stress and anxiety, promotes sleep, and improves mental functioning. For these reasons, adding meditation to your morning routine can absolutely make a difference in your life.
While meditating can be done anytime, most successful people prefer to do it first thing in the morning. You start your day right by achieving a sense of calmness and optimism, which you'll likely carry on for the rest of the day. A 15 or 30-minute reflection can be just what you need to keep you highly efficient and focused even during your busiest workday.
They drink plenty of water.
Ever wonder why health experts often advise us to drink a glass of water as soon as we get up? Simple. It's to replenish our bodies of the fluids we've lost while we're sound asleep throughout the night.
People who practice this morning habit even say that it has helped them concentrate better at work while keeping them energized at the same time. If you're among those who don't like the taste of coffee but are often tired and exhausted, this is something you should start doing.
They move around.
Do you think it's impossible to wake up at 5, go out for a run, eat breakfast, and arrive at the office on time? If you do, a lot of achievers would beg to differ! Ask Starbucks CEO Howard Schulz or Shark Tank investor Kevin O'Leary. They know.
We understand that not everyone is inclined to exercise right after getting out of bed, especially those who aren't used to waking up early. However, exercising doesn't necessarily mean hitting the gym or going biking — you can simply walk around your house and do some stretching just to get your blood pumping. Throw in some dance steps to wake up those sleepy cells in your body!
They eat hearty breakfasts.
Seriously, who goes to the office with an empty stomach? Certainly not those who want to thrive!
Be sure to eat your breakfast before heading to work. By breakfast, we mean a full one that includes all the right nutrients your body needs. Eat foods that are loaded with fiber, protein, and carbs, and don't forget your vitamins. Skipping breakfast will not only affect your health but can also leave you feeling sluggish, grumpy, and completely zoned out.  
Turn Your Beater into an Instrument of Hope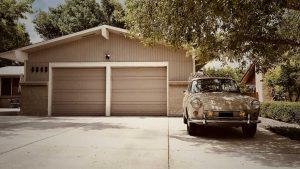 Did you know that you can play a major role in improving the living conditions of our country's retired military members by simply donating any vehicle you no longer need to us at Veteran Car Donations? Contact us and donate, and you'll see what we're talking about.
We will place your auto donation up for auction. We'll then distribute the proceeds to our various military and veteran charity partners. These IRS-approved 501(c)3 nonprofits will use the funds to provide struggling veterans and their families with free quality health care, financial aid, housing assistance, employment opportunities, family support, educational scholarships, psychotherapy services, and many other benefits.
Disadvantaged vets in your community will finally get a chance to turn their lives around — and it's all thanks to your generous contribution.
As our way of showing gratitude, we'll reward you with a 100% tax-deductible receipt that gives you the right to claim a hefty tax write-off in the next tax season. We'll also haul off your unwanted car for free, and it's up to you to decide on a time and place for it. You don't even have to be around when towing takes place.
You can donate almost any type of vehicle whether in good condition or not. You can make such a donation anywhere in the country since we have vehicle donation programs in all 50 states.
For more information regarding our donation process, you may visit our FAQs page. Contact us at our toll-free hotline 877-594-5822 if you have any concerns or questions. Feel free also to send us a message here.
Ready to Transform Lives?
It's your turn to make our country proud by giving back to the brave men and women who have fought for our freedoms. Get in touch with Veteran Car Donations by calling 877-594-5822 or filling out our online donation form now!