June 12, 2020
Most Common Tax Deductions for 2019 Tax Year – Be Smart When Filing Your Taxes!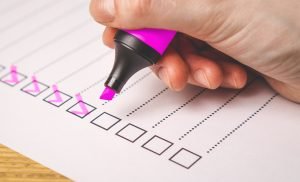 You wouldn't want to be shelling out cash when you don't have to, would you? We have enough expenses as it is, and we shouldn't have to pay more in taxes than we have to.
There are a ton of deductions that you can claim in your tax bill, most of which can easily be overlooked. If you don't pay attention to these possible write-offs, you'd be paying more in taxes than you have to. The amount of one particular deduction might not seem much, but all the deductions, when combined together, may add up to a substantial amount.
Tax write-offs are expenses that you can cut from your taxable income when you file your tax return. Claiming those deductions is a smart way of saving money. Any taxpayers can do this — individuals, self-employed business owners, and even big corporations. In the case of businesses, tax deductions can easily lead to thousands of dollars in savings.
Tax Deduction 'Cheat Sheet' for 2019 Tax Year
When you file your 2019 taxes, make sure you don't miss valuable write-offs. Save yourself or your business hundreds or even thousands of dollars. Don't pay more in taxes than you have to.
Not everyone is familiar with these write-offs. They're often overlooked by the average taxpayer. Be smart when you file your taxes. This way, you'll find yourself with more money left in your wallet, which you can use to buy something that will satisfy your heart's desire.
Take a look at this list of the most common tax deductions that you can claim for the 2019 tax year:
Your health savings account
There's a good chance that you're already paying or contributing to your health savings account. However, do you know that you can write off your contributions as tax deductions? You may include only the contributions that you made though; you can't include your employer's share. You also can't claim this write-off if you're covered by health insurance plans such as HMOs.
Child care deduction
If you paid for any forms of child care such as day-care, babysitters, and even summer camps, you may qualify for child care deductions. This is due to the Child Tax Credit legislation, which sought to help parents who have dependents under 17 years of age.
Home office expenses
This is an applicable tax write-off if you use a section of your home exclusively for business or office purposes. You need to be a bit careful with this as home office expenses can be a bit tricky. The room needs to be one that is specifically set aside for business use.
Car expenses for business purposes
You may file deductions regarding your car expenses if you use them specifically for business purposes. You can't make deductions if you use your car for personal trips.
Contributions to charities
You can help the less fortunate and get entitled to claim a sizable tax deduction at the same time. According to the IRS, you can deduct charitable contributions of either money or property if you itemize your deductions. However, this is only applicable when you make your charitable contributions to qualified IRS-approved 501(c)3 nonprofit organizations.
Get a Handsome Tax Deduction While Helping Out Struggling Veterans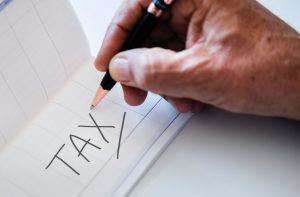 Tax deductions are surely great money-savers. One way for you to get a sizable chunk out of your taxable income is by donating your old and unwanted vehicle to us at Veteran Car Donations. This will qualify you to receive a tax deduction since your donation will be used to fund our charity partners, all of whom are IRS-approved 501(c)3 nonprofit organizations.
Once we get hold of your donated vehicle, we'll have it auctioned off. We will then transfer the proceeds to our charity partners, enabling them to render more services to more needy veterans and their families in your area.
Your donation will help our charity partners in providing more deserving veterans with financial assistance, free medical treatment, employment opportunities, family support, and other essential services.
To thank you for supporting our cause, we'll be sending you a tax-deductible receipt, which will entitle you to claim a maximized tax deduction in the next tax season. You will also benefit from our free pick-up and towing services.
You can donate almost any type of vehicle whether in good condition or not. You can make such a donation anywhere in the country since we have vehicle donation programs in all 50 states.
For more information about our program, you may browse through our FAQs page. Send us a message here if you have any concerns or inquiries, or give us a call at 877-594-5822. 
Be a Hero to Our Nation's Heroes
Let's give back to our nation's heroes! Work with us at Veteran Car Donations by becoming a car donor. Give us a ring at 877-594-5822 or fill out our online donation form now!