November 15, 2021
Top Universities for Vets with GI Bill Benefits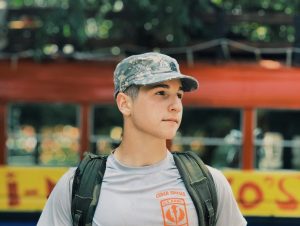 According to data from the Department of Veteran Affairs, more than half of students receiving GI Bill benefits in 2019 attended public colleges and universities. Roughly 21% attended private schools, about 59% were enrolled in public schools, and 19% of these GI Bill students went to for-profit schools.
The American Military University, which is owned by the American Public University System, has the most number of GI Bill recipients, specifically 17,648 vets and active-duty personnel, according to the VA. The institution has topped the annual list of the Military Times Best for Vets College since 2013.
Placing second on the list is the University of Maryland Global Campus, a state school that allows military and veteran students to turn their military training into college credits. Like American Military University, it also offers online courses to students anywhere. As of 2019, there were 13,366 GI Bill students enrolled.
Here's a list of the rest of the most popular GI Bill universities according to VA, Victory Media's G.I. Jobs, and the U.S. News & World Report:
Liberty University is a private liberal arts institution that currently offers programs in business, law, religion, counseling, education, and aviation, among other courses. It has partnered with the VA Administration to provide GI Bill recipients with the Yellow Ribbon Program. This program helps students pay for higher out-of-state, private school, or graduate school tuition that the GI Bill does not cover.
WGU is the first university where all bachelor's and master's degrees are competency-based. As can be seen from its name, WGU was created by a group of U.S. governors as an innovative solution to their respective state's need for high-quality and goal-oriented education.
All its degree programs are approved by VA for all education benefits offered under the GI Bill. Eligibility for benefits and the amounts available depend on various factors, including the period of military service and years of service. The university also offers military scholarships for active personnel, vets, and military spouses.
Hailed by U.S. News & World Report as the nation's most innovative school, ASU is a great option for military students who qualify for the GI Bill. VA approved 769 of the public school's degree and certificate programs for these students, including online courses for those who need flexible schedules.
Arizona State University is also one of the original locations for VA VetSuccess on Campus (VSOC), a program that assists vets in their transition to college life. Vocational rehabilitation counselors and part-time outreach coordinators work with veteran students who need help with information, making adjustments, referrals, or just about anything.
Aside from being included in the U.S. News & World Report's top 50 national public universities, Miami University is among the schools recognized by Victory Media as providing quality service and education to military students. The regional campuses employ student veteran peer counselors to assist those who have served in the military. They even have their own student organizations for vets.
For six straight years, Victory Media has rated OSU as one of the top military-friendly schools in America. Its Office of Military & Veterans Services provides numerous programs such as benefits counseling and processing, academic advising, tutoring, scholarships, healthcare, and orientations. The university's website is entirely devoted to their students, including veteran, active duty, dependent, National Guard, and Reserve personnel, as well as their current faculty and staff veterans.
Current and former military members who are interested to pursue a degree in media, arts, entertainment, or technology, might want to enroll in Full Sail University. It is centered on real-world industry and creative problem solving, offering online and campus degree programs. A participant in the Yellow Ribbon program, this for-profit university has a specialized admissions team that understands the circumstances of military and veteran life.
Help Disadvantaged Vets in Your Area Get Quality Education and Other Support Services
Unfortunately, some veterans who want to go back to school are unable to do so for a variety of reasons. You can help them get the education they deserve by simply donating any vehicle you no longer need to us at Veteran Car Donations. When you make such a donation, you'll also be extending a helping hand to veterans who are homeless, unable to find jobs, and suffering from disabilities and illnesses, including mental health disorders.
We'll auction off your auto donation and use the proceeds to support the life-enriching programs of our nonprofit partners. Aside from educational scholarships, these IRS-certified 501(c)(3) nonprofit organizations provide their beneficiaries with quality health care, housing assistance, financial aid, job training and opportunities, mental health services, and many other benefits.
In exchange for your charitable contribution, you will receive from us a 100% tax-deductible receipt. This receipt entitles you to claim the highest amount of tax deduction in the next tax-filing season.
Also, you'll benefit from our free pickup and towing service, which we offer our donors in all parts of the country.
However, the best reward you'll get is not a material thing. It's the joy and satisfaction you'll experience, knowing that your donation will be used to help uplift the lives of our nation's neglected heroes.
We accept almost all types of vehicles, regardless of their age, mileage, or condition. We accept even vehicles that are no longer running. Trust us, we're not picky!
For more information on our car donation program, feel free to visit our FAQs page. If you have any questions or concerns, you may reach us anytime at 877-594-5822 or leave us a message here.
Give Back to Our Heroes Today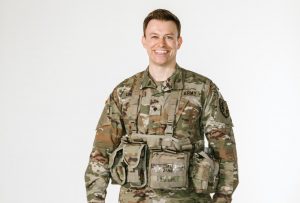 It's your turn to make a difference in the lives of our nation's brave men and women who have fought for our safety and freedoms. All it takes is a donation of a vehicle you no longer need. Call Veteran Car Donations at 877-594-5822 or fill out our online donation form now!