November 23, 2020
6 Essential Tips for Writing a Civilian Resume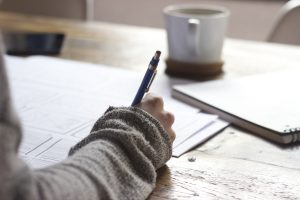 If you are a veteran seeking to make a fresh start with a new job as you embark on civilian life, things might get too overwhelming at first. Getting a job in companies and working in a non-military environment may seem daunting and challenging if you've gotten used to the way things are done in the service.
However, with the proper preparation, you can actually succeed in the civilian job market and even use the skills you acquired in the service to excel in different industries.
The first thing you need to do is find which industry you want to apply for and look for job opportunities that interest you. The next part is the crucial stage. It involves preparing your civilian resume. Many former service members have found it difficult to land jobs because their writing styles have failed to connect their potential to the jobs they are applying for.
6 Pointers in Preparing Your Civilian Resume
The good news is that there are ways to avoid the pitfalls of making a job resume. Here are some tips on how to show your competencies on paper to ensure that you will get a shot at your dream job.
Choose the best resume type.
There are different ways to showcase your capabilities through various resume formats.
Chronological resumes are perfect to highlight your employment history and work experiences, and the responsibilities and accomplishments you have made in the performance of your duties.
Functional resumes highlight your skills and abilities to emphasize how qualified you are for the position.
Combination resumes are the most common and makes use of both the strengths of chronological and functional resumes.
Don't forget the basics.
In your excitement to impress your prospective employer with your skills and abilities, you might forget to include the most basic information such as your name, address, phone number, and email address. Also, include your objective for applying for the position. Include a summary of your qualifications such as educational background, work history, and a summary of skills and special skills such as fluency in multiple languages.
Refrain from using military terms.
You may be used to using military jargon, which civilian employers may not understand. As such, you need to translate military to civilian terms. For instance, you should avoid acronyms. Write "Base" instead of "AFB." You should avoid using technical jargon in your job titles and skill descriptions. Write "Supervisor" instead of "Non-Commissioned Officer."
Highlight your accomplishments.
Don't be reluctant to include your achievements both in the military and civilian fields. If you led in a successful mission, or you were promoted because of your dedication and leadership, talk about it in your resume in a way that your potential employer can connect with. While the civilian system is different from the military, businesses seek to inspire employees to cooperate to achieve a common goal in the same way the military tries to inspire soldiers to work together to complete their missions.
Check for spelling and accuracy.
Before sending your resume to a potential employer, make sure to check and double-check the way it is written. A resume that's well written and free from spelling and grammatical errors will give employers a positive impression of the applicant.
Write a cover letter.
A cover letter lets you address the employer directly so that you can explain why you are interested in getting a job in the company. Keep it brief and to the point and make sure to do proper research on who the cover letter must be addressed so that it will be directed to the person in charge of the hiring.
Help Vets Conquer the Challenges They Face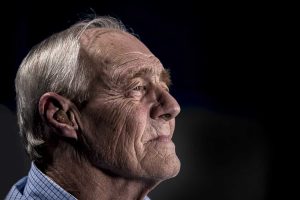 Preparing a civilian resume may be a tough task for many veterans. However, there are bigger problems that confront them.
While the government is trying its best to provide for the needs of our nation's unsung heroes, there are still many who are overwhelmed by the challenges of transitioning to civilian life. These are the veterans who are suffering from mental health issues, service-connected disabilities, lack of jobs, and homelessness.
If you have an old and unwanted vehicle that's just gathering dust in your garage or backyard, you can use that clunker to extend meaningful assistance to the struggling veterans in your community. All you have to do is to donate that vehicle to Veteran Car Donations.
We'll have your donation auctioned off, with the proceeds going to our nonprofit partners. These IRS-certified 501(c)3 nonprofits use the funding that they get from us to provide their veteran beneficiaries with services such as comprehensive mental health treatment for those who are suffering from PTSD, depression, and other conditions.
They also provide aid to those who are confined in military hospitals and those who are suffering from extreme poverty.
To give veterans a fighting chance in the competitive job market, they provide skills training and job matching to veterans in need.
As our donor, you'll get to enjoy a maximum tax deduction. You'll also benefit from our free pick-up and towing service, which is available in all parts of the country.
You can donate not just your old car but almost any other type of vehicle that you no longer need.
If you want to learn more about our vehicle donation program, feel free to visit our FAQs page. For inquiries or concerns, reach out to us at 877-594-5822 or send us a message online.
Don't Hesitate in Giving Aid
Every day is a struggle for many of our veterans. If you are in a position to help, don't hesitate. Call us at 877-594-5822 or fill out our online donation form to get started with your vehicle donation now!