November 1, 2020
National Adoption Month: Why People Choose to Adopt Kids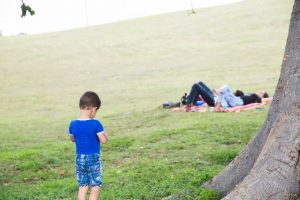 National Adoption Month this November is an opportune time to shed light on the significance of adoption and celebrate families that have grown through adoption. National and local agencies, as well as foster care and adoptive family groups, use the month-long event to raise awareness about the thousands of young children and teens who are still waiting for their permanent families.
Even if you have no plans to adopt, you can still take part and join the movement by simply spreading the word. Let your friends, family, and co-workers know how they can save a foster child and provide them a promising future through adoption. Research facts and figures so you can present them with the right information that could encourage them to become adoptive parents someday soon.
National Adoption Month should be a reminder for us that every child deserves a loving family and a place they can call home. Regardless of their age, gender, race, or ethnicity, all of them are worthy to experience what life is like to have parents who genuinely care.
Why Do People Adopt?
Each year, around 135,000 children are adopted in the United States. While most of these adoptive parents are couples, some individuals decide to raise a child without a partner. Here are six of the most common reasons why they choose to adopt:
Infertility issues
Majority of the people who adopt have fertility problems. Despite numerous attempts to conceive a child naturally and perhaps even after months or years of undergoing infertility treatments, they were never successful. Adoption is their last resort.
Fear of passing down a genetic disorder
Individuals with hereditary diseases or disorders fear that their offspring might also suffer from the same fate, which is why they opt to adopt instead. They may be 100% capable of conceiving, but the possibility of their child being born with an ailment is something they don't want to risk.
Certain medical conditions
Aside from infertility, some women have other health complications that make pregnancy quite impossible. For instance, women with certain heart disease or epilepsy are advised to avoid getting pregnant since this can put their lives on the line.
Helping a child in need
Some adoptive folks choose to adopt out of sympathy for a child. They believe that the child, whether they're orphaned or their biological parents aren't capable of raising them, should live in a warm and loving environment. They adopt a child to provide a better life for them.
Preference to raise an older child
Another reason why people adopt is that they prefer to skip the challenges of raising an infant or a toddler. They pick a teenager instead.
Gender of their choice
Although not all adoption agencies allow prospective adoptive parents to pick the gender of their child, some do offer the option. Although this might take a longer wait time, it's definitely worth the wait for these people.
Become a Hero to Our Heroes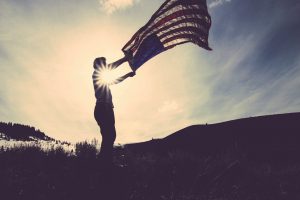 Anybody would almost surely feel awesome when they make a difference in the life of a child through adoption. You'll feel the same way when you impact the lives of the struggling veterans in your community.
You can easily achieve that by simply donating a vehicle you no longer need to us at Veteran Car Donations.
It has always been our mission to provide a better future for our former service members who are faced with major problems such as service-connected disabilities, mental health issues, unemployment, and homelessness.
We sell donated vehicles and use the collected proceeds to fund our veteran-focused nonprofit partners, helping them support their beneficiaries through a range of vital programs and services. These include quality health care, job opportunities, housing assistance, education scholarships, mental health services, financial aid, and family benefits.
Donating to us also benefits you in many ways. You'll be able to get rid of your unwanted vehicle quickly, conveniently, and at no cost to you. We offer free professional towing service in all 50 states, which means we can serve you wherever you're located in the country.
Your gift to our former troops will also entitle you to receive a top tax deduction in the next tax season.
On top of that, your charitable contribution will bring you an immense feeling of satisfaction, knowing that you'll be helping transform the lives of our nation's suffering heroes.
We take almost all types of vehicles, including those that are no longer in tip-top shape. You don't need to get your car fixed before handing it over to us. We'll gladly collect it as it is!
For more information regarding our vehicle donation program, head over to our FAQs page. For inquiries and concerns, feel free to contact us online or reach us directly at 877-594-5822.
Start Uplifting Lives Today!
It only takes a simple auto donation to make a lasting impact in the lives of our needy veterans and their families. If you're ready to hand over your clunker to us, get in touch with us right away at 877-594-5822 or fill out our online donation form.