May 2, 2022
This May, Educate Yourself and Others about This Devastating Disease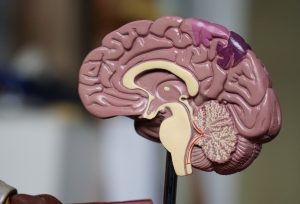 May is National Brain Cancer Awareness Month, or as others would call it, National Brain Tumor Awareness Month. It's a campaign to spread awareness about this devastating disease, which is among the least known types of cancer.
In support of the campaign, Veteran Car Donations is here to dispel six of the most common myths about brain cancer:
Myth #1: Someone with a brain tumor has brain cancer.
Many people believe that having a tumor in the brain automatically means having brain cancer. That isn't true at all. There are two types of brain tumors: benign and malignant (the cancerous type). Among 700,000 Americans estimated to be living with a primary tumor, only 29% have malignant brain tumors.
Myth #2: Only adults get brain tumors.
Anyone can develop brain tumors regardless of age. As it is, brain cancer is the second most common form of cancer for kids, including newborns.
Myth #3: Brain cancer is hereditary.
Not quite. There's zero evidence suggesting that people who have family members with brain tumors are more likely to get one themselves.
Myth #4: All brain tumor patients show the same symptoms.
A person with a brain tumor may exhibit symptoms that don't manifest in other patients. Some may not develop some symptoms that indicate a tumor, while others may be in excellent shape but experience a sudden onset of symptoms, leading to a quick and unexpected diagnosis.
Myth #5: Excessive use of mobile phones can cause brain tumors.
To date, there's no definitive evidence that mobile phone usage increases the risk of brain cancer. However, prolonged exposure to radiation does have severe negative effects on our overall health, so it's still important to limit our screen time.
Myth #6: Blurred vision and headaches indicate a brain tumor.
Just because someone is experiencing headaches and blurred vision doesn't automatically mean they have a brain tumor. In many cases, these symptoms are simply caused by tiredness or exhaustion. Headaches have many different types and causes that require specific medical evaluation.
Reach Out to Veterans Living with Cancer and Other Afflictions
National Brain Cancer Awareness Month is also an opportune time to reach out to our fellow Americans who have been diagnosed with brain cancer.
Sadly, some of our former service members are among the victims of brain cancer as well as other serious or life-threatening diseases. Many others are suffering from service-connected disabilities and mental disorders like PTSD as well as homelessness and chronic unemployment.
You can play a significant role in improving the quality of their lives. All you have to do is donate an unwanted vehicle to us here at Veteran Car Donations.
Our team will place your donated auto up for auction and hand over the proceeds to our veteran-focused charity partners. These IRS-approved 501(c)(3) nonprofit organizations use the funding we give to provide their beneficiaries with free quality health care and medical treatment, psychotherapy services, housing assistance, financial aid, family support, educational scholarships, employment opportunities, and many other vital services.
In exchange for your kindness, you'll have the privilege of enjoying our fast and free towing service, which is available to our donors anywhere in the United States. You'll also be entitled to receive the highest possible tax deduction in the next tax season.
However, the best reward you'll get for your charitable contribution is the priceless joy of knowing that you're doing something that can transform the lives of the suffering veterans in your community.
Since we accept nearly all vehicle types, feel free to donate your car, truck, van, RV, motorcycle, or any specialty vehicle regardless of their age and condition.
You can check out our FAQs page to get to know our quick and convenient donation process and other important details about Veteran Car Donations. If you have questions and concerns, don't hesitate to call us through our toll-free hotline at 877-594-5822 or message us here.
Ready to Turn Your Unneeded Car into a Lifesaver?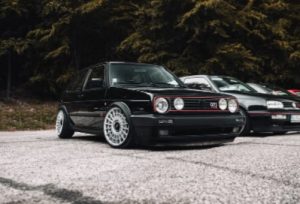 This National Brain Cancer Awareness Month, show your support not only to veterans living with brain cancer but also to other former service members plagued with other afflictions. It's about time to give back to those who put their lives on the line to ensure our security and safeguard our liberties. Call Veteran Car Donations at 877-594-5822 or fill out our secure online donation form now!