December 28, 2020
On December 28th, Find Time to Call Your Long-Time Buddies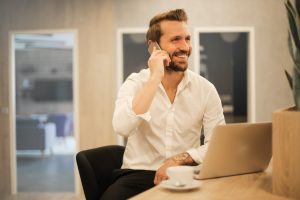 Let's face it: Life would be dull without having any friends. Humans are social creatures. This means that we need to be around people, especially those with whom we've developed strong connections.
Our friends are important to our wellbeing. They help us grow and develop our personalities. They challenge us to excel in whatever we're doing. They support us and are there for us when we need them. When our friends are with us, we feel more confident, loved, and happy overall.
When they're far away, we feel the exact opposite of those emotions.
Unfortunately, life may not always keep all of us in one place. Sometimes, we're forced into situations where we have to uproot our lives and leave everything behind. including our friends.
No one among us wants to be far away from people who mean so much to us. However, going our separate ways is something that we can't avoid. You might need to go away because of your education, career, or a family decision that you have no control over.
Times like these make us realize how valuable our friends are. It also makes you realize how much you're going to miss them and all their quirks once you're no longer near them.
A Day for Friends Despite the Distance
On December 28th, we celebrate National Call a Friend Day. It's a day to remind us that we need to reconnect with dear old friends by calling them up. Spend the day connecting and catching up with your old chums, especially the ones you are closest to.
Check out these 3 sure-fire ways of renewing old friendships:
Video call your pals.
There are a lot of free apps out there that allow you to call your friends while letting you see each other. Skype, Facebook Messenger, and Zoom are just a few popular examples. Get into the spirit of National Call a Friend Day by spending time to video call your buddies!
Gather all your friends together.
For friends who live in the same local area, organize a party where you can all get together. Then, video call your other friends who live in other areas. It's a fun way to reunite as a group even though not all your friends can be with you in person.
Re-connect with old friends.
We all have friends we may have lost touch with. They may include our childhood playmates, high school buddies, and even a college roommate. Call them up on December 28th and reconnect with them. Catch up on what's going on in their lives and share how everything's going on with yours!
Support Our Veterans With a Car Donation
Celebrate National Call a Friend Day on December 28th  by being a friend to our nation's heroes, many of whom badly need assistance. These are our former servicemen and servicewomen who are suffering from homelessness, service-connected disabilities and mental health conditions, and unemployment.
If you've got a car or any other type of vehicle that you don't want or need anymore, that's a perfect gift you can give for the needy veterans in your community. All you got to do is to donate it to us at Veteran Car Donations. We'll put your vehicle up for auction, with the proceeds going to our veteran-focused nonprofit partners. These IRS-certified 501(c)(3) nonprofit organizations use the funding that we give them to provide their veteran beneficiaries with quality healthcare, financial aid, housing assistance, employment opportunities, family support, educational scholarships, psychotherapy services, and many other benefits.
You can donate your vehicle in the comfort of your own home, spending just a few minutes to contact us either by phone or by filling out our online donation form.
Expect to receive high-value rewards for your charitable deed. You'll benefit from our free pickup and towing service, which we will provide you wherever you'd be making your donation in the United States.
You'll also have the privilege of receiving a maximized tax deduction. If you donate to us before the end of this year, you can claim your tax deduction after just a couple of months when you file your itemized federal income tax return on or before the April 15th tax-filing deadline next year.
Aside from the material rewards in store for you as our donor, you'll also be privileged to enjoy a most satisfying donating experience, knowing that your act of charity will help transform the lives of our nation's heroes.
We take in nearly all vehicle types, including those that no longer seem to be roadworthy anymore.
If you have any questions or concerns, feel free to call us at 877-594-5822 or you may send us a message here. Check out our FAQs page for more information on our donation program.
This Is Your Chance to Be a Hero to Our Heroes!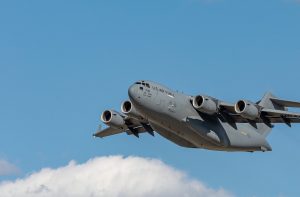 You can be a hero for our nation's neglected heroes, giving them hope of turning their lives around with just a simple car donation. Call Veteran Car Donations at 877-594-5822 or fill out our online donation form now!