November 2, 2020
Ready to Take Your Career to the Next Level this November?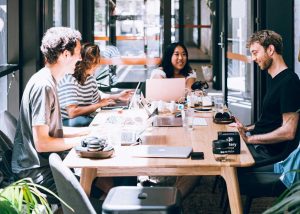 November is National Career Development Month, an opportune time for professionals across the country to celebrate their careers and try to push themselves further to the top of the career ladder. It's time for them to reflect, evaluate their performance, and create a plan to achieve their goals.
This month-long event aims to amplify the message that career development isn't just about being successful and impressing everyone around you. More importantly, career development is about personal growth. Knowing that you're capable of mastering difficult skills and accomplishing tasks you've never imagined to handle will give you a sense of fulfillment like no other. This realization is enough to convince you that you have what it takes to succeed.
During this month, organizations hold various workshops and seminars for their employees. Most programs focus on career growth and advancement while others allow participating individuals to explore other careers that might work perfectly for them. Schools also take part by organizing fun activities such as holding poetry and poster-making contests where students are asked to talk about their dream jobs through art.
How Best to Spend National Career Development Month
With National Career Development Month motivating professionals to up their game to be able to reach their dreams, you might want to try following these career-boosting ideas:
Participate in training sessions.
Don't be the type of employee who only participates in training sessions because they're mandatory. Instead, make the most of each session by taking down notes and using your newly acquired skills in your job. Don't be deterred by constructive criticism from experts because this will serve to encourage you to do better in your job.
Get professional advice.
Although a career counselor would be the best go-to person to air your work-related problems, you could also turn to a tenured employee for advice about career growth. Individuals who have stayed in a company for years, or decades even, know very well how the industry operates. If the thought of switching to another field has crossed your mind numerous times, that's the time you can talk to a counselor.
Attend an industry networking event like Meetup.
If you've never tried networking before, this would be the perfect time to try it. Networking events are a great way to meet like-minded people whom you can connect with. Besides sharing common interests with them, you can learn a lot from them or perhaps even start a business together in the future.
List down all your flaws.
One of the most effective ways to improve your professional life is by turning your weaknesses into strengths. It might sound impossible at first, but it can be done. Make a list of your weaknesses and think of a positive trait to describe each of them. Examples: Stubbornness can actually be your determination to succeed while setting unrealistic goals is just you being a visionary and wanting what's best for the company.
Celebrate National Career Development Month with Veteran Car Donations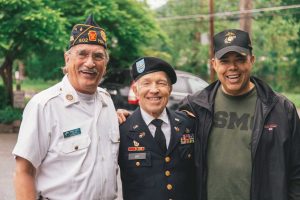 While you're figuring out ways to grow your career, why don't you take a moment to think of our retired service members who are currently living without jobs? Having no means to support themselves financially, thousands of them are left to wander in our streets, begging for money from pedestrians. Who would've thought that the men and women who risked their lives and courageously fought for our freedoms and security would only end up as the forgotten ones?
If you want to help turn their lives around, which we're sure you'd like to do, one of the easiest ways to do that is by donating an unwanted vehicle to us at Veteran Car Donations. We'll use your auto donation to fund reputable military and veteran nonprofits by selling it at a top auction house within your area. All proceeds will go straight to these IRS-approved 501(c)3 nonprofits, enabling them to continue supporting our nation's disadvantaged vets through life-changing programs.
These programs provide deserving vets and their families with quality health care, life skills, job training, mentoring, housing assistance, counseling services, financial aid, and family benefits.
You will also receive your share of perks from your contribution. You will enjoy a maximized tax deduction and our free pickup and towing service, which we provide to our donors in all 50 states.
More than these material rewards, you'll get the incomparable satisfaction of knowing that your gift will help transform the lives of the needy veterans and their families in your community.
We accept nearly all types of vehicles, and we're not picky when it comes to their age or condition. You may visit this page to learn what vehicles usually qualify for our donation program.
If you have any questions or concerns, feel free to call us anytime at 877-594-5822 or you may leave us your message here. We'll send you a response within one business day. You may also want to check out our FAQs page to know more about our donation process.
Thank Our Heroes Today!
Let our ex-military men and women know how much you appreciate them for their invaluable service to our nation. Call Veteran Car Donations at 877-594-5822 or fill out our online donation form to get started with your car donation now!