November 4, 2021
Time to Recognize These Individuals with Compassionate Hearts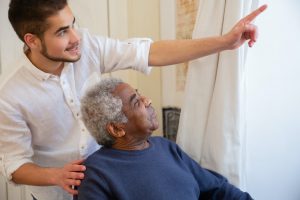 There's no denying that caregiving is extremely a tough job. Tending to the needs of the elderly, critically ill, and disabled people can be highly demanding, yet caregivers continue to devote their time and efforts to them. Because of their compassionate hearts and commitment to supporting their care recipients, they deserve to have a special month to honor them.
In November, people across the country get the opportunity to recognize and express their gratitude to these kind-hearted individuals. It's National Caregivers Appreciation Month!
Believe it or not, 53 million adult family caregivers in the United States aren't getting paid, according to the AARP nonprofit organization. These selfless and passionate individuals help others in need — whether they're family members, close friends, or strangers. Imagine having to juggle caregiving and another job. Now that's pure dedication right there.
Reach Out to a Caregiver You Know
These men and women are always busy making sure that their wards are well taken care of. Many of them seldom have time to take care of themselves.
National Caregivers Appreciation Month is the best time to give back to them. If you know a caregiver, here's how you can show them your support:
Write them a touching letter.
Something as simple as sending a heartwarming note expressing your admiration can mean the world to a caregiver. Especially since we're now living in the age of technology, writing a handwritten letter has become more meaningful. Get yourself a piece of beautiful stationery and share beautiful words of praise to that beautiful soul.
Treat them.
Caregivers are always busy paying attention to those under their care to such an extent that they only have limited time for themselves. Let a caregiver know that they deserve a break by taking them out for a treat. You can take them to their favorite restaurant, spend a day with them at the spa, or invite them over to your place for lunch.
Take some tasks off their to-do list.
Another way to show your gratitude to a caregiver you know is by offering to do some of their chores for them. Instead of asking them which chores you can do for them, be the one to specify the tasks you can do for them, so they'll know how genuine you are in helping them. 
Reach out to them whenever you can.
Caregivers often find themselves feeling lonely, which is why you should make it a weekly habit to check in with them. Ask them how they're doing and let them know that you're always there for them whenever they need someone to talk to.
Offer to sub for them.
On a weekend, consider staying with the care recipient so that the caregiver can finally get that break they've been longing for. Although there may be respite services available, most caregivers only prefer to entrust their responsibilities to those they fully trust.
Extend a Helping Hand to the Suffering Vets in Your Area
Aside from caregivers, you can also do something to support the struggling veterans in your community. By donating an unneeded vehicle to us here at Veteran Car Donations, you'll help improve the living conditions of our former service members who are homeless, disabled, and jobless, as well as those suffering from physical or mental illness.
We'll sell your donated vehicle through an auction and distribute the proceeds to reputable nonprofits that cater to the needs of our disadvantaged veterans. These IRS-certified 501(c)(3) nonprofit organizations use the funding we give them to provide their beneficiaries with free quality health care, financial aid, housing assistance, employment opportunities, family support, educational scholarships, psychotherapy services, and many other benefits.
You will also benefit from your charitable contribution since we'll quickly haul your car away at a date, time, and place of your preference at absolutely no cost to you.
You'll also get to enjoy our quick and convenient donation process where you don't have to do any paperwork.
On top of that, your charitable contribution will entitle you to receive the maximum tax deduction in the next tax season.
Aside from those material rewards, you'll find awesome satisfaction in knowing that your act of charity will be used to help uplift the lives of the suffering veterans in your community.
We're also delighted to tell you that, unlike most car donation programs, we accept pretty much all sorts of vehicles. We're not even picky when it comes to their age or condition. Moreover, we can collect your vehicle wherever it is located in the country since we operate in all 50 states plus the District of Columbia.
If you have any questions or concerns, feel free to call us through our toll-free hotline at 877-594-5822 or you may send us a message here. Check out our FAQs page for more information on our donation program.
It's Your Turn to Be a Hero Today!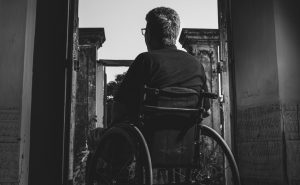 Our veterans are considered as our nation's heroes for their sacrifices in preserving our freedoms and protecting our security. It's about time for you to give back to them. You can do that this National Caregiver Month of November by donating your unneeded vehicle to Veteran Car Donations. Call us at 877-594-5822 or fill out our online donation form now!