April 2, 2021
Lifesaving Gift of Organ Transplantation in Focus This April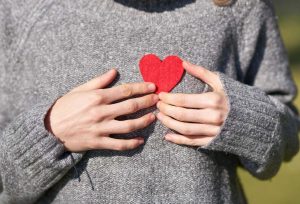 Life is such a beautiful journey, and this becomes even more meaningful when you enable others to have such a beautiful journey as well. You can do that when you register yourself as an organ, eye, and tissue donor.
This message rings loud and clear this April as we celebrate National Donate Life Month. During this time, Donate Life organizations across the United States would celebrate the lifesaving and healing gift of organ transplantation. They would focus people's attention on the need for organ, eye, and tissue donations, share the importance of registering as a donor, and honor deceased and living donors who have saved lives through their priceless gifts.
You can commit to giving others the greatest gift you can give — the gift of life — by registering as an organ, tissue, and eye donor either as a living or a deceased one. When you register as a deceased donor, you'll help those who badly need organ transplants to survive through your donated organs. We have no more use of our organs when we're no longer around. However, we can use those organs to save lives.
What better way to celebrate National Donate Life Month than by volunteering to become a donor yourself? Visit Organdonor.gov and register as an organ donor. If you prefer to do it in person, you can do so at your local DMV. All you need to register is your driver's license or any valid ID.
If you're not ready yet to register as an organ donor, you can still take part in the celebration of National Donate Life Month this April by doing these two things to help those who badly need organ donations:
Promote organ donation awareness on social media.
Social media is a great way to reach a wide audience easily. Use your social media pages to create posts about organ donation and how one can register as a donor. Help spread information about the importance of signing up as a donor and how people can save lives when they're gone.
Attend a community event related to organ donation.
Check if there are scheduled events in your local area related to the celebration of National Donate Life Month. Encourage your friends or family members to join you so you can all be better informed about organ donation. You can then pass on the information you've learned to others.
Another Meaningful Way to Celebrate National Donate Life Month
You can also celebrate National Donate Life Month this April by helping uplift the lives of the struggling veterans in your community. You can do this by simply donating any old and unwanted vehicle you have to Veteran Car Donations. By auctioning off that vehicle, we'll convert it into a life-transforming instrument for those veterans who are suffering from homelessness, unemployment, disabilities, and illnesses, including mental health conditions.
Proceeds from the sale of your donation will go directly to our veteran-focused nonprofit partners. Like us, these IRS-certified 501(c)(3) nonprofit organizations are also committed to improving the living conditions of our veterans. The funding will help them provide more services to more deserving veterans. These services include providing them and their families with free access to quality health care, counseling and psychotherapy services, job opportunities, housing assistance, financial aid, scholarships, and family support.
As our way of showing gratitude for your gift, we'll mail you the 100% tax-deductible sales receipt of your vehicle days after it gets sold. This receipt will entitle you to receive the maximum tax deduction based on your vehicle's selling price or value.
We'll also be hauling your vehicle away without charging you a single dollar.
However, the best reward you'll get is the priceless feeling of satisfaction, knowing that your act of charity will help turn around the lives of our neglected and suffering heroes.
We take almost all types of vehicles, including those that are barely running and with damaged parts. As long as the car you're donating is not stolen or abandoned, we'll gladly take it.
We can collect your donation wherever you are located in the country since our vehicle donation program covers the entire United States.
For more information regarding our donation program, you may visit our FAQs page. If you have any questions or concerns, feel free to reach us anytime at 877-594-5822. You may also leave us a message here.
Not Ready to Donate Your Organs? Donate Your Old Car Instead!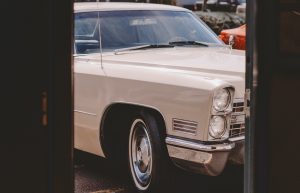 If you're not yet ready to register as an organ donor, you can still celebrate National Donate Life Month this April in a meaningful way by simply donating a vehicle you no longer need. That will surely touch the lives of the suffering heroes in your community. Call Veteran Car Donations at 877-594-5822 or fill out our online donation form now!