December 1, 2020
Avoid Road Accidents This December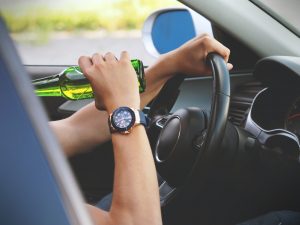 The holiday season has long been the ideal time for holding parties and get-togethers to have fun with friends and family. However, with the still-raging pandemic, it may be risky to either host or attend festive gatherings.
Moreover, an area of concern that arises during the holiday season is the penchant of some people to lose all sense of responsibility when they choose to drive even when they're under the influence of liquor or drugs. That's why December has been declared National Drunk and Drugged Driving Prevention Month.
Do you know that in an average year, about 30 million Americans drive drunk? Over 10 million also drive while under the influence of illicit drugs. These reckless motorists put themselves and others around them at risk of losing their lives or suffering serious injuries.
With more vehicles on the road during the Christmas and New Year holidays as people attend social gatherings, go on shopping sprees for gifts, and visit places, it's no surprise why there's a higher accident rate in December compared to other months.
You can do your part in curbing incidents of drunk and drugged driving during the holiday season. Here are 3 things you can do:
Don't take risks.
If there's a compelling reason for you to attend a party, make sure you take all safety precautions. Bring face coverings and practice social distancing when you're with friends and family. If you'll be driving the car home yourself after the party, avoid one drink too many. You may also ask somebody to drive you home after the celebration. Don't risk your life by taking the wheels even when you're already intoxicated.
Stop drunk drivers.
If you see a friend or a family member attempting to drive while intoxicated, do what you can to stop them. Either offer them a ride home or have them get some rest before letting them get behind the wheel. It takes a while for our bodies to break down the alcohol we consume, so make sure they wait it out and get some coffee to help sober them up.
Warn of the dangers of drunk driving.
Post on social media about the dangers of drunk and drugged driving. Those who read your posts will be forewarned and be more mindful of their condition when they're behind the wheel.
Help Promote Safety and Well-Being of Our Veterans
Ensuring the safety and well-being of people is the reason why we observe National Drunk and Drugged Driving Prevention Month this December. In the same vein, you can also use the month as an occasion to promote the safety and well-being of the veterans in your community. One effective way of doing this is by donating your unneeded vehicle to us at Veteran Car Donations.
When you do so, you'll help us raise funds to support our mission of improving the living conditions of our former service members.
We'll have your donation auctioned off, with the proceeds going to nonprofit organizations that we are in partnership with. These IRS-approved 501(c)3 nonprofits take care of veterans who are suffering from homelessness, unemployment, and service-connected disabilities and illness, including mental health conditions.
They use the funding to provide their beneficiaries with quality health care, financial aid, housing assistance, employment opportunities, family support, educational scholarships, psychotherapy services, and many other benefits.
You will also benefit from your charitable contribution since you'll get to enjoy our free towing service wherever you're located in the country.
Furthermore, you'll get to enjoy our quick and convenient donation process where you don't have to do any paperwork. You'll also have the privilege of receiving a maximized tax deduction in the next tax season.
However, those material perks may pale in comparison to the greatest reward you'll get when you donate a vehicle to us: the priceless feeling of joy and satisfaction for doing something that can help transform the lives of our suffering heroes.
We take almost all types of vehicles, including those that are barely running and with damaged parts. As long as the car you're donating is not stolen or abandoned, we wouldn't have a problem in accepting it.
There's also no problem as far as your location is concerned. We can collect your donation wherever you are located in the country since our vehicle donation program covers the entire United States.
If you have any questions or concerns, feel free to call us at our toll-free hotline 877-594-5822 or you may contact us here. Check out our FAQs page for more information on our donation program.
Do a Meaningful Deed Today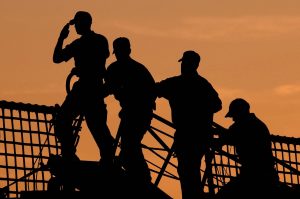 Observe National Drunk and Drugged Driving Prevention Month by doing a meaningful deed. Show needy veterans in your area that they are not forgotten this holiday season. Donate a car to Veteran Car Donations by calling 877-594-5822 or filling out our online donation form now!