November 17, 2020
On November 17th, Slip on Your Best Hiking Boots and Explore the Wilderness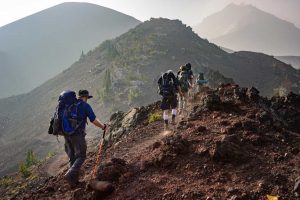 Whether you're a hiking aficionado or someone who has never tried hiking yet, November 17th is the perfect excuse to take a break from the hustle and bustle of city life and escape into the great outdoors. It's National Hiking Day!
You'll love hiking for tons of reasons. Besides the thrill and the pleasure you'll get from seeing scenic views and hearing the sounds of nature, hiking comes with numerous health benefits. These include lowering your blood pressure and risk for heart disease and improving your bone density. Plus, as with any exercise, hiking releases your happy hormones, leaving you feeling twice as better by the time you arrive at your destination.
The 4 Top Hiking Tips You Should Know
There's no better way to celebrate National Hiking Day than by taking a hike on some of the most scenic trails in your state. If you're still new to the activity, or a part of you thinks you've been doing it wrong your whole life, we're here to provide you with the best tips on how to fully enjoy this activity. Here are four things to remember before you venture out into the wild:
Do your research.
First things first: Know what to expect — the location, path, trail conditions, and the weather. While maps and guide books are handy, you might consider getting the latest information from local hiking clubs and internet forums as well. Don't forget to check the weather forecast.
Pack the essentials.
Most seasoned hikers follow a 10-system rule when it comes to packing. Even if it might just be your first hike, it's a good idea to have these essentials in your backpack:
Nutritious snacks
Water
First aid kit
Emergency shelter
Navigation
Repair tools
Flashlights
Insulation
Matches or lighters
Sun protection
Also, make sure to pack lightly. Choose the lightest items and equipment as much as possible. 
Dress for the occasion.
Wearing the right clothes and shoes is a big must when you go on a hike. Avoid cotton clothes since they tend to absorb too much moisture and are pretty heavy. You might find yourself feeling even heavier once you're soaking with sweat. Instead, go for synthetic clothes or long sleeve shirts.
Unless you already own a pair of hiking shoes, trail runners or sneakers will do. Just see to it that they're strong and can fit snugly.
Start slow.
First-time hikers should pick a trail that's ideal for beginners. However, if you're joining a group of experienced hikers or you have a guide accompanying you, a more advanced path wouldn't be such a bad idea. Always remember to follow your own pace.
Our Struggling Veterans Need Your Help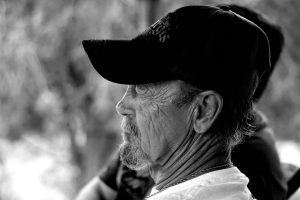 Before heading out to explore the wilderness, take a moment to think of our former military members who are now living in misery. They are those veterans suffering from service-connected disabilities and mental health issues, those who can't find decent and stable jobs, and those who have become homeless due to extreme poverty.
These brave individuals once risked their lives to fight for our freedoms and security yet have received little or nothing in return. That is why we at Veteran Car Donations are inviting you to support the struggling veterans in your local area by donating your old and unwanted vehicle to us.
We'll sell your vehicle through an auction and transfer the proceeds to our nonprofit partners. Like us, these reputable nonprofit organizations are on a mission to assist disadvantaged vets across the country.
The generated funds from the sale of your automobile will help them in providing their beneficiaries with free access to quality health care, counseling and psychotherapy services, job opportunities, housing assistance, financial aid, scholarships, family support, and many other benefits.
As a donor, you get to enjoy high-value rewards, one of which is a top tax deduction. You also don't need to pay for our pickup and towing service. We offer them for free in all parts of the United States.
All these material perks may pale in comparison to the greatest reward you'll get for your act of charity — the priceless feeling of joy and satisfaction for helping improve the living conditions of our nation's heroes.
We take almost all types of vehicles, including those that are no longer running properly.
For more information regarding our donation program, head over to our FAQs page. If you have any inquiries or concerns, feel free to contact us at 877-594-5822. You may also write to us here.
Help Uplift the Lives of Our Heroes Today!
Use your unwanted clunker to help turn around the lives of the struggling and impoverished veterans in your local area. Call Veteran Car Donations at 877-594-5822 or fill out our online donation form now! We can't wait to hear from you.