January 5, 2022
Pick Up the Healthy Habit of Tea Drinking This January!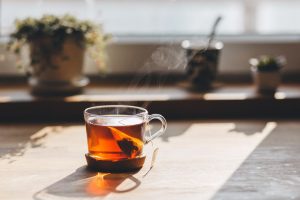 Did you know that drinking the right morning beverage can do wonders for your health? While starting your day with a cup of coffee or a glass of orange juice is good, picking up the habit of tea drinking in the morning is even better.
Besides bringing about mental alertness, tea reduces blood cholesterol levels, promotes weight loss, and prevents major health conditions that include heart disease, diabetes, and cancer. If you want to take a step in the right direction, Veteran Car Donations encourages you to make the switch this January because it's National Hot Tea Month!
Reasons Why Tea Beats Any Alternative Morning Drink
If you're like most people, you probably choose tea as your go-to beverage whenever you're coming down with a cold. However, consuming it more often can do wonders for your health and well-being. Check out the best reasons why you should drink tea first thing in the morning.
It gives your senses a jolt in the morning — without the jitters.
Tea comes with a natural stimulant called caffeine that fires up your energy levels. Caffeine stimulates your brain to block adenosine and release dopamine. Adenosine is a neurotransmitter that causes sleepiness. On the other hand, dopamine is another neurotransmitter that promotes alertness and wakefulness.
While coffee triggers jumpiness and makes you jittery, tea can give you the energy boost you need without messing with your adrenaline levels. In other words, you can sip tea in the morning and anytime during the day without experiencing caffeine jitters.
It clears the morning brain fog.
Since you don't consume any liquids while you're sleeping all night, your body becomes slightly dehydrated in the morning. For this reason, you wake up with brain fog. Reaching for a cup of tea gives you a healthy dose of caffeine and L-theanine that boosts your memory and improves your concentration.
Caffeine triggers your brain to produce a hormone called dopamine, which plays a crucial role in your ability to think, plan, and focus. On the other hand, L-theanine, an amino acid found in tea, creates a sense of relaxation and wakefulness by increasing your brain's alpha wave activity.
It gives your metabolism a boost.
Did you know that tea can raise your body's metabolic rate and improve its ability to burn fat? The powerful amino acids you get from a cup of hot tea will cause your body to use stored fat as its fuel source. Research shows it may even put a stop to the development of new fat cells. If you're planning to shed off extra pounds, choosing tea as your morning drink will complement your weight loss goals.
Inject Positivity into the Lives of Our Nation's Heroes
Choosing to drink tea every morning is an excellent way to set the tone for a productive day ahead. Speaking of productivity, you can share some of that positivity with the struggling veterans in your community. If you want to express your appreciation and gratitude to them for their invaluable service to our nation, all you have to do is donate any vehicle you no longer need to us here at Veteran Car Donations.
We'll use your donation to provide for the needs of the veterans in your area who are homeless or unemployed and those suffering from disabilities and illnesses, including mental health conditions.
We'll fix and polish your vehicle before putting it up for auction, with the proceeds going to some of our nation's leading military and veteran nonprofit organizations that are in partnership with us. These IRS-certified 501(c)(3) nonprofits use the funding that we give them to provide deserving veterans with free quality health care, financial aid, housing assistance, employment opportunities, family support, educational scholarships, psychotherapy services, and many other benefits.
You will also reap great rewards from your charitable contribution. You'll get to benefit from our free professional towing service. You'll also enjoy our quick and convenient donation process where you don't have to do any paperwork.
On top of that, you'll have the privilege of receiving the maximum tax deduction in the next tax season.
Above all, you'll have the ultimate pleasure and satisfaction of doing something extraordinary that can help uplift the lives of our nation's heroes.
We take in nearly all vehicle types, including those that are no longer in good condition. You can donate anywhere in the country since we operate nationwide.
If you have any questions or concerns, feel free to call us at 877-594-5822 or you may send us a message here. Check out our FAQs page for more information on our donation program.
Do Something Impactful for Our Dear Veterans Today!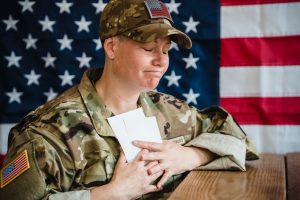 If you're ready to give your old vehicle a new and worthy purpose, call Veteran Car Donations at 877-594-5822 or fill out our secure online donation form now!